Owning a home means you are bound to take care of its maintenance in the first place. Unlike other household chores, plumbing is something that requires immediate attention.
Fixing the taps and expensive damages on your own may sound quite tricky. However, there are DIY hacks that you must know to avoid major troubles and mess in life.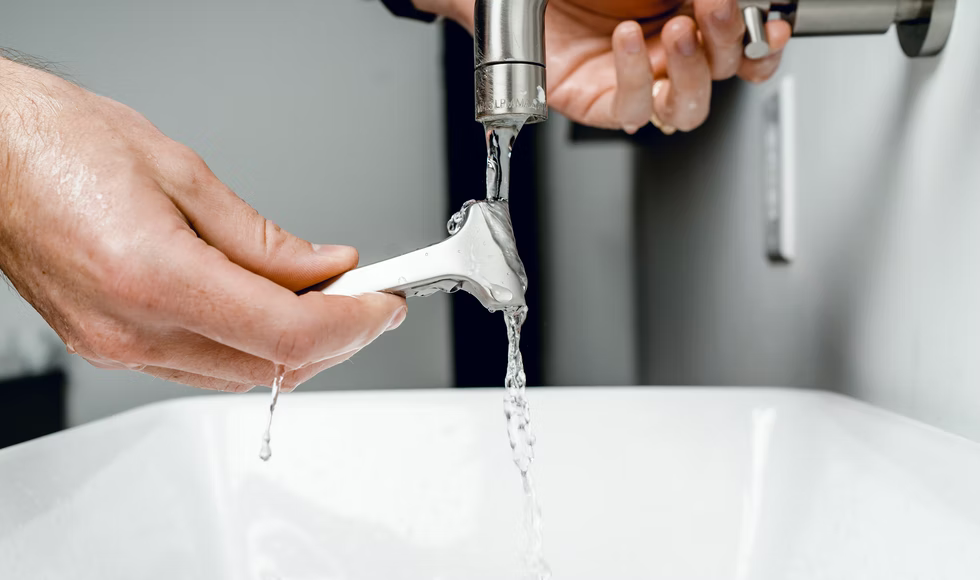 Are you someone who believes calling professionals is the only way to fix major plumbing repairs? If yes, then you are mistaken.
Yes, there are plumbing tips to know and you will be able to prevent leaks and damages on your own. Learn some unique DIY plumbing tips to save water and avoid costly repairs with ease.
Let's have a look at some easy DIY plumbing hacks that every homeowner should be aware of.
1. Get to Know the Shutoff Valves
It is extremely important to know all the shutoff valves before you touch the plumbing fixtures or pipes in the home. You should know where the main water valve is and it should have a shutoff option.
This valve can be outdoor and indoor. Shutting off the water valve is the first step you should begin with and avoid flooding in your home. The first tip in DIY plumbing is to shut off the main valve first and then do the repair.
2. Keep Plumper's Tape with You
Minor leaks at connections can cause you a headache especially when you don't know how to fix them. Perhaps, keeping a plumber's tape with you is the most comfortable solution you can have.
Keep this tape handy and use it when appropriate. Plumber's tape is indeed a good companion when you are performing DIY plumbing. Wrapping it around five to seven times would be enough to prevent leaks.
---
Read Also:
---
3. Avoid Hiding Vulnerable Connections
Monitoring the leaks to fix them will be a real challenge when you actually don't know about the vulnerable connections. Keeping all the vulnerable connections accessible is the best way to locate leaks in the future or whenever required.
Avoid hiding vulnerable connections and them easy to repair or replace. If you hide them, you will face difficulties in detecting them. Thus, it will result in major damages to your property.
4. Don't Over Tighten the Connections
When it comes to learning some useful DIY plumbing hacks, you should consider this point important. Don't over-tighten the connections and avoid leaks or damages to connections.
Over tightening can ruin the seals in the fitting and can create trouble for you. Therefore, always make sure to hand-tighten the connections and prevent leaks and damages immediately.
5. Keep Tools and Spare Parts with You
Some DIY plumbing jobs also require specialized tools and spare parts to get the repair done efficiently. Determine which plumbing tools you must keep at home and do the repair in an effortless manner.
You can make leaks and damages easy to repair if you have the required tools in your hands.
Therefore, having a plumbing kit with all the necessary tools and spare part is indeed a great idea for you. This is indeed a must-consider DIY plumbing tip for you.
6. Use Strainers in Your Drains
Taking simple precautions can make a huge difference. You should use strainers to prevent the materials from entering your drains which can cause major harm to your pipes.
Use strainers in the sink and avoid expensive repairs in the future with ease. This tip is not just effective but also gentle on your drains and pipes.
This way you can easily prevent major repairs and make DIY plumbing hacks work for you.
7. Watch What You Flush
Don't treat your toilet as trash. Always watch what you flush and this is indeed the most convenient and useful way to prevent major damage.
Avoid flushing wipes, paper towels, diapers, feminine hygiene products, and other wastes that may block the pipes and compel you to go for costly repairs. Therefore, be careful what you are going to flush and protect your toilet.
8. Clean Out Your Gutters Often
Sometimes gutters can be a part of your plumbing job. Keeping your gutters clean is the easiest way to ensure water can easily go out of your home.
Avoid water to pool on the surface inside or above your home. The only way to do that is to clean out your gutters often or whenever needed. Plan when you should clean gutters and make sure you face no hurdles in life.
To Conclude
DIY plumbing is not just a budget-friendly choice but also can save you bucks.
Plumbing maintenance is indeed the most important part of your home's water and drainage system that you should be aware of. Now, use all the DIY plumbing hacks and make life easy. Also, don't forget to learn when to call professionals for help.