After flushing their toilets, most people prefer to ignore what happens next.
Yet there are significant environmental issues with standard toilets including transporting waste to a central processing area, the leaking of raw sewage into water sources and the amount of water needed to flush them.
Composting toilets offer solutions to these concerns, and—if installed and maintained properly—can minimize the negative impact of human waste on the environment.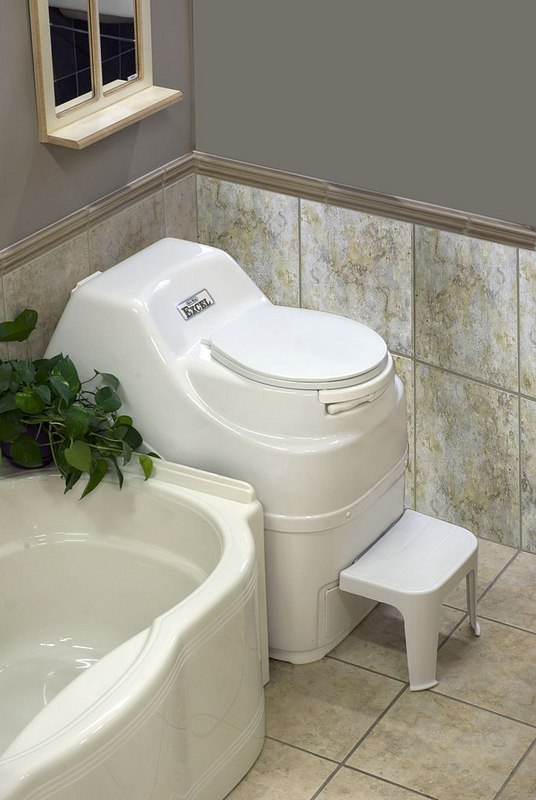 ---
Read Also:
---
How Do Composting Toilets Work
Composting toilets, which essentially work like a backyard compost pile, consist of a commode and a composting chamber—no sewer lines or septic tank are necessary. They use little or no water in contrast to standard toilets, which account for 30% of indoor water consumption according to the Environmental Protection Agency (EPA).
Once in the composting chamber, waste is broken down aerobically by bacteria, fungi or even worms. Critical to the composting process, aerobic breakdown requires oxygen and produces carbon dioxide and water vapor as byproducts.
Without oxygen, anaerobic breakdown takes over, producing foul-smelling methane gas. To ensure aerobic conditions, ventilation systems bring in oxygen and also create suction into the chamber, preventing odors from escaping.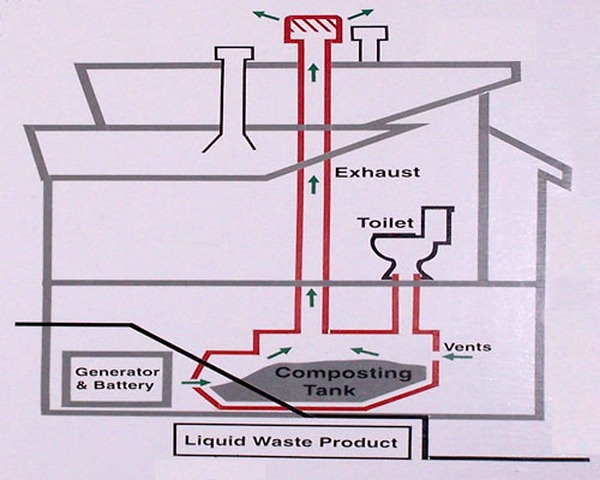 Additional accessories may include mixing blades to further introduce oxygen, and a heater to maintain the optimum temperature for the microorganisms. Some models require the regular addition of peat moss or sawdust to prevent compacting, while others are capable of accepting food scraps, grass clippings, and leaves.
No Worry of Pathogens
Inside the composting chamber, the oxygen levels and temperature are not suitable for pathogenic bacteria, and the microorganisms performing the composting release substances that are toxic to them. Thus, over time, pathogens are reduced to safe levels without using high heat or chemicals.
After composting is complete, the volume of the waste is reduced by 70-90% and converted into a dry, soil-like product called humus which has no foul odor, and in many areas can be used as fertilizer in lawns and gardens. Small systems require emptying the humus every two or three months, larger systems every six months to a year.
Batch vs. Continuous
There are two major types of composting toilets, batch and continuous composters. The batch models have multiple composting chambers; when one is full, it is rotated away to complete the composting process and replaced by an empty one.
Continuous models have a single, large composting chamber located on a floor below the toilet, or a vacuum pumping system may be used to deliver material into a chamber in an adjacent room. Waste enters the top of the chamber, and the hummus is removed from an access hatch in the bottom.
Advantages and Disadvantages of Composting Toilets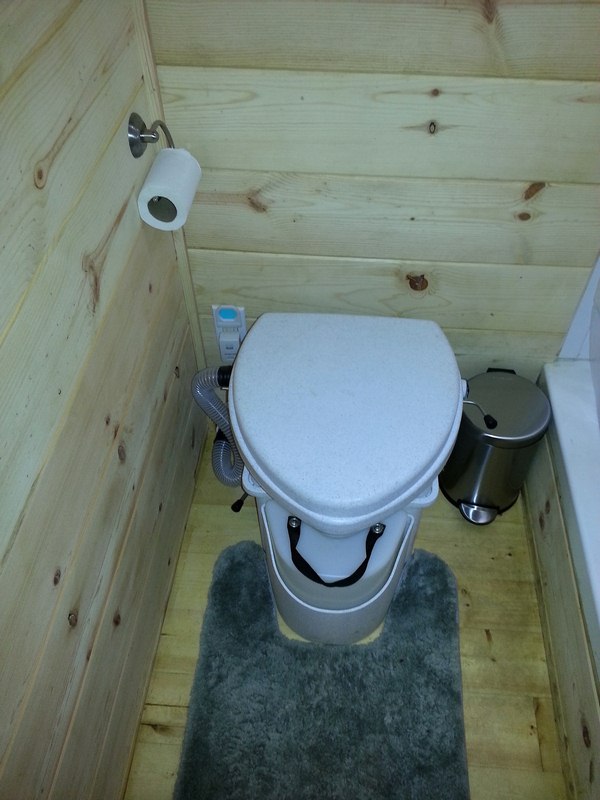 Advantages of Composting Toilets
Little or no water required
Waste is recycled into useful fertilizer
No need to transport waste to a treatment facility
Prevents sewage from leaking into surface and groundwater
Systems that accept kitchen scraps reduce garbage added to landfills
Ideal for basements, remote or off-grid use
Reduced costs for sewer use or septic-tank maintenance
Disadvantages of Composting Toilets
Requires more attention and maintenance than conventional systems
Requires a separate gray-water system
Smaller systems may not be able to handle increased use with parties or company
Dealing with the built-up waste if the system is not correctly installed or properly maintained
Requires a power source, although electric, battery and solar options are available
The waste may be visible
The Additional Poop
The commercial use of composting toilets began in Sweden in the 1960s, and currently, they can be found all over the US in homes, parks, rest areas, and ski resorts. Local building codes regulate their use, so check with the proper authorities before installing one. A toilet large enough for a family of four costs $1,800-5,000, while small, seasonal-use models cost around $1,500.
For those willing to give some attention to their waste, composting toilets present an environmentally friendly alternative to standard systems. In addition, if the end product is used as fertilizer, people can recycle resources back into their own immediate ecosystems. As the human population continues to grow, it will become essential to think about what most prefer to ignore in order to develop practical ways to reduce our environmental impact.
---
Additional Resources