Approximately 15 percent of American citizens rely on private wells for his or her drink and other water needs.
These wells are essentially the same as the early versions humans have depended upon for thousands of years. While wells can access clean, naturally filtered water, well owners must be vigilant in monitoring for contaminants and protecting their personal water supplies.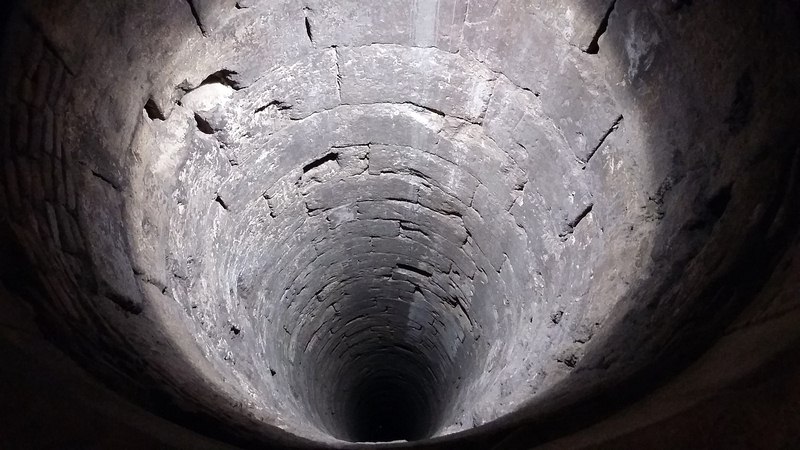 Here is the information you need to do just that—plus nearly everything else you've always wanted to know about water wells.
What Is a Well?
All wells are basically holes in the ground that tap into fresh groundwater stored in aquifers—underground formations saturated with water. Aquifers are formed when surface water penetrates the soil and percolates into the ground through gaps or cracks. Eventually, the water will hit an impermeable layer such as solid bedrock, which will form the bottom of the aquifer.
According to an Environmental Protection Agency (EPA) household well guide (pdf), "Most US groundwater is safe for human use." Of course, the deeper the well, the less chance for contamination.
---
Read Also:
---
Types of Well
The three basic types of wells are dug, driven and drilled:
Dug Wells
Formed by hand or machinery until water is reached. The well is then lined with material like stone or concrete, and a pump is placed in a separate pump house. These wells are usually 10-30 feet deep, making them prone to contamination from surface sources—and most at risk for running dry.
Driven Wells
Formed by driving a pipe two to three inches in diameter, 30-40 feet into the ground to access water above the bedrock. A pump for the well can be located inside the residence or on top of the well. They are also susceptible to contamination from the surface due to their shallow depth.
Drilled Wells
Penetrate 100-400 feet into the bedrock to access water stored in fissures. Pipe diameters range from six to eight inches for private wells to 24 inches or more for municipal wells. The first section of the well is surrounded by a casing to prevent surface water contamination. The top is capped to make it sanitary and a pump is placed inside at the bottom.
Pumping the Water
Most pumps that move water from the well into the house are powered by electricity. Since flow will stop during power outages, it is useful to have a gas-powered generator for backup or pressurized tanks to store water.
Solar or wind-powered well pumps are options in areas with adequate supplies of these resources. The simplest of these systems pump water into large storage tanks only when it is sunny or windy. More complex systems use storage batteries for a steady power supply, but still, use storage tanks to account for lapses in the wind or sun energy.
Monitoring the Water
The EPA does not regulate private wells and recommends that owners test their own water once a year or whenever there is a suspected issue. Indications of problems include a change in the color, taste or smell of the water, or if individuals in the household become sick.
The most common contaminants include bacteria, nitrates, radon, lead, and arsenic. Some wells may not need any treatment, while others may need to install filtration systems, water softeners or disinfection systems.
Fluoride is often added to municipal supplies to promote good oral health, especially in children, and is usually found in groundwater naturally. Since fluoride cannot be added to wells, low levels would have to be supplemented in other ways, and high levels would require the use of a device to remove or reduce it.
Reducing Contamination
To protect the water supply, the EPA recommends placing a well at least 50 feet from septic tanks, leach fields, and livestock fields; and at least 100 feet from fertilizer or petroleum storage tanks. It is also important to minimize the use of fertilizers and pesticides near the well. Also, a well should never be used during or directly after a flood due to the risk of contamination as well as electric shock from the pump.
Many depend on private wells to provide water just as they have for thousands of years. With proper installation and careful monitoring, a well can provide a personal supply of clean, naturally filtered water to those outside of municipal sources or those who prefer an off-grid supply. Original methods along with advances in technology ensure reliable and safe access to this essential resource.
---
Additional Resources