Are you in need of a reliable and versatile portable pressure washer? Look no further, because we have the perfect solution for you – the portable pressure washer with water tank. Whether you need to clean your car, patio, or outdoor furniture, this innovative device will make your life much easier.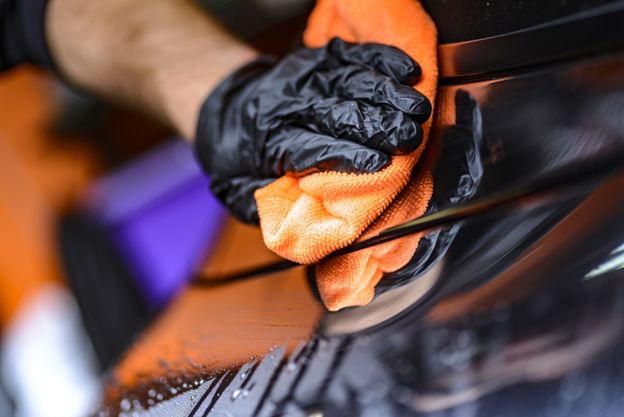 In this article, we will discuss the key factors to consider when selecting the best portable pressure washer with a water tank.
1. Power and Performance
When it comes to portable pressure washers, power is a crucial factor. Look for a unit that offers sufficient pressure and flow rate to tackle your cleaning tasks effectively.
A pressure washer with a water tank should have a powerful motor, capable of delivering high pressure and optimal water flow. This ensures efficient and thorough cleaning, enabling you to remove stubborn dirt and grime effortlessly.
2. Water Tank Size
The size of the water tank is another important consideration. A larger capacity tank allows for longer cleaning sessions without the need for refills. Consider the size of the area you will be cleaning and choose a pressure washer with a water tank that can accommodate your needs.
For smaller cleaning tasks, a compact and portable unit with a smaller tank may be suitable. However, for more extensive cleaning projects, opt for a model with a larger tank capacity.
---
Read Also:
---
3. Portability and Maneuverability
Since you're looking for a portable pressure washer, it's essential to assess its portability and maneuverability. Check the weight and size of the unit, ensuring it is lightweight and compact enough to be easily transported.
Look for features such as wheels or handles for convenient movement. Additionally, consider the length of the hose and power cord, as longer ones offer more flexibility and reach.
4. Battery or Electric Powered
Portable pressure washers with water tanks can be powered by either batteries or electricity. Battery-powered units provide greater mobility as they are not reliant on an electrical outlet.
However, they may have limited run time and require recharging. Electric-powered units offer continuous and consistent power but require access to an electrical source. Evaluate your needs and choose the power source that best suits your cleaning requirements.
5. Additional Features
Lastly, consider the extra features and accessories that come with the portable pressure washer with a water tank. Look for features like adjustable pressure settings, different nozzle options, soap applicators, and onboard storage for accessories.
These additional features can enhance the versatility and functionality of the pressure washer, allowing you to customize the cleaning process according to your specific needs.
Conclusion
By keeping these key factors in mind, you can confidently select the best portable pressure washer with a water tank. Invest in a high-quality and reliable unit, and enjoy the convenience and effectiveness of portable pressure washing. To explore a wide range of options, check out this link and find the perfect pressure washer for your needs.