While we should all try to get our foot on the property ownership ladder as early as we can, owning real estate brings with it a lot of liabilities.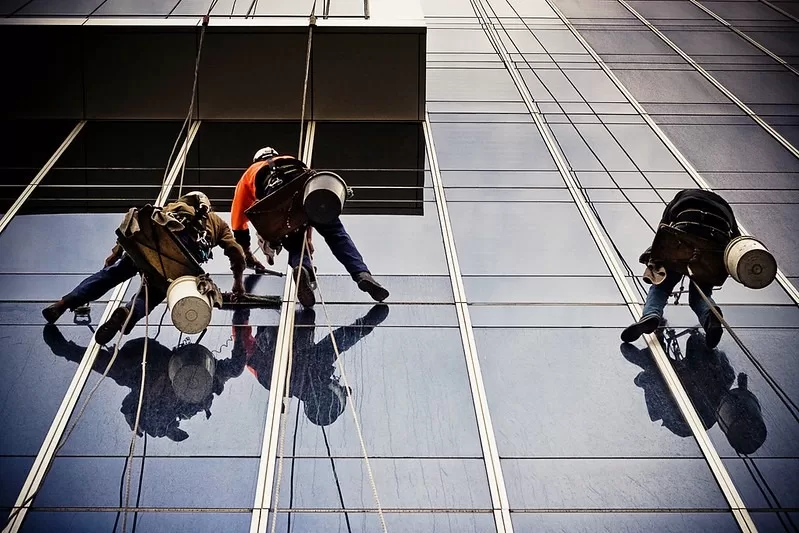 The bricks-and-mortar asset doesn't take care of itself and if you have recently been handed the keys to your first home, we asked a builder for a few tips on property maintenance, which we list below.
Regular Inspections: Regular interior and exterior inspections ensure that issues are identified early; a dripping faucet isn't going to fix itself; call one of the plumbers in metropolitan Sydney and have a new set of faucets fitted.
Damp can be an issue and you should check all upstairs ceilings, looking for signs of water from a leaking roof. We recommend an annual roof inspection; your local roofing contractor would give you a detailed report on the condition of your roof, which happens to be the most important component of your home.
Prompt Repairs Save Money: Anything that could go wrong has to start somewhere and whether erosion or wear and tear, the problem always gets worse; the sooner you address the issue, the cheaper the fix will be.
Water is your arch-enemy, H20 can decimate a building and careful monitoring is essential. If you have a good set of tools, there are many things you can fix yourself; build up your DIY skills and add a few home improvement projects to boost the value of the property.
Pest Control: We all know about pests in Australia and even if there are no signs of infestation, getting your local pest control officer to do an inspection is advised. If there are signs of rodents, there must be access to food and you might want to review your kitchen processes.
Bees and wasps are always looking for new locations, they like to nest in the eaves of rooves. It makes sense to source a local pest control company and store their emergency number in your phone; you never know when you might need their services. Click here for reasons to use a professional service with home repairs.
Don't Mess with Plumbing: Unless you happen to be a plumber by trade, we recommend any water issues should be left to a plumber. As mentioned earlier, water can destroy your home; should you have a leak, it is imperative that you turn off the water at the mains, then call in a local plumber. The water is pressurized and leaks can develop, so keep your eyes open for damp patches and should you discover a leak, turn off the water supply.
---
Read Also:
---
Drain Cleaning: Every building has a network of waste pipes that come together and connect to the main street drainage; if you have any wastewater issues, call in a drain unblocking expert, who can power wash the system after removing the blockage, which reduces the risk of further blockages. Keep an eye on your water bill and if you are using more than usual, you might have a small leak somewhere.
Preventative Maintenance: This is the proactive way to minimize problems; cleaning out the guttering ensures a smooth flow when there is heavy rain, which should be done annually.
Excess rainwater will run down the exterior walls if the guttering is blocked, especially if there are overhanging branches. Pruning the trees makes sure they do not compromise telecommunication cables, plus shaping trees and shrubs add appeal to the exterior. Deadwood should be removed promptly and check the health of all species.
Sharpen your DIY Skills: There are many benefits to carrying out building repairs yourself and when you are competent, you can create small improvement projects to make your living space more comfortable.
There's a lot of satisfaction when you build something or install new timber flooring; you'll find 'how to' videos on YouTube to help you with any project. It is possible to build a house with zero experience by watching YouTube videos, so you should make good use of this resource for maintenance and improvements. Over the years, you can develop an impressive tool kit and make your home more comfortable.
Roof Sealant: Contact a roofing contractor and have the roof sealed with a silicone coating, which can move as the building expands and contracts.
The roof tiles are power-washed first, then two coats of sealant are applied, effectively adding a layer of protection against the elements. This extends the life of the roof and reduces the risk of a leak. The protection lasts at least 5 years, after which, you should have the sealant reapplied for ongoing protection.
Annual Building Inspection: If you don't have the time for building maintenance, ask your local builder to carry out a thorough inspection; the larger the property, the more reason to enlist the help of a builder to check that all is well. When you have work done by a builder, ask him to check the property for any issues; should he find minor things, they can be addressed promptly.
Pre-Source Essential Services: If you search online for a local plumber, electrician, and tree surgeon and store their numbers in your smartphone.
There might come a day when you are glad you saved a number when you need help sooner rather than later. Some contractors don't charge for a call-out, which saves you some money; Google can help you find local businesses.
Maintenance is part and parcel of property ownership and while you can do a lot yourself, there are times when calling in a professional is the best option. Check out the government website on building maintenance.
It makes total sense to ensure that your biggest asset (your home) is always in good shape and we hope that the above tips help you with ongoing building maintenance. Once you train yourself to inspect your home, it quickly becomes second nature, and dealing with issues promptly is the best solution.