A house is the most significant investment for most people. Thus keeping it agleam stands on top of every homeowner's priority list.
The primary purpose of a building is to provide comfort, and it requires constant maintenance to stay upright and functioning. To keep it habitable, different areas of the house require regular checks.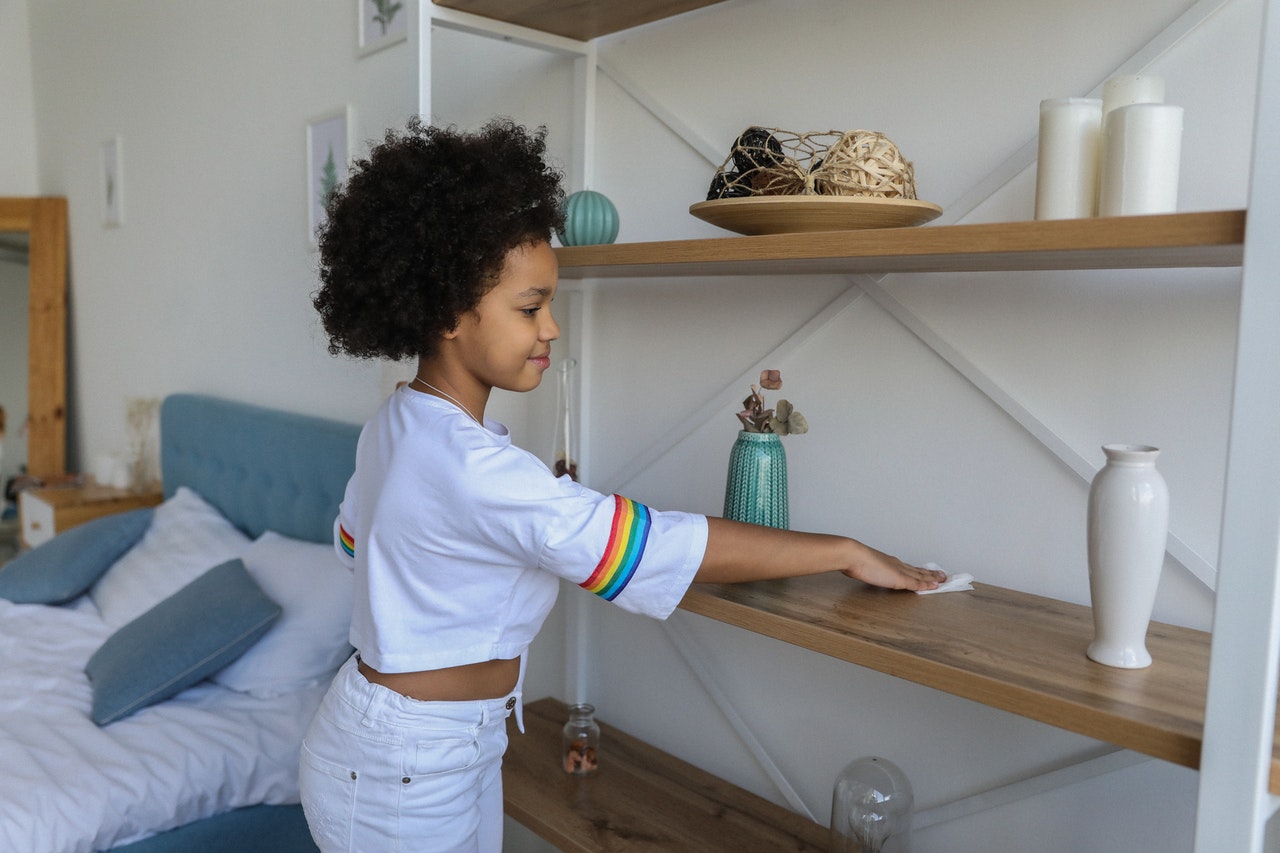 House maintenance sounds like a daunting task, and rightly so, but the hard work always pays off in the end.
Therefore, to save you from losing your nerves on the overall inspection, here is a list of eight areas in your house that require constant maintenance.
1. Rooms
A swing of the hammer and a cleaning sponge is not enough to maintain an entire house, no matter how small. When starting the house maintenance, it is essential to see what affects the residents most.
Rooms are the integral and most private parts of any building. Creating a systemic approach for maintenance is critical to yield the optimum results. Room maintenance is painless but requires consistency.
The culprit, when it comes to indoor maintenance, is dust. Dust build-up not only speeds up the furniture aging but also ruins the fabric décor. It can adversely affect the quality of life by interfering with your comfort levels.
Be it the living rooms or the bedrooms, maintaining their ambiance is essential to save the interiors from turning gloomy.
Another problem that lies within the rooms is insects and termites. You could do all in your power, and these tiny creatures will still find their way into the living rooms and bedrooms.
Termites and Worts not only ruin the wooden treasures in your house but also tend to creep onto the sofas, couches, and beds.
Therefore, keeping the windows and curtains dust free and running a regular check on the rooms is essential.
2. Bathroom
After rooms, bathrooms are the most private part of any house. It is the second-most busy spot and the last place where you would want any problem.
The most common issue that arises due to improper bathroom maintenance is leaking and chocked drains.
Regular maintenance of the bathrooms will help you avoid major issues and help you notice any incoming problems that require fixing before something breaks down.
But some essential tasks should be left with the professionals. For the plumbing issues, it is best to opt for Plumber Irvine CA to avoid last-minute worries.
Furthermore, give the pipes and faucets a nice once-over and check for any leaks under the toilet seats, bathtubs, and sinks on a day-to-day basis. Bathroom ceilings are also prone to leakage.
An effective way to check for celling leaks is to look for wet stains – leaking taps and faucets signal towards their worn-out state. A regular check for these small details will benefit you in the long run.
3. Flooring
Flooring is the most stepped-on section of any building and thus the most susceptible to wear and tear. If you have tiles, you can get away with a daily sweep.
However, wooden floors and vinyl or laminate floorings are sensitive to water, molds, and stains. Continually maintaining the flooring is imperative to keep it undamaged and bright.
Furthermore, flooring can also lose its color and shine over time due to excessive foot traffic. Hence scheduled refinishing touches such as polishing also comes under floor maintenance.
4. Roof
The roof often misses the spot on maintenance lists for many homeowners. The top is an additional part of any building, and many believe it to be a low maintenance spot.
On the contrary, due to unsheltered exposure, roofs are very vulnerable and susceptible to damages.
Maintaining the roofs daily will extend the overall lifespan of the building by 30 to 50 years. Moreover, it will also add up to your home's curb appeal and save you from extra costs of leaks fixing and repair.
5. Kitchen
If you desire to provide a healthy and prosperous life for your family and yourself, make sure your kitchen is free of all potential problems. Gone are the days when people were oblivious to the kitchen appliances.
Everything from the flame to cook to smoke exhaustion has become dependent on gadgets. Kitchen performance is affected when the dirt and grease start accumulating on the stove range.
This accumulation affects the appliances' efficiency as well as poses a threat to your family's health. Consider giving your stoves and chimneys a clean swipe after every use to prevent any build-ups.
6. Lawn
The exteriors of your house are as much a responsibility as the interiors. Keeping a watchful eye on the lawn and backyard for damages of any sort is crucial for maintaining your residence's overall image.
Invest in updated gardening tools to cut off any out-growing shrubs and mow the grass tips to make your lawn look sleek and tidy. Provide the plants with a proper environment to grow by looking for pests and insecticides and cleaning them.
Watch out for out-grown trees, whether from your lawn or the neighbor's backyards. Trimming the trees away from the house will enhance the building's appeal and lessen water damage to the property.
7. Deck
Decks enhance buildings' appeal, and a rotting deck is the last thing any homeowner would want. Regular power washes and the harsh weather can take a toll on the deck wood and damage it irreversibly.
Keeping the deck covered will prevent it from environmental erosion and will save you extra expenses. Sweeping the decks is another way to avoid the accumulation of dirt between the wooden boards and eliminate the risk of water stains and damage.
Please do a thorough check every week for any popping nails or cracked wood to immediately fix the issue before it affects the entire deck flooring.
8. Drainage Systems
An efficient drainage system is vital for the entire building to function correctly. It works like veins for a house by taking the contaminated water away from your residence into the sewers.
An improper drainage system can influence the quality of life by affecting day-to-day activities. Chocked gutters tend to overflow, and the leaking pipelines can seep into your walls and ceilings.
It encourages mold and fungus growth and weakens the building's foundation if left unattended for long.
Your house will thank you for a daily check-up on the drainage system. You can avoid chocked gutters and leaking pipelines by fixing any leakages immediately, draining the sinks properly, removing plastic items and food chunks.
Conclusion
Whether you are renting a house or purchasing a property, failure to maintain it will negatively affect its value.
It is always a good idea to keep a check on the house's main areas and attend to any problems instead of waiting for a disaster to damage the place.
Moreover, wear and tear from low maintenance is more costly than typical damages. Therefore, it is imperative to maintain your home by running a daily check on its main areas. It is less daunting, time-saving, and pays off in the long run.