Walking aids, such as canes and walkers, are designed to assist people with mobility challenges. They help people walk and move around safely and comfortably without assistance.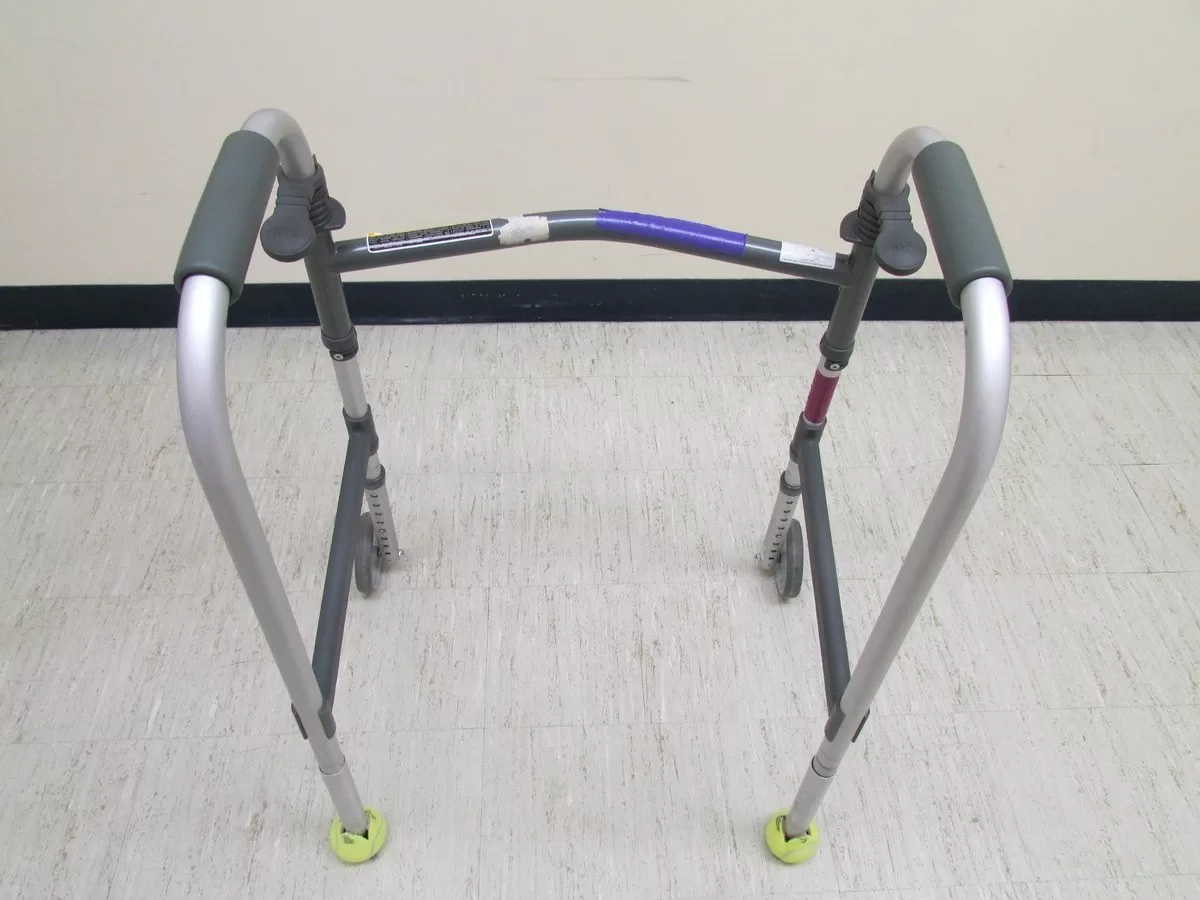 With the right walking aid, older adults with limited mobility can maintain their independence and lead an active lifestyle while reducing the risk of falls and other injuries.
A walker is a mobility aid that supports easy movement and can improve one's ability to get around, enhancing their quality of life. These devices come in different types and designs, so it's essential to determine which is most suitable before purchase. Check https://seasonsretirement.com/best-walkers-for-seniors for a detailed guide on walkers.
This article will explore the various types of walking aids, their benefits, how to choose the most appropriate one, safety tips for using them, and how to maintain a walking aid properly.
Benefits of Using Walking Aids
Walking aids offer numerous benefits to people with mobility issues, improving their balance, reducing the risk of falls, and providing support when walking or standing. They can also help to improve coordination, reduce fatigue, provide a sense of security, and improve physical activity levels.
Walking aids can also help one with everyday tasks, such as shopping, walking, cleaning, etc. Furthermore, they're useful for recreational activities, such as hiking, exercising, and gardening.
They can also assist some individuals in traversing stairs or elevated platforms. Also, these mobility aids reduce the risk of falls, which tend to be more prevalent in individuals with limited mobility.
Types of Walking Aids
There are several types of walking aids, and they include:
1. Canes
Canes are one of the most common types of walking aids. They provide support and stability and are straightforward to use.
These walking aids come in various designs, including collapsible, folding, and adjustable models. They are easy to carry around because of their lightweight. Canes also help improve balance and serve as weight support.
2. Walkers
A walker features a frame, four posts, a grip for each hand, and, sometimes, front wheels. Note that most walkers are not carried but pushed. Of all mobility aids, walkers demand the least amount of coordination and provide a higher level of assistance. A walker can support about 50% of one's body weight. When used correctly, it can help a person feel more stable and lessen the strain on their lower body.
3. Crutches
People with more significant mobility challenges, whether permanent or temporary, can benefit from using crutches. For example, a person with an injured limb but a strong upper body that can support their weight may use crutches for easier and faster movement.
Note that improper use of crutches, or using the wrong type of device, can cause armpit bruises and pain in the arms or shoulders due to potential strain on the torso and arms. That being said, a doctor can suggest methods of making this walking aid to make it more comfortable and convenient to use.
4. Rollators
Although there are a couple of significant differences, typical rollator functions similarly to a walker. Walkers and rollators can be pushed; however, a rollator usually features three or four wheels, while a typical walker has two or none.
Also, the wheels of a rollator can swivel to enable easy turns. Rollators come with additional features like handbrakes, baskets, and seats. They are more modern and stylish and usually come with a seat.
Common Features of Walking Aids
Walking aids come in various shapes and sizes with several features. Common features of mobility devices include adjustable height and handle. Some walking aids also have built-in brakes, lights, seats, trays, and baskets.
How to Choose the Right Walking Aid
Choosing the right walking aid can be a challenge. There are several factors to consider, including your mobility needs, lifestyle, and budget. It's advised to consult a doctor or physical therapist before making a decision. The type of walking aid you choose will depend on your specific needs and lifestyle. Canes are the most common walking aid type and are ideal for people who only need moderate support.
People requiring help with balance and stability may benefit from walkers because they are more stable than canes. Crutches are designed for individuals who need more support when walking, as they provide more stability than both canes and walkers but require more upper-body strength and coordination.
When choosing a walking aid, it's essential to consider the device's size, weight, and height. Another factor to look out for is the type of terrain it will be used on, like an uneven surface or a staircase. Also note the type of handle and grip needed and any additional features, such as lights or a basket required.
Safety Tips When Using a Walking Aid
It's essential to take safety precautions when using a walking aid, and here are some safety tips to follow:
Use the walking aid as instructed.
Ensure the walking aid is the right size and height.
Wear appropriate footwear.
Keep the walking aid in good condition, and check for any damage.
Avoid using the walking aid on slippery surfaces or stairs.
Always apply the brakes when using a rollator.
Walking aids should be used on obstruction-free paths.
Make sure the aid has a good grip.
Do not overreach or lean too far forward when using the walking aid.
How to Maintain a Walking Aid
Maintaining your walking aid properly is essential to ensure its safety and longevity. Here are some tips for storing and maintaining your walking aid:
Keep the walking aid in a dry, secure place when not in use.
Regularly clean your walking aid with mild soap and water.
Check the walking aid for any signs of damage or wear and tear.
Replace any worn-out or damaged parts.
Don't leave the walking aid under direct sunlight for extended periods.
Endnote
Walking aids can be an excellent way for older adults with mobility challenges to maintain independence and reduce the risk of falls or other injuries. Choosing the most appropriate walking device for one's specific needs and lifestyle is essential.
Taking safety precautions and maintaining walking aids are also vital. Consult a doctor or physical therapist if unsure how to use a mobility device, as they can provide advice and recommendations to assist in finding a suitable option.