There's nothing like a splash of color to liven up a living room. But this doesn't have to be limited to the paint on your walls. Anything can benefit from a touch of color, from furnishings to flooring, and everything in between.
Are you intent on redecorating your home but stuck for ideas? Transform your space into something bold and beautiful with these 5 colorful living room design ideas. With just a few tweaks, you'll soon enjoy a truly unique space everyone will love.
Colorful Furniture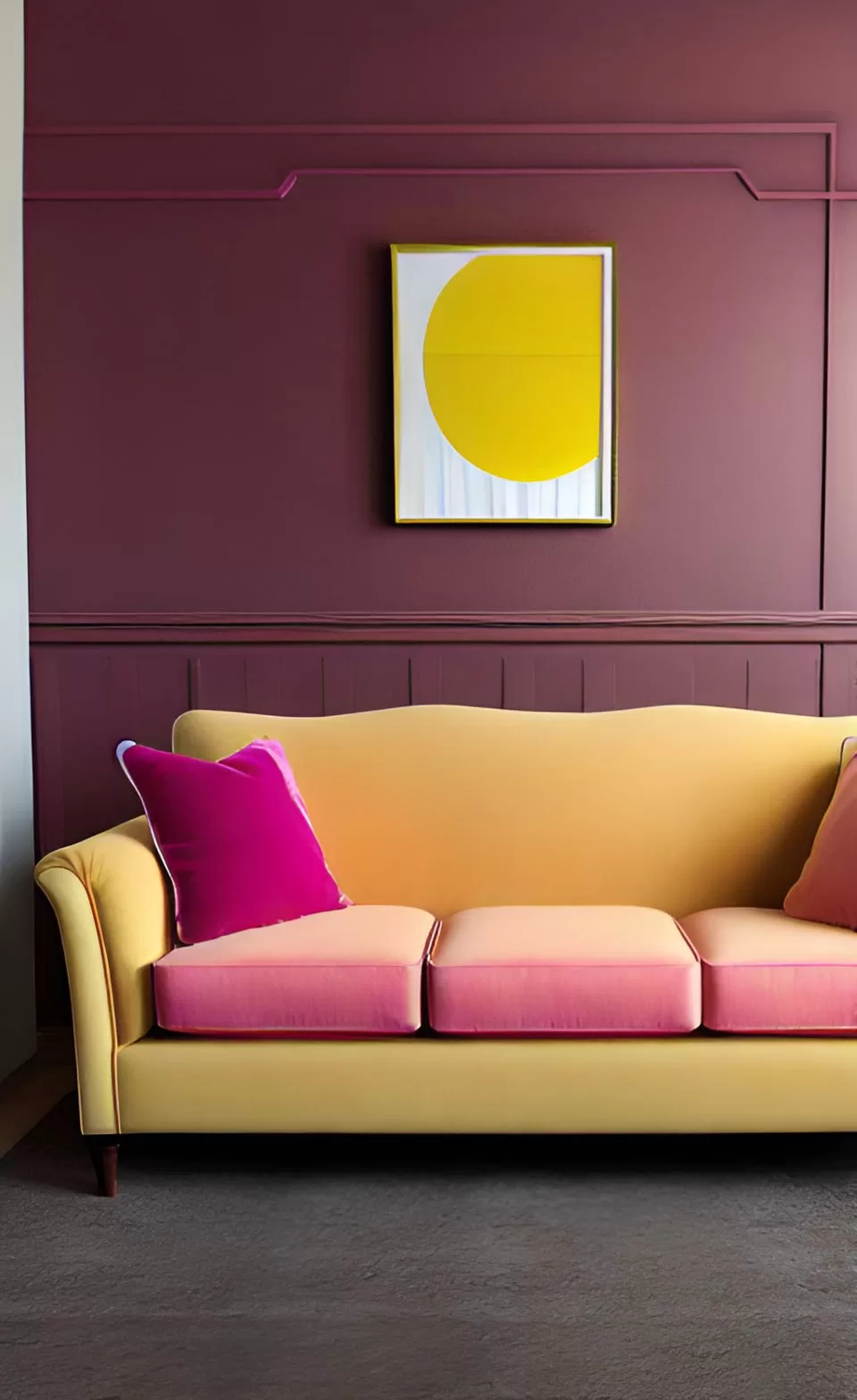 When you're trying to make an impact with the least amount of effort, the obvious place to start is with the furniture. Furniture has to be practical. And one of the top advantages of multifunctional furniture is that it can be adapted to your specific needs. But that doesn't mean it can't be playful or whimsical.
So, to personalize a room, complement this versatility with some bold hues. With the right choices in shape, color, and print, your existing sofas, armchair and even coffee tables can also be given a new lease on life.
Reupholster your favorite chairs, or paint that side table, in bold shades. Yellow, orange, or pink will add warmth to the overall look, while teal will pair beautifully with almost any color scheme.
For smaller living rooms, stick to softer colors as these will keep the space light and airy. Darker and bolder shades are ideal for larger rooms though, as they create a cozy atmosphere.
Vibrant Accent Wall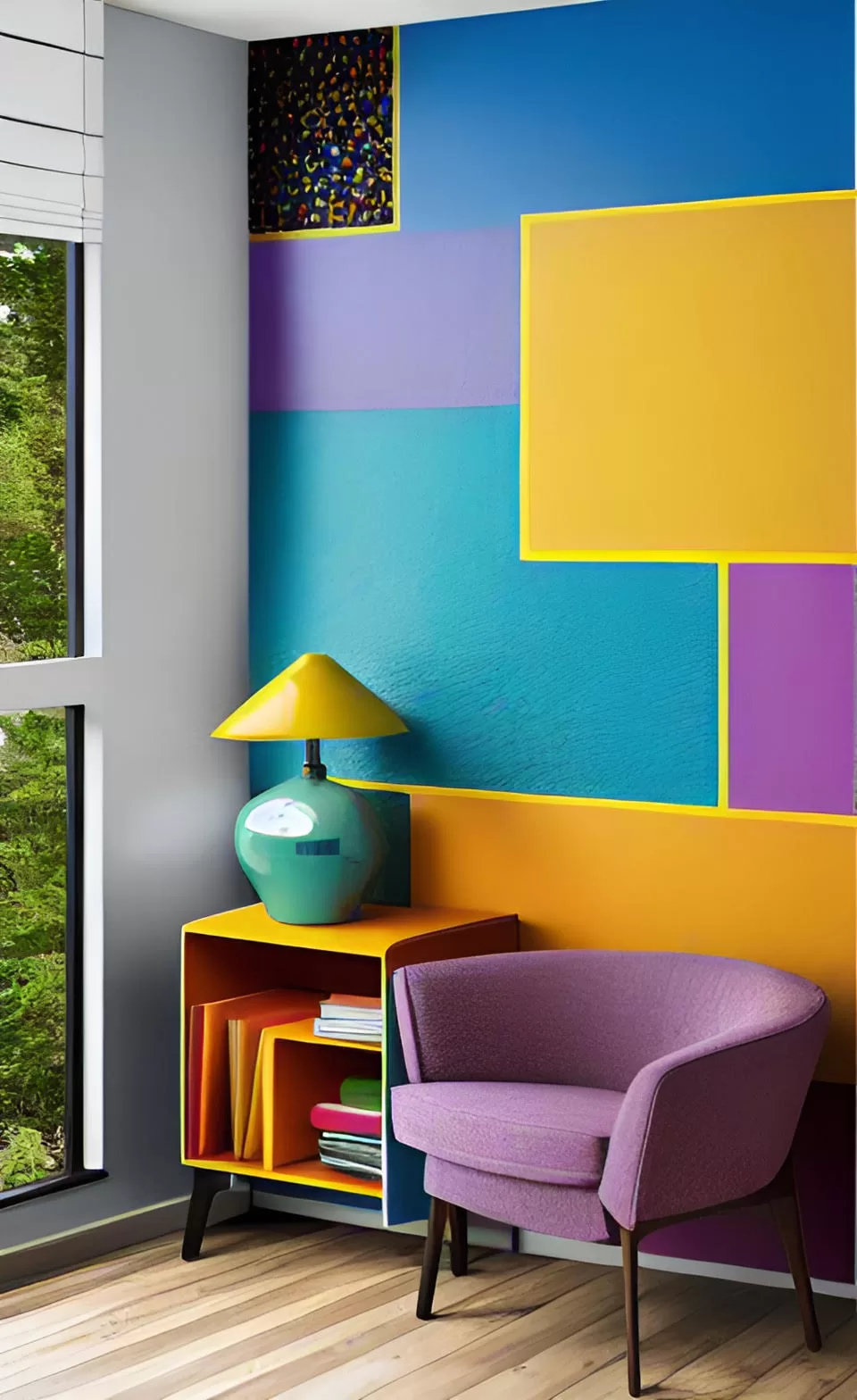 A single, bold-colored accent wall will make a statement in an otherwise sparsely furnished and understated room. It creates depth and visual interest and can create a highly dramatic atmosphere. The mood it creates will depend on the color you choose.
Emerald green or royal blue are popular choices for a cool color scheme, and for a look that is at once vibrant, yet cozy, fiery red is a top choice. Alternatively, blend up to three analogous colors beautifully, with a marbled paint effect.
You don't have to use paint – bright fabric or textured paper wallcoverings do the job nicely, too. There are countless options on the market, and many wallcoverings are easy to keep clean, too.
If your walls have wood paneling on the lower half, consider painting these in bold shades and the upper half in neutral. This is a simple trick that will make your walls look taller, perfect for living rooms with low ceilings. You can recreate this look yourself, by painting or papering the lower half of the walls.
Statement Artwork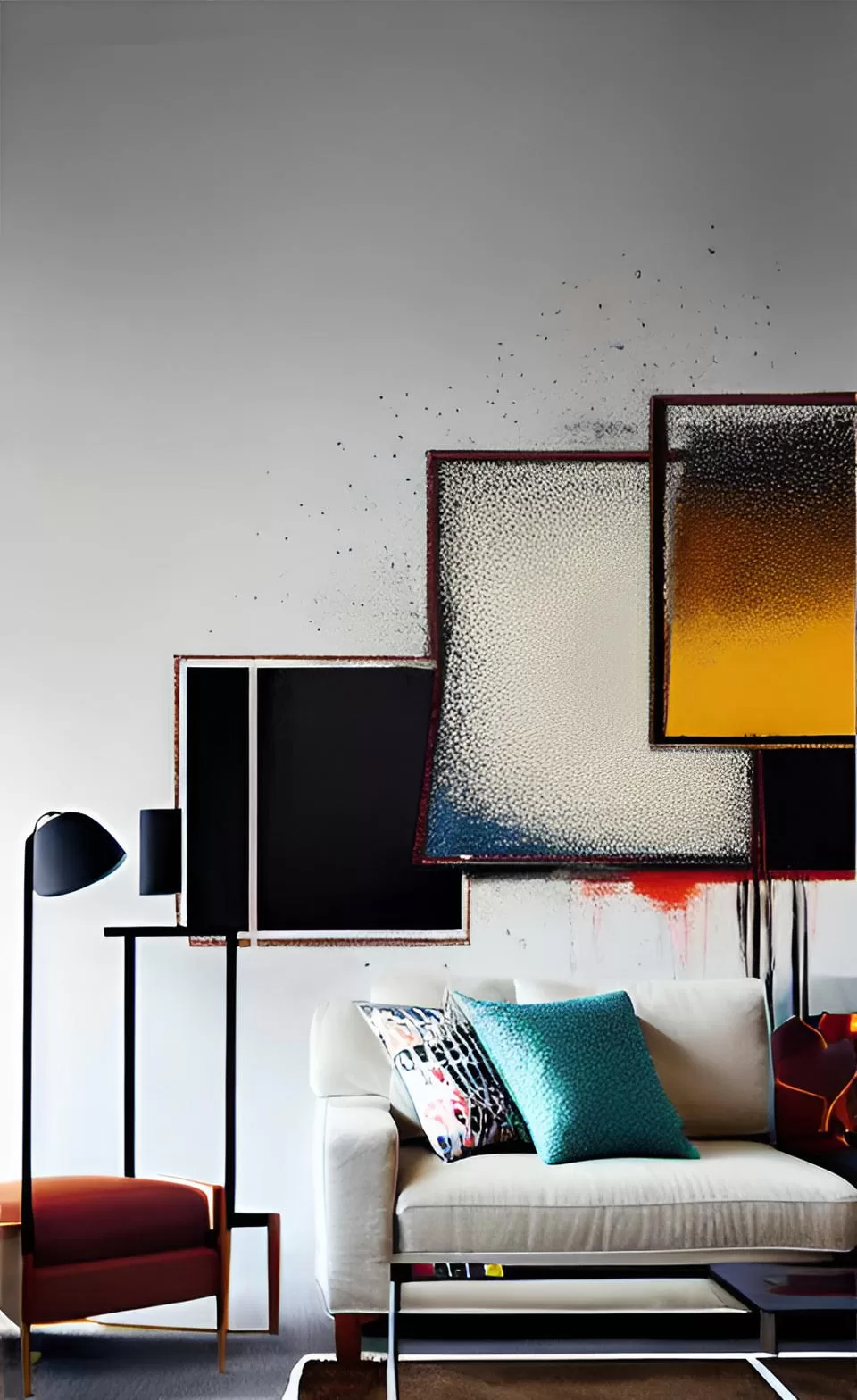 If your walls are looking a bit bare, invest in statement artwork. Putting artwork up on the wall is a simple way to introduce a classy touch to a humble abode. And we don't just mean paintings, although that is one of the best ways you can do it. Abstract or pop art is usually full of color, after all!
The main thing is to let your personality shine through your choice of art. So, sculptures, attractive pictures or mirror frames, and even poster prints, or wall tapestries can do the trick. Don't worry about what others see as art. Your choice of artwork must speak to you.
There's nothing wrong with an eclectic mix but try to tie them all together with a common theme or at least one color in common, to avoid a disjointed look. Your choice of art styles and colors can reflect your hobbies and interests, and your deepest passions. Or it can just be a collection of pieces that makes you feel happy.
If you just can't decide on an underlying theme for your art collection, look to nature for inspiration. Bright yellow flowers, indigo ocean scapes, or green meadows have always been popular themes in paintings. They uplift virtually any living room with their attractive colors and natural images.
Bright Rugs and Carpets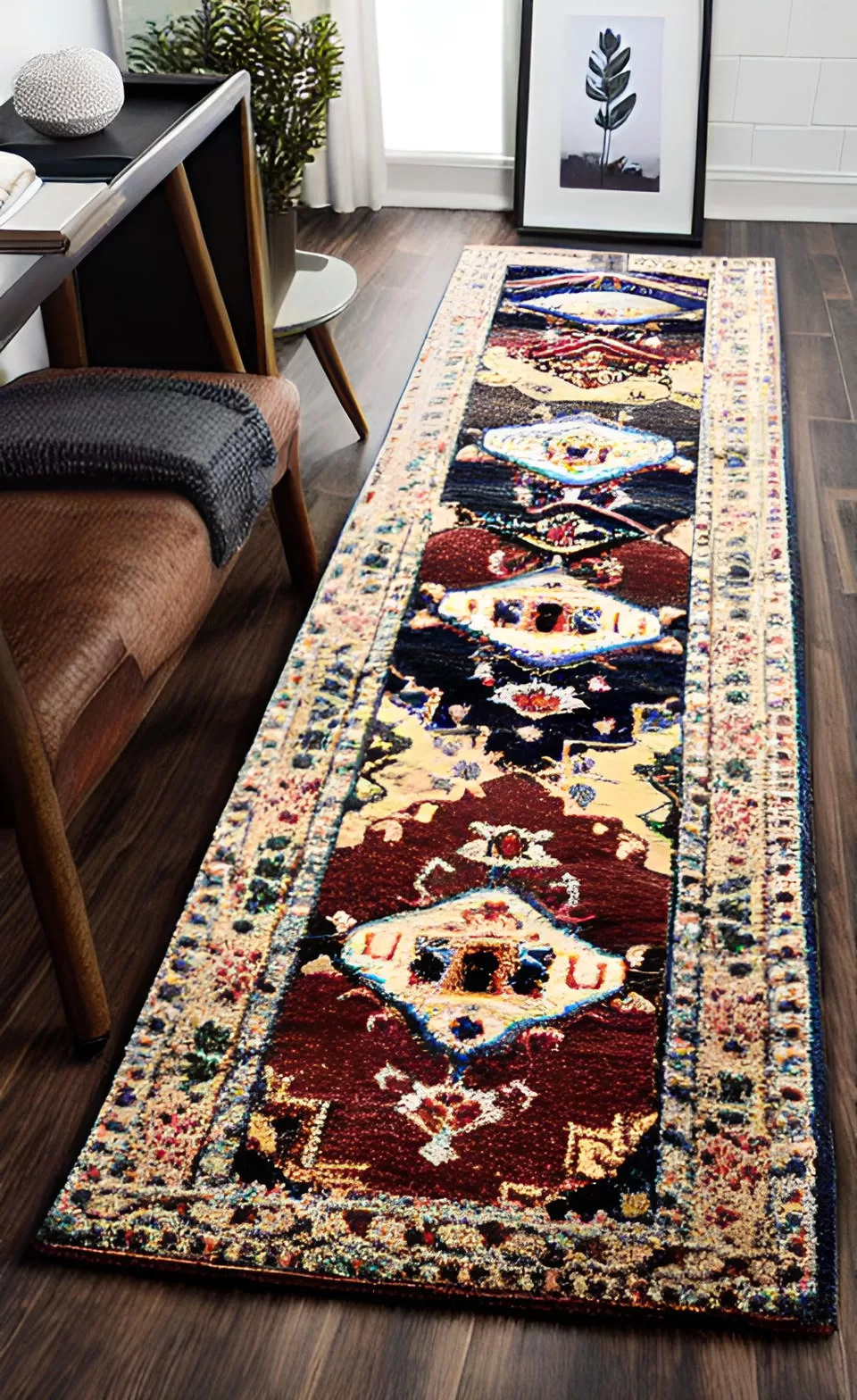 Rugs and carpets tie the whole room together too, for a truly cohesive look. Whether you opt for wall-to-wall carpeting, kelims, dhurries, or faux fur, is up to you. Different rug and carpet styles can create different moods. The color choice and patterns will also go a long way to solidifying the effect you crave.
Geometric designs, bold florals, or even a herringbone design can add instant flair to your living room. And, with the right color choice, they will take your space from ordinary to extraordinary.
Too many prints can look a bit chaotic, though, so try to keep to two prints and the rest solid colors. To further avoid a cluttered look, allow enough space between very bold rugs, especially if they differ in design and hue. Rugs add warmth and depth, but they don't have to act as camouflage.
There are pros and cons to hardwood flooring, but when properly cared for they're simply gorgeous. You'll understandably want to show them off. However, a few well-placed rugs will add a pop of color and elevate the look. Woven rugs in earthy, warm-toned, or spicy shades look right at home on most wooden floorboards.
Bold Window Treatments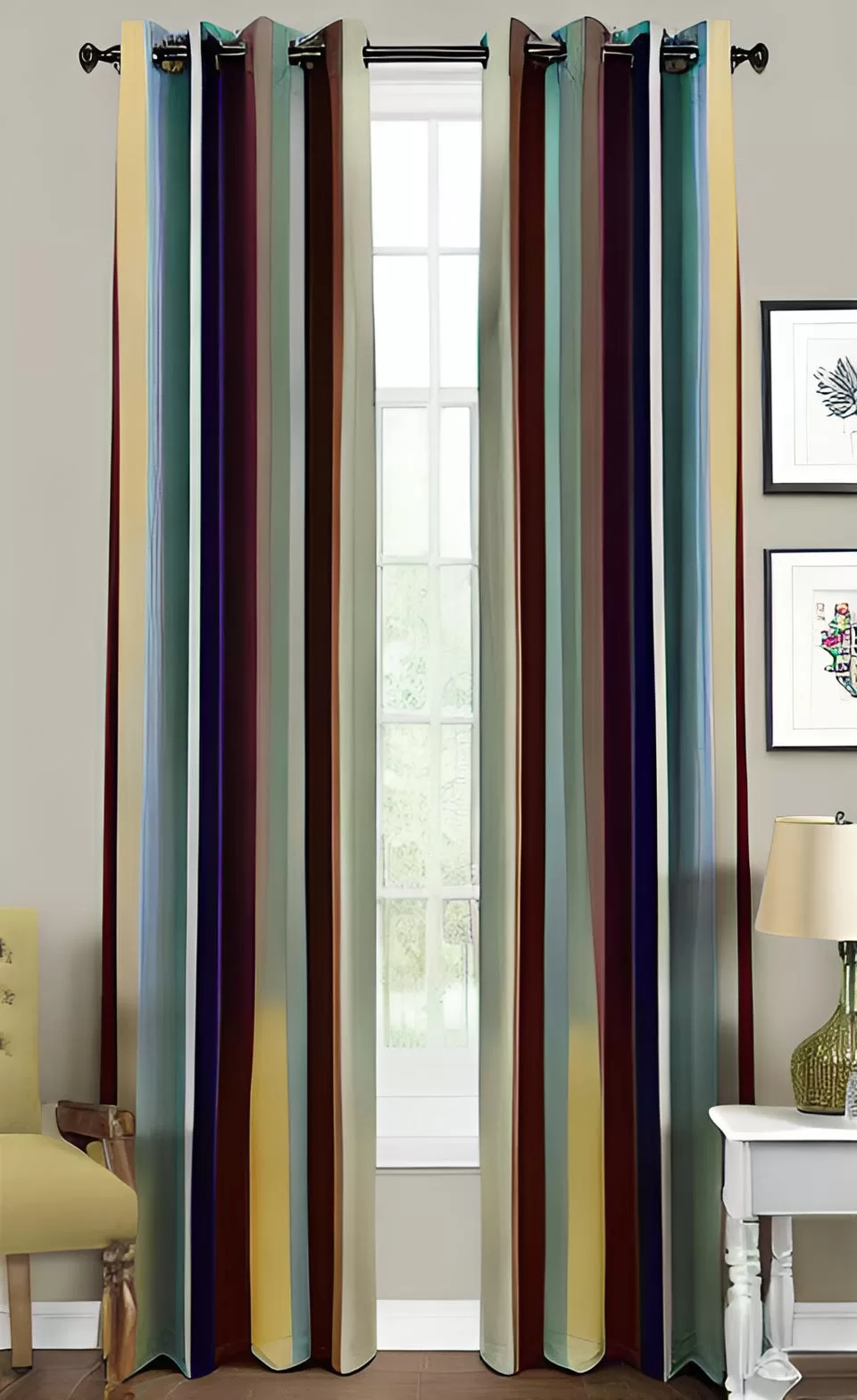 If none of the above appeals to you, have no fear. Your window treatments can save the day. Colorful curtains or bold blinds are both functional and fun. This will have an even bigger impact if you have large bay windows, but even the smallest of windows will benefit from color and print.
The days of plain, lifeless drapes are over. Curtains and blinds are now available in a wide range of colors, fabrics, and even stunning patterns. A chevron design can coordinate beautifully with a more modern living room, and florals are always a winner in a more traditional setting.
Keeping your curtains or blinds open during the day will let plenty of natural light in, reducing your energy bill. But when they're closed for privacy, take care that your choice of window treatment matches the room's needs. Steers clear of darker shades if your living room is dark in general, or adapt your interior lighting, accordingly.