You are lucky enough if you have a garage in your home. It is a place where you park your car and store all the equipment. Thus, this place should be in optimal condition.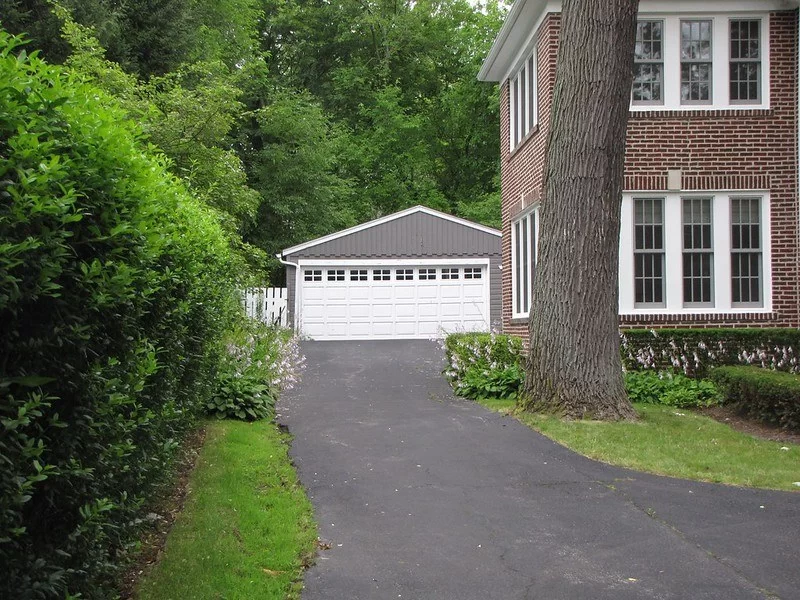 When it comes to renovating a home, the garage isn't the first thing that strikes your mind. Know that your garage and its door play a key role in making or breaking the first impression of your house.
Your garage represents the beauty of your entire house, not to mention, the curb appeal. With that said, here we will discuss some of the best ways to give your garage a makeover to boost curb appeal. So, let's jump in:
1.  Upgrade Your Garage Doors
First of all, get creative with your garage doors. You can take a walk down the street to see whether all garage doors look the same. If they do, then you have the opportunity to make your garage stand out from the rest of the block.
As per the latest garage decor trends, steel and wood doors are the perfect choice to make your garage look unique and attractive. These door options will provide a timeless look for your home's exterior and are highly customizable to complement modern architectural designs.
However, if you want to decorate your home with a rustic theme, then going for wood door options can be your wise move.
---
Read Also:
---
2.  Put Plants on Garage Edges
This is one of the best garage remodeling ideas which will give your space an instant makeover. On the edges of your garage, you can add containers potted with pretty blooms.
Adding plants can spark visual interest and make your guests say "WOW" instantly. Another best way to decorate your garage exteriors is to hang baskets on either side of the garage doors.
3.  Replace the Flooring
The interiors of your garage are as important as the exteriors. In your garage, you are more likely to use heavy machinery to get the job done, and not all floors are created equal. You want something that can withstand all the heavy loads in your garage and looks attractive at the same.
Today, most homeowners often prefer to install epoxy floors in their garages. This flooring option is durable, anti-slip, and easily withstand heavy loads. The best thing about epoxy flooring is that it comes with different textures, colors, and patterns so that it complements the overall theme of your home.
4.  Add Lighting
Adding the right type of lighting in your garage can give a major boost to curb appeal and the garage's exteriors. Some of the best lighting options include wall-mounted lighting, solar lighting, floodlights, recessed lighting, etc.
While there are tons of lighting options, the right placement of the lighting is crucial. When choosing the right lighting option, think about how it will look from further away.
Wrapping Up
Overlooking your garage makeover can have a major impact on the curb appeal of your home.
Giving your garage a makeover can instantly uplift the overall appearance of your home and make you stand out from the rest of the block. Try experimenting with these tips mentioned above to give your garage a whole new look.