When summertime comes around there is nothing better than a healthy green lawn. It can help make a house feel like a home and is a source of pride to those who love gardening.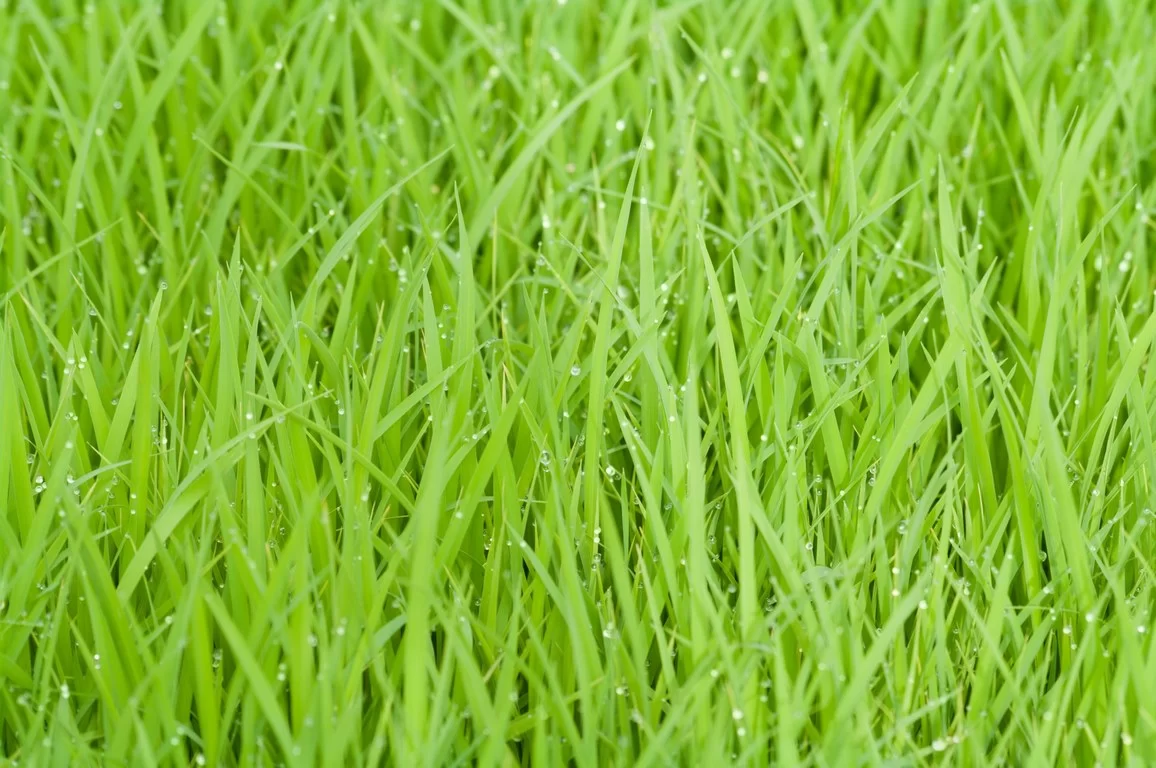 While it may sound simple, keeping your grass green and healthy requires more care and attention than people may think.
Grass needs just as much attention as other plants in order to thrive, possibly more since it is consistently walked on. But it is still achievable to get a picture-perfect lawn.
So, we have created a guide on how to keep your grass green and healthy. This way you can get your idyllic yard that will stay lush for years to come.
Removing Weeds
The first step to a healthy yard is to remove any weeds. Weeds can negatively affect the roots of your grass and use the nutrients in the soil rather than the grass.
The best way to prevent weeds is by mowing frequently, this way they don't get big enough to spread their seeds across the lawn. You don't want to mow your lawn too short as that limits the amount of photosynthesis the grass can do. It is a good idea to invest in a quality lawnmower and understand repairing and maintaining lawn mowers so that you get an efficiently cut to your lawn every time.
If you have only a few weeds then you are able to completely remove them by hand from the roots. However, if you have too many weeds that keep spreading then it may be time to start looking into some natural herbicides.
---
Read Also:
---
Watering The Grass
Grass needs watering in order to properly grow. The amount of water it needs depends on the weather and temperature. In drier climates, the grass will need watering frequently, whereas if it consistently rains then you will hardly ever water your grass.
Usually, you will be looking to water your grass every couple of days. For smaller yards, this can be achieved through a simple watering can but for larger yards then a sprinkler system may need to be set up.
The ideal time to water your yard is in the morning. This is because it is cool enough for the water to not evaporate immediately and it keeps the grass moist for a full day of photosynthesizing under the sun.
Make sure you don't water your grass too frequently as it becomes demanding. You want to train your grass to only need watering every now and then so that way it survives better when it doesn't get water.
Ensure you aren't watering your grass in hot water. If you use your hose to water your grass then make sure it is empty after you use it so that it isn't left with any water that can heat up and be used when you are next watering your grass. Hot water has the ability to kill your grassroots so be mindful of the temperature of your water.
Feed The Grass
Sometimes grass needs a bit more help to grow, this is when you can use grass fertilizer. Fertilizer provides the grass with the nutrients it needs to stay healthy. This is especially important if you have poor soil quality in your area.
Most grass fertilizer simply gets added to water to be poured onto the grass but you are able to make your own.
A compost bin is an inexpensive and efficient way to get fertilizer. The best things to add to your compost bin are grass clippings from the lawn mower and food waste like carrot peelings and apple cores. These help to feed nutrients into your grass and are a great way to use waste.
Appropriate Drainage
You need to make sure you have appropriate drainage so that you don't drown your grass. This can be done by putting holes into the ground for water to collect or setting up a drain where water is most likely to collect.
Drainage is especially important if you live in a place with a lot of rain since you cannot control the amount of water your grass will receive.
While you can aim to have a perfectly level yard, from natural wear and tear from people and animals walking on it you will get slight indents in the grass. This is where water will naturally build up.
The best way to combat this natural build-up is to aerate your lawn, this is done by loosening the soil so that way it can level itself out better. The easiest way to do this is with a garden fork and poking small holes into the ground so that way the water can better flow through it.
Green Lawn Care & Landscape Inc. can help you improve the drainage system of your lawn.
They will evaluate factors such as the slope of the land, soil type, the presence of low-lying areas, and the impact of neighboring properties on water flow.
By understanding these factors, they can identify the specific drainage challenges your lawn faces.
Based on the assessment, a lawn care company can recommend and implement customized drainage solutions for your lawn.
This may include techniques such as grading or recontouring the landscape to ensure proper water flow away from the house and vulnerable areas.
They may suggest installing drains, French drains, or dry wells in strategic locations to redirect excess water.
Reseed Your Lawn
Sometimes it may be needed to reseed your lawn. No matter how well you take care of your grass you will occasionally get patches of it where it will grow unevenly. It is necessary to put grass seeds in these areas so that the grass can hopefully start to grow at even lengths.
You may also get patches of no grass in areas where people are regularly walking or there was previously placed furniture. People walking in the same areas will naturally wear down the grass and furniture will stop sunlight from getting to the grass so it will brown.
This is also the case with glass furniture and can even be worse. As the sunlight passes through the glass it gets hotter and dries out the grass quicker.
Conclusion
When it comes to keeping your grass healthy, you just need to be attentive to its needs. Similar to other plants, the grass is very good at telling you what it needs and is relatively low maintenance compared to some other botanicals.
If you care for your lawn daily, then you will never have to worry about it becoming brown or covered in weeds. Hopefully, this guide has shown you how to combat these problems early.