Decluttering and organizing your home may seem to be a lot of work to do but believe me it comes with so many great benefits that you will wonder why you put it off for so long. Yes, doing it once will take some effort and time but it will be worth it.
Organizing your home will give you peace of mind and help you save money. You will also have more energy and find yourself being more productive in everything you do.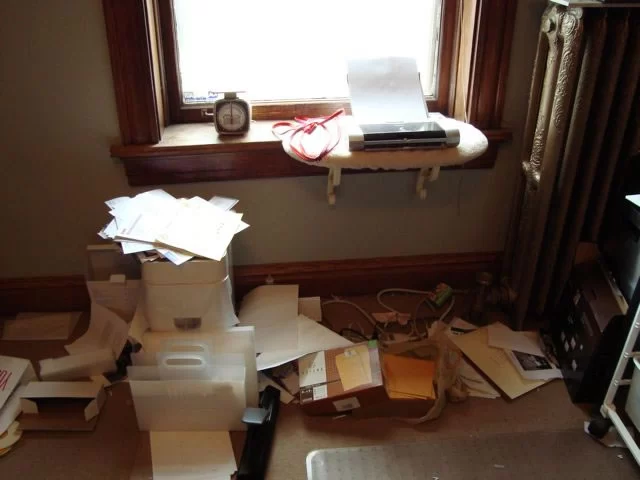 It sounds too good to be true but doing just this simple task of decluttering and organizing your home can change your life.
You can find tons of organizing professionals. But Sonia Kucharonok in Vancouver, BC is a certified organizer running CuttheClutter and is admired by a lot of people for her organizing skills and affordable services.
The following 8 benefits of decluttering will help explain why you should also organize your home.
1. Less Stress
The first benefit of decluttering and organizing your home is that you feel less stressed. Mental health is of utmost importance and just doing the simple task of organizing your home can give you more peace of mind.
Clutter is proven to cause a rise in cortisol levels, leading to stress. Just by looking at the clutter, you can go into panic mode. Therefore, organizing your home is very important for your mental well-being.
2. It Saves Time and Money
Coming home from work to find everything in its place is a great feeling. You have more time to spend on things you love. Organizing also helps you save money. A lot of times, it happens that we have something we need but are just not able to find it.
We go to the market and buy it only to find it hidden somewhere in the clutter. Having things organized will help you in knowing where to find what and this will eventually help you save up on money.
---
Read Also:
---
3. More Free Time and Energy
By having things organized, you will have more time and energy to do the things you could not do before. A lot of people have plans to go for walks or do something productive.
However, managing clutter every day takes a lot out of them. By keeping everything organized, you will be able to use your energy on things you love doing.
4. Easy-to-find Items
This valuable benefit of keeping things decluttered and organized is that you know where to find what exactly. This saves both time and money. For instance, if you have a specific place for your socks, you will know exactly where to find them when needed.
In case your house was a mess and you were unable to find them, you would probably go and buy a new pair of socks. So, organizing your house makes everything easy to find.
5. Maintenance Is Easy
Once you have decluttered and organized your house, the rest is easy. The hard work is just to be done once. It is very easy to maintain an organized house.
You have allocated spaces for every household item. For example, once your laundry is done, you know exactly where to put it. Maintenance is very easy once everything is organized.
6. Frees Up Space
A lot of people don't realize how much space they have. Most of it is usually covered under a mess. By decluttering and organizing your home, you will free up a lot of space. By organizing your home, you place everything in its allocated space. You make use of all the space available to you. Once you are done with decluttering, you will notice how spacious your rooms have gotten.
7. Fewer Distractions
Another benefit of decluttering and organizing your home is that there are overall fewer distractions. Once you walk inside a clean and organized home, you will not be bogged down by mess everywhere.
You will not be distracted by having to do decluttering over and over again. It is a one-time thing and after that, you just have to maintain it.
8. Increased Productivity
A great benefit of decluttering your home is that your productivity will increase. You will have a lot more free time and energy to focus on productive things. Instead of spending time cleaning up the clutter, you can focus on things you love. This increased productivity will give you a sense of accomplishment.
A lot of people feel stressed about having to declutter the house. It is a lot of work, yes, but the advantages of decluttering far outweigh the effort of doing it.
You should give it a shot. If you still find the thought of decluttering overwhelming, you could also hire professional organizers who will help you with everything.