Bed bugs are highly resilient insects whose preferred diet consists of human blood; however, they also feed off birds, dogs, and other animals.
Detecting their presence can be challenging, as they are very small in size, measuring about 1/5 of an inch.
Bed bugs' resilience radicates not only in the resistance they have developed to certain pesticides such as pyrethins; but in their incredible ability to survive without feeding for long periods of time.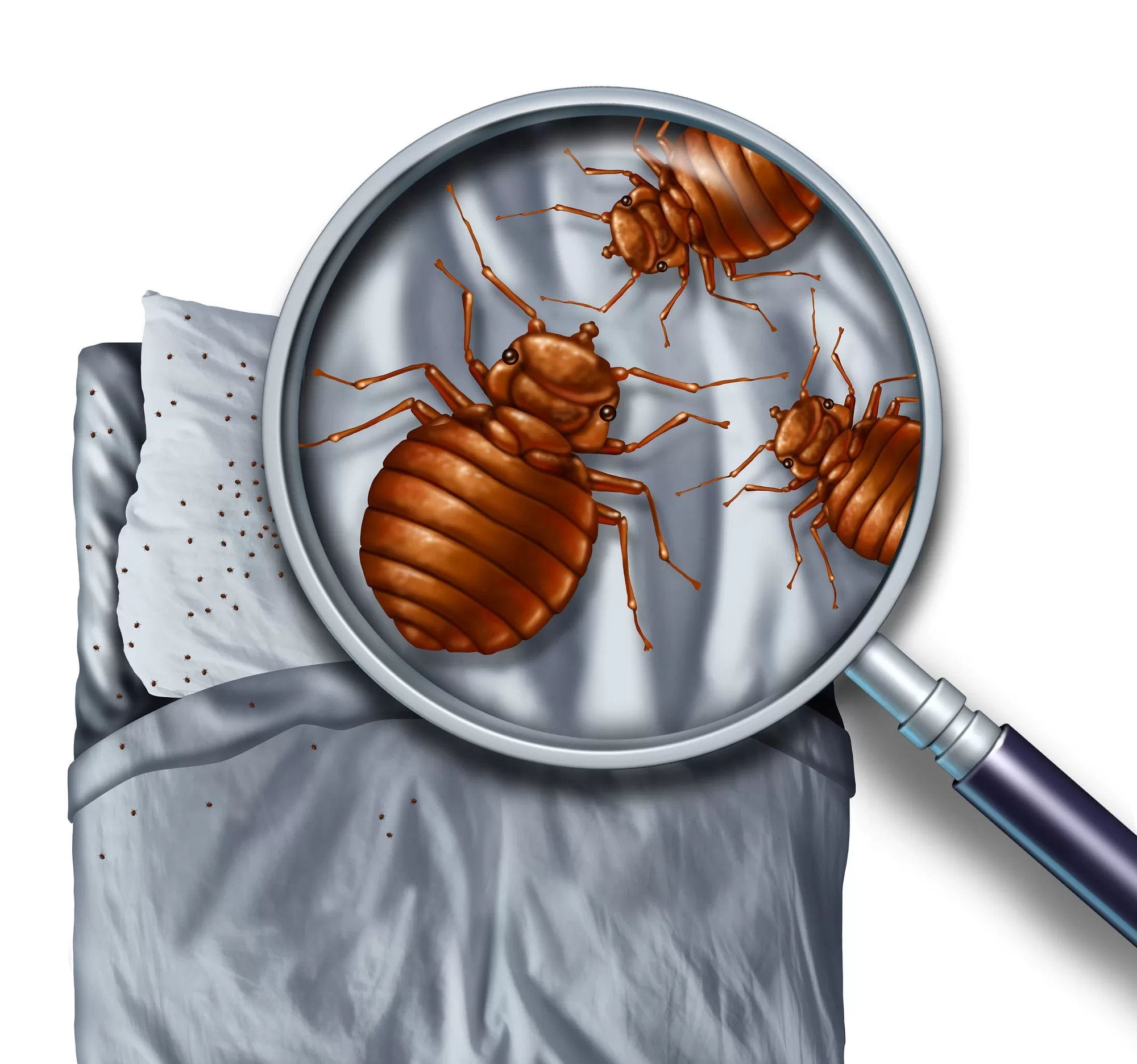 This, coupled with their rapid reproduction and development process is one of the main reasons why bed bug infestations can be so challenging to deal with.
Recognizing the early signs of invasion is key to managing and eradicating intruders as soon as possible.
Signs of Possible Infestation
If you have woken up with itchy, zig-zag red marks on your body this could be evidence that bed bugs are living in your mattress or spring box.
These are commonly found in the areas of the body that tend to be exposed while sleeping, such as the face, neck, and shoulders.
In your bedding, you might observe tiny blood spots imprinted on your sheets or pillowcases as a result of their bites.
Other signs of their presence can be the exoskeletons they leave behind during their five maturing cycles which they go through before becoming adults.
These are white, yellowish-brown, or clear in color.
Fecal spotting is also a telltale sign of bed bug activity.
Their droppings are usually of black or brown coloring, as they are the result of digested blood.
They are quite small, often not much larger than a dot.
Eggs are also a big sign that points to the presence of these parasitic insects in your home.
They are usually white and oval-shaped, measuring only about 1/25 of an inch, which makes them hard to spot.
Bed bugs' reproductive cycle is very rapid, allowing the females to lay about 1-7 eggs for a period of 10 days after only one feeding, though they can conceive up to 20 eggs after having consumed a single meal.
Causes of Bed Bug Invasion
Contrary to some popular beliefs, bed bugs are not evidence of an unclean living space.
Dirty areas are not particularly attractive to them, though they like cluttered places as they offer an abundance of hiding spots.
---
Read Also :
---
These insects are primarily attracted to zones where they have access to their primary source of food: human blood.
This is the leading reason why we find them mainly around our beds and other resting areas.
But the reality is that most bed bugs end up in our homes due to random circumstances.
They are expert hitchhikers and often like to ride on items such as clothes, suitcases, and second-hand furniture.
If you are somewhere where bed bugs have established a residence, you could pick up some without even realizing it.
Many places can be a home for these highly resistant insects, which can survive in almost any environment, enduring temperatures as low as 46 F,  and as high as 124°F.
This allows them to live almost anywhere in the world!
 This is one of the reasons why traveling constitutes an opportunity for us to bring unwanted visitors back home.
Looking out for the signs these insects leave behind when taking a train or a bus is crucial to avoid picking up any undesired travel companions.
It is equally important to practice awareness while staying at hotels and airports as well as cruise ships.
When you unpack your bags, try to do it in an elevated area away from the bed and floors. This can help in giving these hitchhikers a lesser chance of catching a ride in your luggage.
Regardless of how clean the space you're staying in might be, inspect the bedding, furniture, and walls as you would in your home.
Bed bugs prefer cracks, crevices, and seams so pay special attention to those when you investigate your surroundings.
While the causes for bed bug infestations may vary, there are some universal prevention measurements that can aid in keeping them away from your living space, which we will explore next!
Prevention Tips
The first step in preventing bed bugs from finding refuge in your house is learning to recognize the telltale signs of their presence.
Maintaining your living area as free from clutter as possible is one of the first and easiest prevention steps on the list.
The tidier your space is, the fewer places bugs will find to hide in. However, these insects will use just about any location possible to make their home.
While they don't build nests, they like to stay in groups, though you might find a few that prefer to roam solo.
Getting to know bed bug habits and behavior is also essential, as catching an infestation in its beginning stages is crucial in the eradication process.
If your home is currently suffering from an infestation, one of the best eradication techniques is heat treatment, which is a highly effective, environmentally friendly and chemical-free extermination method.
It is extremely efficient, as it is able to kill bugs that are resistant to other elimination techniques such as certain pesticides.
It also targets hard-to-reach areas which include carpeting insulated places and wall voids.
However, as their name suggests, the main places that these bugs enjoy hiding in are beds.
This makes their protection essential. In order to keep your bedding space safe, you can obtain high-quality encasements that restrict the insects' access to both mattresses and box springs.
Since their movement is limited to the outside of the encasements, they can also be easily spotted when an inspection is conducted.
This is a great resource as keeping your resting area safe is crucial in the prevention and early detection of any potential infestation.
Ultimately when it comes to these insects, learning about the signs, causes, and prevention methods to keep them at bay is the best way to stop them from getting into your living space in the first place.
If your home suffers from an infestation, seek out the professional resources at your disposal as this is the best way to ensure eradication.
If you practice awareness and follow these tips, this will help your home to always stay bed bug-free!