Hey there, savvy students and DIY enthusiasts! Are you tired of being at the mercy of leaky faucets, clogged drains, and dripping pipes?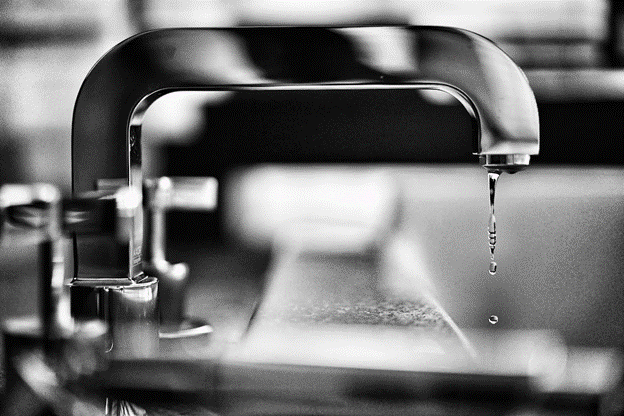 Fear not, for in this guide, we're diving headfirst into the world of plumbing wizardry! Yep, you read that right – you're about to become your dorm's very own plumbing hero.
Why Plumbing Matters to Students
Picture this: you're cramming for an important exam, surrounded by textbooks and notes, and suddenly, drip, drip, drip – the sound of a leaky faucet starts driving you bonkers!
Not the best study buddy, huh? Having some basic plumbing skills under your belt can save you from these pesky disruptions and even save you some hard-earned cash.
---
Read Also:
---
Tools of the Trade
Before we jump into the nitty-gritty of fixing plumbing mishaps, let's take a look at your arsenal of plumbing tools. Fear not, these are not your grandpa's rusty wrenches:
Plunger: A plunger is your go-to weapon for battling clogs in toilets and sinks. Make sure you have a trusty one in your toolkit.
Adjustable Wrench: Also known as the "adjustable jaw spanner," this little tool is your best friend for tackling nuts and bolts of various sizes.
Pipe Tape: A roll of pipe tape can be a lifesaver when dealing with leaks in pipes and fittings.
Pipe Wrench: For those stubborn, hard-to-turn pipes, a pipe wrench gives you the leverage you need.
Plumber's Snake: This flexible tool is a champ at navigating through clogged pipes and dislodging blockages.
Tackling the Leaky Faucet Monster
Ah, the relentless drip – it's like a water torture technique straight out of a spy movie! But fear not, we've got your back:
Turn Off the Water: Before you dive in, make sure to turn off the water supply to the faucet. You don't want a mini-flood on your hands!
Disassemble the Faucet: Take apart the faucet carefully, noting the order of parts. This moment will help you put it all back together. And speaking of assistance, if you ever need in-depth guidance, you can always buy college research paper to ease off your college workload and have more time to dive into the intricacies of plumbing techniques.
Replace the Washer: A worn-out washer is often the culprit behind the dripping dance. Pop in a new one and reassemble the faucet. Voilà!
Conquering the Cursed Clog
A clogged sink or toilet can be a nightmare, but with a plunger and some determination, you can emerge victorious:
Plunge Away: Place the plunger over the drain or toilet bowl and plunge away vigorously. The pressure difference should dislodge the clog.
Snake Time: If plunging doesn't work, bring in the plumber's snake. Insert it into the drain and twist, turn, and wiggle your way to freedom.
Defeating the Dripping Pipe Dragon
A leaking pipe can turn your dorm room into a mini swimming pool. Time to armor up and face this watery beast:
Turn Off the Water: Like with the leaky faucet, turn off the water supply to the affected pipe.
Apply Pipe Tape: Wrap pipe tape around the leaky area to create a temporary seal.
Place a Bucket: Position a bucket under the leak to catch any dripping water. Crisis averted – at least temporarily.
When to Call in Reinforcements
While these tutorials cover the basics of handling minor plumbing issues, there are times when it's best to wave the white flag and call in the professionals. Here are some situations where you might want to put down your wrench and pick up the phone:
Major Leaks: If water is gushing out like a mini Niagara Falls, it's time to dial the experts.
No Improvement: If your heroic efforts yield no results, don't hesitate to seek professional help.
Complex Repairs: Plumbing systems can be intricate. If you're not sure what you're doing, it's better to let the pros handle it.
Final Considerations
Congratulations, plumbing apprentices! Armed with your newfound knowledge, you're ready to take on those pesky plumbing problems with confidence.
Say goodbye to leaky faucets, clogged drains, and dripping pipes – you've got this!
Remember, practice makes perfect. The more you tinker, troubleshoot, and triumph, the more of a plumbing maestro you'll become.
So, the next time your friends are dealing with a dripping disaster, you can swoop in with your trusty tools and save the day.
For more in-depth plumbing advice and expert tips, you might want to consider buying a college research paper on plumbing basics.
It could provide you with insights that elevate your plumbing game to the next level. Happy plumbing, and may your pipes be forever clear!
---
Author Bio
Tori Eslinger is a wordsmith behind the student life chronicles. From caffeinated study sessions to decoding the art of balancing part-time jobs and pop quizzes, Tori's blog pens a relatable saga of triumphs and setbacks in the academic jungle. Join her as she turns syllabi into stories and makes the rollercoaster of student life an exhilarating ride for all.