Alaska, with its breathtaking landscapes and unique lifestyle, is a state like no other. Its real estate market is equally distinctive, shaped by its vast wilderness, challenging climate, and close-knit community.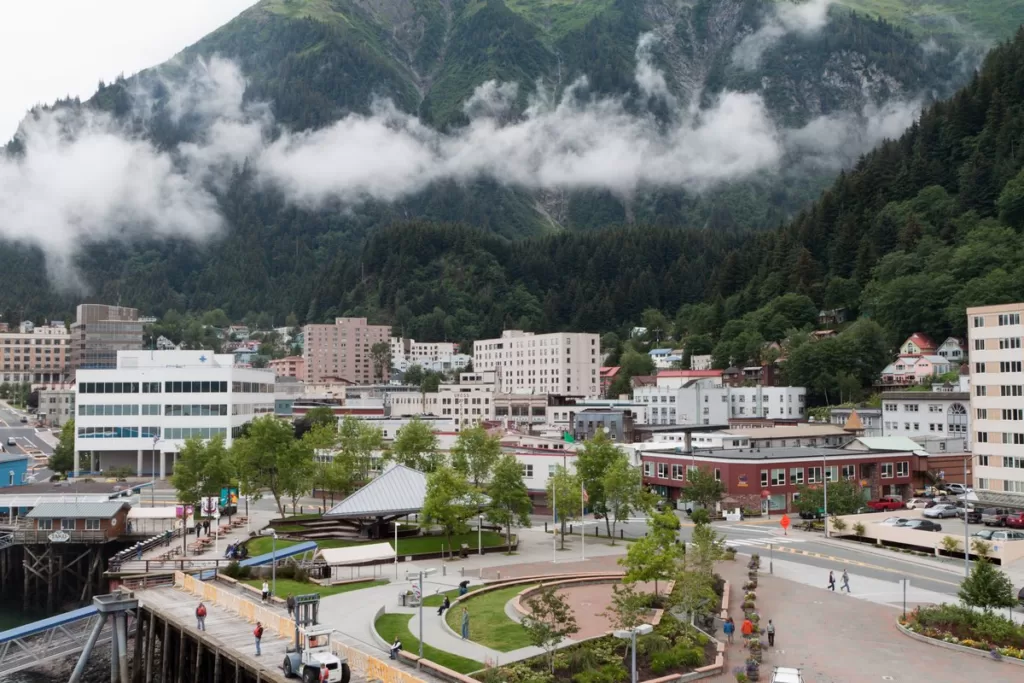 In this comprehensive blog post, we will delve into the housing demands in Alaska, uncovering the preferences and needs of buyers in this remarkable region.
Whether you're a prospective homeowner or an investor eyeing the Last Frontier, understanding the dynamics of Alaska's real estate market is essential in making informed decisions.
Alaska: A Unique Real Estate Landscape
Geographic Diversity
Alaska is known for its diverse geography, from rugged mountains to pristine coastlines. Each region offers distinct living experiences, catering to a wide range of lifestyles.
Whether you prefer the tranquility of lakeside living or the majesty of mountain views, Alaska has it all. The state's geographic diversity means that buyers can find the perfect setting that aligns with their vision of the Alaskan dream.
Climate Challenges
The Alaskan climate presents unique challenges for homeowners, including harsh winters and the need for energy-efficient housing solutions. Buyers often seek properties designed to withstand the elements.
From well-insulated homes that keep you cozy during winter's chill to energy-efficient heating systems that save on utility costs, Alaska's real estate market offers properties equipped to conquer climate challenges.
Community-Centric Living
Alaska's tight-knit communities foster a sense of belonging and shared responsibility. Buyers often prioritize neighborhoods that embrace this sense of community. In these communities, you'll find more than just neighbors; you'll find friends and allies.
Whether it's lending a helping hand during a snowy winter or celebrating local traditions, community-centric living in Alaska is an experience like no other.
Buyer Preferences: Unveiling the Trends
Sustainability and Self-Sufficiency
In Alaska, sustainability is more than a buzzword; it's a way of life. Buyers are increasingly interested in eco-friendly homes with features such as solar panels, rainwater harvesting systems, and energy-efficient appliances.
Self-sufficiency is also a priority, with many seeking properties that allow for gardening and food production. It's not just about having a home; it's about living harmoniously with nature.
Remote and Off-Grid Living
The desire for remote and off-grid living is a notable trend. Alaska's vast wilderness attracts buyers looking for solitude and a connection to nature. Off-grid properties equipped with alternative power sources, like wind or hydroelectric, are highly sought after.
Imagine waking up to the sounds of nature, far away from the hustle and bustle of city life. It's a lifestyle where the wilderness becomes your backyard.
Energy Efficiency
Given the high energy costs in Alaska, energy-efficient homes are in demand. Buyers are drawn to properties with excellent insulation, efficient heating systems, and advanced technology to minimize energy consumption. It's not just about saving money on utility bills; it's about reducing your carbon footprint and contributing to a greener Alaska.
Customization and Adaptability
Alaskan buyers often seek homes that can be customized and adapted to their specific needs. Whether it's modifying a property to accommodate a home office or expanding it to house a multi-generational family, flexibility is key. Your home isn't just a static space; it's a canvas where you can paint the picture of your ideal Alaskan life.
Outdoor Amenities
Alaska's outdoor opportunities are a significant draw. Properties with easy access to hiking, fishing, skiing, and other outdoor activities are highly desirable. Outdoor amenities like spacious decks or patios with scenic views are often at the top of buyers' lists.
Picture yourself stepping out of your home to explore the vast wilderness or enjoying a cup of coffee while soaking in panoramic mountain views. It's a lifestyle that embraces the great outdoors.
Proximity to Urban Centers
While remote living is appealing to many, proximity to urban centers cannot be overlooked. Access to healthcare, education, and employment opportunities is a crucial consideration for some buyers.
Striking the right balance between enjoying the serenity of rural living and having the conveniences of urban life is a choice many Alaskan buyers face.
Navigating Alaska's Housing Market
Rural vs. Urban
The choice between rural and urban living is a significant decision. Rural properties offer solitude and natural beauty, while urban areas provide convenience and amenities.
It's essential to weigh the pros and cons based on individual preferences. Do you crave the tranquility of rural life, or do you prefer the buzz of city living? Alaska offers both, and the choice is yours.
Construction Quality
Given Alaska's climate, construction quality is paramount. Buyers should thoroughly inspect a property's construction, insulation, and heating systems to ensure they meet the region's rigorous standards. It's not just about aesthetics; it's about the structural integrity that can withstand Alaska's challenging weather conditions.
Utilities and Services
In remote areas, access to utilities and services can be limited. Buyers should assess the availability of water, electricity, and internet connectivity when considering properties off the grid. Being off the grid can offer a sense of independence, but it also requires careful planning to ensure essential services are in place.
Community Involvement
Embracing Alaska's sense of community can enhance the living experience. Buyers are encouraged to engage with their new communities, participate in local events, and contribute to their collective well-being. In Alaska, you're not just buying a property; you're becoming part of a community that values collaboration and support.
Conclusion
In conclusion, Alaska's housing demands are as unique as the state itself. Understanding buyer preferences and needs in this remarkable region is crucial for anyone considering a real estate venture in the Last Frontier.
Sustainability, self-sufficiency, and a love for the outdoors are driving forces in Alaska's real estate market. Energy-efficient homes, remote living options, and adaptable properties are highly sought after by buyers who appreciate the Alaskan lifestyle.
Investors and buyers alike must navigate the nuances of Alaska's real estate landscape, from choosing between rural and urban living to ensuring construction quality meets the state's demanding standards.
Embracing the sense of community that defines Alaska can enhance the experience of living in this extraordinary state.
Whether you're drawn to the solitude of remote living or the convenience of urban amenities, Alaska's real estate market offers a diverse range of opportunities.
As you embark on your Alaskan real estate journey, remember that it's more than just buying a property; it's becoming a part of a community and embracing a lifestyle that is truly one of a kind.