Orlando, Florida, known for its world-famous theme parks and sunny weather, has also been making waves in the real estate market, particularly in the realm of rent-to-own options.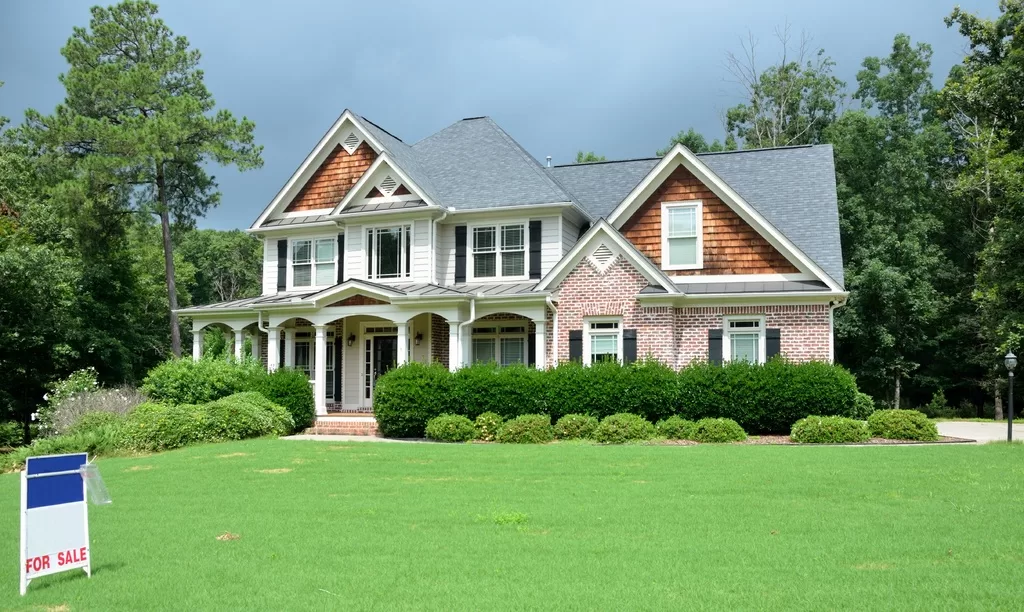 In this insightful blog post, we will delve into the future outlook of rent-to-own opportunities in Orlando, examining the economic trends shaping this dynamic market.
Whether you're a potential homeowner or an investor, understanding the evolving landscape of rent-to-own in Orlando is crucial in making informed decisions in the ever-changing real estate sector.
Orlando: A Thriving Real Estate Hub
Before we explore the future outlook, let's take a moment to appreciate what makes Orlando an attractive real estate destination:
Economic Prosperity
Orlando's economy is experiencing steady growth, driven by a diverse range of industries, including tourism, healthcare, and technology. The city's ability to attract new businesses and residents fuels the demand for housing.
Population Growth
With a rapidly growing population, Orlando is a hotbed of activity. New residents flock to the city for its job opportunities, lifestyle, and vibrant culture. This demographic shift underscores the need for diverse housing solutions.
Tourism Magnet
Orlando's world-renowned theme parks and attractions draw millions of tourists every year. This tourism influx offers opportunities for short-term and vacation rentals, contributing to the city's real estate diversity.
---
Read Also:
---
Economic Trends Shaping Rent-to-Own Options
Now, let's delve into the analysis of how economic trends are impacting the rent-to-own market in Orlando.
Demand for Affordable Housing
One of the prevailing economic trends impacting the Orlando rent-to-own market is the increased demand for affordable housing.
As the city's population grows, there's a corresponding need for housing options that cater to a wide range of budgets. Rent-to-own arrangements provide an attractive path to homeownership for those who may not have the means for an immediate purchase.
Market Flexibility
Economic trends also indicate a growing emphasis on flexibility in housing choices. Rent-to-own agreements allow prospective buyers to test the waters and ensure that a particular neighborhood or property suits their long-term needs. This flexibility aligns with economic uncertainties and changing job dynamics.
Future Prospects in Orlando's Rent-to-Own Market
So, what does the future hold for Orlando's rent-to-own market? Let's explore the exciting possibilities.
Tech-Driven Convenience
The future of Orlando's rent-to-own market is poised for tech-driven convenience. As technology continues to advance, the rental and real estate industries are incorporating online tools and platforms to simplify the process.
Virtual tours, digital contracts, and secure payment options are becoming standard, enhancing the overall experience for tenants and buyers alike.
The Role of Government Policies
In shaping the future of Orlando's rent-to-own market, we cannot overlook the role of government policies. Local and state governments play a significant role in regulating the real estate sector and can influence the affordability and accessibility of housing.
Affordable Housing Initiatives
Orlando has seen an increased focus on affordable housing initiatives in recent years. Government programs and incentives are being rolled out to encourage developers to include affordable housing units within their projects.
These initiatives aim to address the growing demand for affordable rental and rent-to-own properties.
Inclusionary Zoning Policies
Inclusionary zoning policies have gained traction in several cities, including Orlando. These policies require developers to allocate a percentage of units in new developments as affordable housing.
This not only fosters economic diversity within neighborhoods but also ensures that rent-to-own options remain accessible to a broader range of residents.
Tax Incentives
Local governments often provide tax incentives to developers who invest in affordable housing projects. These incentives can include property tax abatements and reduced development fees.
Such measures promote the construction of affordable rental properties, which can later become rent-to-own opportunities for aspiring homeowners.
Challenges on the Horizon
While Orlando's rent-to-own market holds promise, there are challenges on the horizon that both buyers and investors should be aware of.
Supply and Demand Dynamics
With the increasing popularity of rent-to-own arrangements, there may be a surge in demand for such properties. This heightened demand could potentially outpace the supply, leading to competitive markets and rising prices. Buyers and investors should be prepared to navigate these dynamics.
Economic Volatility
The real estate market is sensitive to economic fluctuations. While Orlando has shown resilience in the face of economic challenges, it's essential to be prepared for potential economic volatility that could impact property values and rental rates.
Legal Considerations
Rent-to-own agreements come with legal intricacies that both parties must navigate. It's advisable to seek legal counsel to ensure that the contract protects your interests and complies with local regulations.
Community-Centric Approaches
In response to economic and societal shifts, future rent-to-own options in Orlando may emphasize community-centric approaches. Collaborative housing models, shared amenities, and environmentally sustainable designs are expected to gain traction as people seek more than just a place to live; they seek a sense of belonging and purpose.
These community-centric approaches are not limited to the physical aspects of housing but extend to fostering a sense of community among residents. Orlando's neighborhoods are evolving to become more than just places to reside; they are becoming vibrant, interconnected communities.
Shared amenities like community gardens, co-working spaces, and recreation areas are becoming increasingly common in rent-to-own developments. These amenities encourage interaction among residents, fostering a sense of camaraderie and shared responsibility.
Moreover, environmentally sustainable designs are gaining prominence. Orlando's commitment to sustainability aligns with global trends towards eco-conscious living. Rent-to-own properties with green features such as energy-efficient appliances, solar panels, and rainwater harvesting systems are expected to attract environmentally conscious renters and buyers.
Conclusion
In conclusion, Orlando's rent-to-own market is evolving in response to economic trends and changing societal preferences. The city's commitment to affordability, flexibility, and community-centric living positions it as an attractive destination for those considering rent-to-own options.
As technology continues to shape the rental and real estate industries, Orlando's rent-to-own market is embracing tech-driven convenience. Virtual tools and digital platforms are enhancing the rental experience, making it more efficient and user-friendly.
Additionally, the emphasis on community-centric approaches is transforming neighborhoods into vibrant, interconnected communities. Shared amenities and sustainable designs contribute to a sense of belonging and purpose among residents.
Whether you're a prospective homeowner or an investor, keeping an eye on these economic trends and future prospects in Orlando's rent-to-own market is essential.
Orlando's real estate landscape is full of promise, offering diverse opportunities for those who seek the convenience, flexibility, and sense of community that the city has to offer. In this ever-evolving market, being informed and adaptable is the key to making the most of Orlando's rent-to-own options.
With these exciting developments on the horizon, Orlando's rent-to-own market is set to continue its upward trajectory, providing unique opportunities for those looking to embark on the path to homeownership or make sound real estate investments.
As the city's real estate landscape evolves, it promises a future where economic prosperity, technological innovation, and community-centric living converge, creating a vibrant and dynamic housing market that welcomes all.