Office space should be spacious and comfortable enough to ensure the maximum productivity of the employees.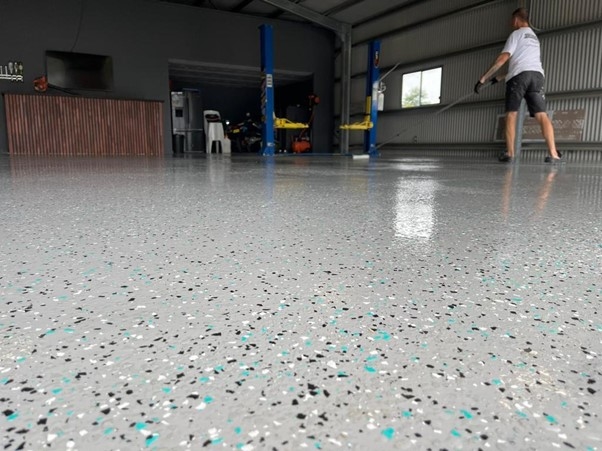 Of course, the workplace atmosphere plays an enormous role, too. However, aside from these, it is essential to design and organize the office space in order to make it look good and practical.
Epoxy floor painting is one of these things that are worth considering mainly if you're about to renovate your office. So, for that reason, here are some advantages of epoxy floor paint for your office.
First, What is Epoxy Floor Painting?
Epoxy floor paint is made of epoxide resin polyamine hardener and other additives. If not used as a floor coating, then it's usually used as an adhesive.
When mixed, it creates a unique chemical reaction that gives your floor certain qualities, mainly endurance and stability. And since office spaces tend to be busy, it's important to ensure that your floors are in good condition. In case you have defects in your floor, a coat or two of epoxy floor paint can easily mend the issue.
---
Read Also:
---
Epoxy Floor Paint is Also Cost Effective
Running your own business often means you have to be careful about costs. And epoxy paint is cost-effective, especially when compared to the costs of floor removal and reinstallation.
With epoxy paint, you don't need to remove your current flooring, just add a coat of paint, and you've got yourself a durable new floor with very few costs. This is also a great solution for industrial and office spaces.
Resistance is a Big Advantage
Not all floor paints are made to be equally good. Some flooring solutions promise amazing results but in reality, they can be pretty disappointing.
However, epoxy floor coating is different: it is made to be resistant to harmful elements, so if you're running a car shop, then be sure to consider using epoxy floor paint, as cars can emit corrosive chemicals. Epoxy floor paint is resistant to that, which is why it should be your first choice.
It is Also Great Protection Against Heat
If you live and work in a hot area, then your office can surely benefit from epoxy paint. Once this paint gets dry, it can resist different levels of heat. The higher the epoxy grade, the higher levels of heat will be endured.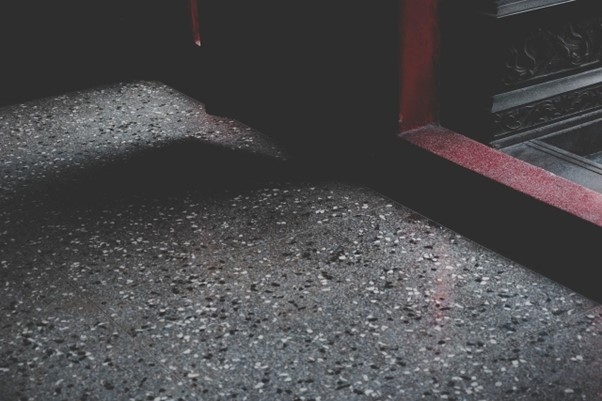 This type of floor paint is popular in Australia, due to hot summers, and very high temperatures. So, if you live in New South Wales, then consider buying epoxy floor painting in Sydney, to make your floors resistant to notoriously hot Australian summers. Since we live in the age of rapid climate change, heat protection is an important factor that should never be neglected or downplayed.
This Type of Paint is Strong
As we said already, epoxy floor painting is resistant to many outside factors and shocks, such as heat, chemicals, and water.
But did you know that epoxy floor paint can also withhold substantial weight? This is important if you own a production hall, or you utilize heavy machinery for work. Epoxy paint can also help present peeling and tearing, which is why it's such a popular choice among many business owners.
Easy Maintenance is Always a Plus
Maintaining the floors is important, mainly if you want to ensure their longevity. With the right type of paint, it is possible to make them last longer. However, maintenance plays an important role here.
And the good news is that epoxy floor paint is easy to maintain, unlike concrete flooring. Since the surface of epoxy flooring is shiny, that means it's easy to mop and sweep in order to maintain a clean and resilient surface. It doesn't matter if you use a vacuum cleaner, a mop, or a broom because epoxy floor coating works well with all of them.
It's important to make your office space clean, comfortable, and resistant to harmful chemicals and other influences. This is why opting for epoxy floor paint will make your flooring clean, resistant, and easy to take care of.