Aspen trees are known for their shimmering foliage, especially during the summer. They are also known for the habitat they provide a variety of wildlife, including migratory birds, the black bear, hare, elk, and other smaller animals.
Despite all these benefits, aspen trees, like any other trees, are susceptible to various problems. One of the problems aspen trees have is brown leaves. Having an expert like tree service Washington DC can help you deal with this problem.
But, if you do want to find out why your Aspen tree leaves are turning brown, here are several reasons.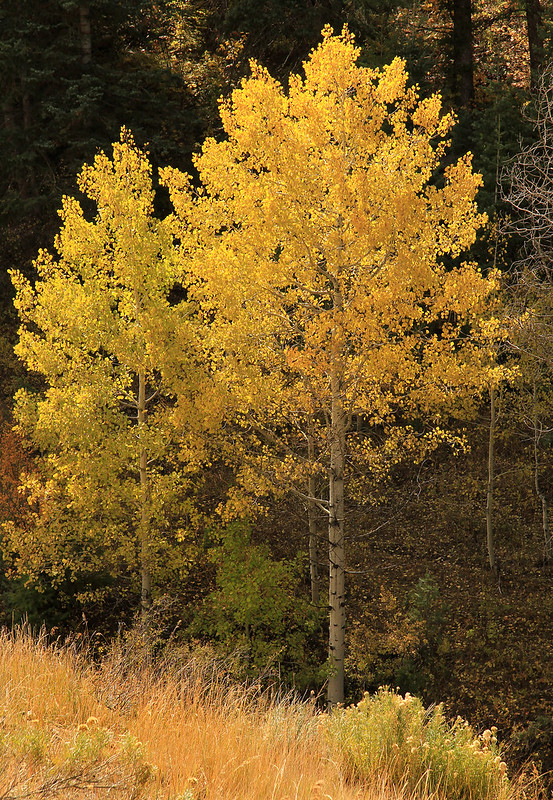 Leaf Scorch
The most common reason why your aspen trees have brown leaves is perhaps because of leaf scorch. Leaf scorch occurs when a shrub or tree is incapable of taking up sufficient water to meet its needs during summer.
It's important to note that this condition has no cure, even if you add additional moisture to the soil. Therefore, don't drown your trees with too much water in an attempt to reverse leaf scorch.
Fungi
Another reason your aspen tree leaves are turning brown might be due to fungi. There are four varieties of fungi that can cause leaves spots on your trees. These fungi are:
Marssonina: This fungus can be identified by the dark brown flecks that are accompanied by yellow halos. Mature spots on aspen trees characteristically have white-like centers. However, severely infected aspen leaves often have dark brown spots fused to their white center.
Melampsora: This fungus is recognized by the small yellow-orange spots it produces on aspen lower leaf surfaces. While these fungi may be pretty common, they can cause severe problems to your tree.
Ciborinia: This fungus is also commonly referred to as an ink spot. It appears on aspen leaves as tan to brown spots on the upper leaf sections. It's also quite prevalent during the early summer and late spring.
Venturia: The least common type of fungi that affects aspen tree leaves is Venturia. This fungus is identified by the black to brown irregularly shaped spots it presents on leaves during the early spring.
Because of this fungus, leaves eventually end up becoming distorted and dry. Unfortunately, it also spreads to the aspen's new shoots, which curls and blackens them.
By managing the fungi or preventing them from occurring, you protect your trees and keep the leaves healthy.
---
Read Also:
---
Insects
Like any other tree, aspen trees also have insect problems. Several insects can cause damage to aspen trees, especially their leaves. Some of the common insects that often attack aspen trees are:
Aphids: These insects excrete a sticky substance known as honeydew, which results in a black sooty mold. This black mold ends up covering the leaves and anything beneath the tree.
Spider Mites: The damage that spider mites cause to aspen trees can sometimes be mistaken for fungal leaf disease.
Oystershell Scale: These pests have a similar appearance to tiny black dots, and they often damage the tree's trunk.
Poplar Borer: This beetle damages the aspen's bark by drilling holes. Sometimes the holes will leak aspen sap, which is a brown resin down the trunk.
By controlling pests, you ensure that the tree, leaves, bark, branches, and twigs remain healthy.
How to Treat These Problems
Here are several solutions you can use to address the problems discussed above
Leaf Scorch
While there may not be a permanent solution to leaf scorch, there are prevention methods you can use. These prevention methods ensure that the tree has sufficient water during harsh summer conditions.
For example, one prevention method you can use is proper watering during the winter. In addition, ensure that you give the tree a good and deep soaking every once a month whenever there's no snow cover.
However, ensure that the watering is infrequent, as you do want the tree to sustain itself during the dry seasons.
Fungi
The best way to treat fungi is by removing the infected twigs, leaves, and branches before they infect the other parts of the tree. You can also rake up the fallen leaves, especially if they have fungal spores.
Another standard method of treatment is using fungicides. However, fungicides can only prevent the occurrence of a new infection and not cure one.
Insect and Pests
For pests and insects, you can spray insecticide. The treatment will help reduce the insect populations.
The help of a professional arborist will go a long way in ensuring that you protect your aspen trees from having brown leaves.