There are lots of people who dedicate a huge amount of time, effort, and money when it comes to perfecting the interior of their homes.
Some people who want the ideal home even have their own custom property built by professionals such as excelbuilders.com to ensure they get the perfect property for their needs.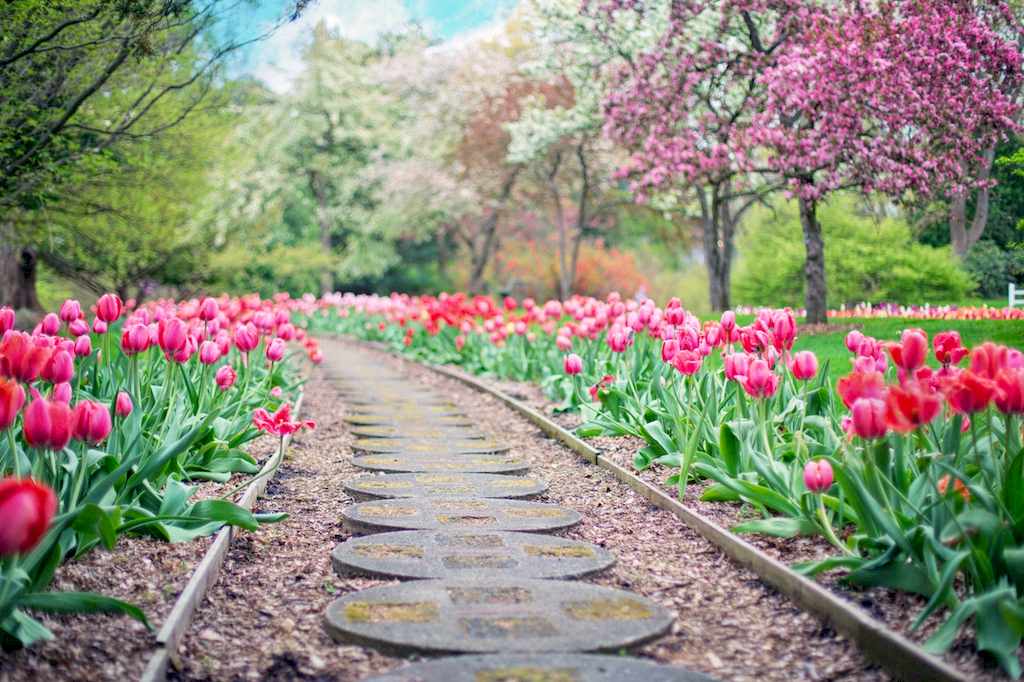 However, there are many people that fail to put as much effort into their garden area as they do into their home's interior.
This is a real shame, as your garden is effectively your own personal outdoor haven;  it's a great place to relax as well as to entertain.
If you have children, the garden can prove even more invaluable because you can create a magical outdoor space for them by transforming it into an enchanted themed garden with a few simple steps.
Some of the Steps to Follow
You will be amazed at how simple it can be to create an enchanted garden where your kids can enjoy getting fresh air, and where you can relax and entertain in magical surroundings.
Some tips to help include:
Use Solar Lighting
According to Clean Energy Projectnv — Solar lighting is ideal for gardens, as it means you don't have to worry about wiring, and you don't have to worry about your energy costs shooting up.
In addition to being eco-friendly, these lights can also add a wonderful magical touch and will light up your garden beautifully as dusk falls.
There are many different designs and colors to choose from, so you can find the ideal ones to suit your enchanted garden theme.
Purchase the Right Furniture
One thing that can really add to the enchanting appearance of your garden area is the furniture you choose. Some people choose Rattan style furniture or even metal garden furniture.
However, to add a real enchanted look and feel to your garden, it is well worth looking at either carved outdoor furniture such as benches or even stone tables and chairs.
Plant Colorful Flowers
Using a wide variety of vibrant, bold colors will really add a magical touch to your garden, so don't be afraid to experiment by putting different colors next to one another.
The more colors you have, the better it will be for your enchanted garden, so be daring and add some real vibrancy to your outdoor area with the right flowers.
Add Solar Water Features
Another thing that will add a magical finish to your garden is water features, and again, you can opt for solar ones that will reduce energy usage.
You can select from many different designs, types, and sizes to suit your needs and your budget, and these will add a relaxing ambiance as well as an enchanting feel to your garden.
A Great Place for the Whole Family
By using these ideas to transform your garden into a magical outdoor space, you can look forward to an area that is perfect for the whole family.
Adults can enjoy relaxing and taking in the gorgeous surroundings, while the children will be thrilled to have their very own magical outdoor haven to escape to.