King-size beds are regal beds that are not only larger than traditional double or queen beds but also provide unmatched comfort, inviting you to sprawl out and relax.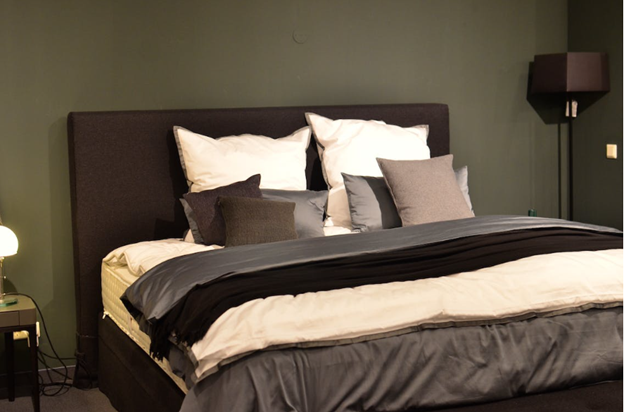 Perfect for couples seeking ample space to stretch out without feeling crowded, king beds also serve as a smart space-saving solution for larger bedrooms. With their stylish frames and cozy mattress options, king beds stand as the ultimate addition to any bedroom sanctuary.
Variety of King Bed Types
Venture into the world of king beds, where a burst of choices awaits, each offering unique benefits and features. When selecting a king bed, understanding the differences among various mattress types is crucial. Here, we explore three popular types of king beds: innerspring, memory foam, and hybrid mattresses.
Embrace the classic allure of innerspring mattresses, boasting a traditional design constructed with metal coils for support and comfort.
The inclusion of cushioning material on top adds extra comfort and minimizes motion transfer between sleeping partners. With their affordability and durability lasting up to 10 years, innerspring mattresses promise value.
Discover the adaptive embrace of memory foam mattresses, contouring to your body's shape for personalized support during slumber.
Known for reducing motion transfer, memory foam mattresses prove ideal for couples, pet owners, or families with children. While they may be pricier, their longevity, lasting up to 15 years with proper care, makes them a worthwhile investment.
Savor the best of both worlds with hybrid mattresses, combining the support of innerspring coils and the comfort of memory foam. These versatile mattresses cater to various sleeping preferences with their diverse design.
---
Read Also:
---
Revel in the Royalty of King Beds: Benefits that Reign Supreme
The allure of king beds extends beyond their regal size, offering an array of benefits that reign supreme:
Room for Two
Experience the epitome of sleeping comfort as a king bed provides plenty of room for two sleepers without feeling cramped. The extra space allows both individuals to move freely and stretch out during the night.
Enhanced Comfort
A wider surface than queen beds ensures superior support and cushioning, making king beds particularly beneficial for those with back pain. The extra width allows your spine and joints to rest evenly throughout the night, ensuring a restful sleep.
Style
King beds come in various styles, from modern platform designs to upholstered headboards and traditional sleigh frames. Their versatility ensures you can find the perfect match to complement your bedroom's aesthetic.
Size Considerations: Majestic Fit for Your Royal Bed
As you embark on the quest for the perfect king bed, size considerations hold paramount importance. Measure your bedroom space meticulously to ensure a comfortable fit and prevent any furniture damage due to improper sizing.
King beds typically require at least 8 feet of walking space around them and should be placed against walls or other large furniture pieces to maximize stability.
Additionally, consider the level of mattress support required when selecting a king bed. With a range of mattress options, including medium-firmness upholstery layers, base foam upholstery layers, or high-density memory foam mattresses with individually pocketed coils, choose the ideal combination of cushioning and back support that caters to your needs and preferences.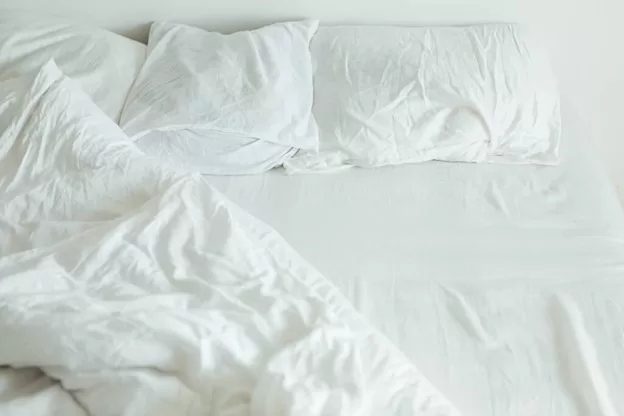 Cost and Maintenance: The Royal Investment
Delve into the royal realm of king beds, but be prepared for the cost and maintenance considerations that come with such majesty. The size of a king bed, measuring 76 inches wide by 80 inches long, commands a higher price tag than smaller bed sizes. Luxurious materials like memory foam or latex mattresses may further escalate the cost due to their premium quality and construction.
Furthermore, it's essential to contemplate long-term maintenance costs to ensure the continued regality of your king bed. While the upfront investment may be higher, the comfort and style advantages, coupled with proper care, promise a lasting and worthwhile experience.
In Conclusion: Reign Over Your Sleep with King Beds
With their luxurious comfort and style, king beds reign as a popular choice, catering to bedrooms of all sizes and shapes. Experience the grandeur of king beds, providing the ultimate sleeping sanctuary for you and your partner.
Whether you seek a cozy master bedroom suite or a grand upgrade from your current bed size, the allure of king beds is undeniable. Step into the realm of regality and savor the majesty of king-size beds.