Flowers have the remarkable ability to infuse life and beauty into any space. They bring vibrant colors, delightful fragrances, and a touch of nature indoors. If you're looking to transform your living space into a floral wonderland, you're in for a treat.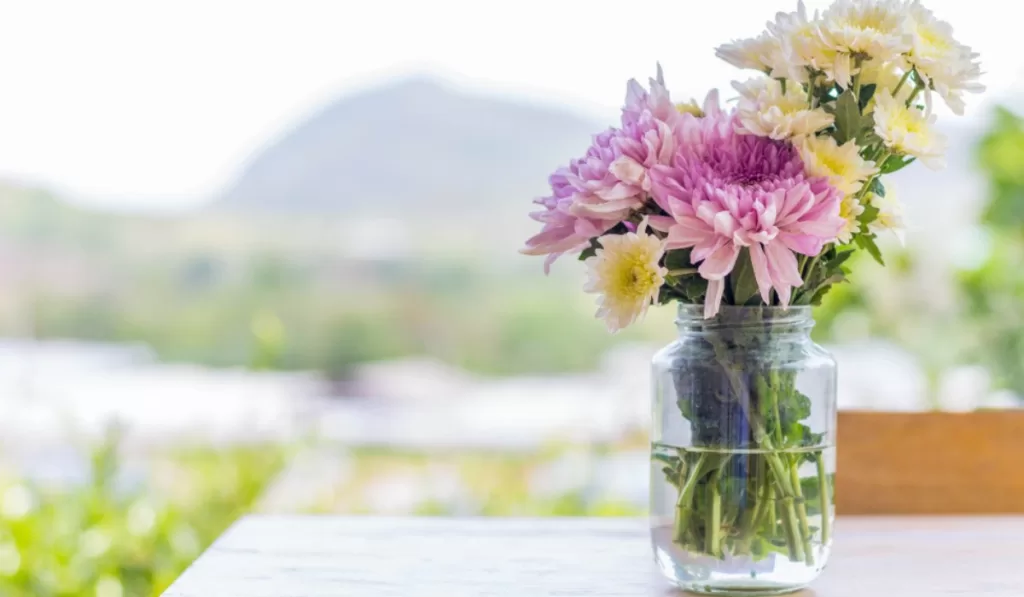 There is a plethora of creative floral decor ideas that will help you breathe new life into your home or workspace. Whether you have a green thumb or not, these suggestions are designed to suit every level of expertise.
The Power of Floral Decor
Flowers have been adorning homes for centuries, symbolizing love, beauty, and renewal. Their versatility makes them an excellent choice for enhancing the aesthetic appeal of any room.
With a little creativity and a keen eye for design, you can harness the power of floral decor to create a space that's not only visually stunning but also emotionally uplifting.
Selecting the Right Flowers
Before you dive into decorating, it's essential to choose the right flowers like Chrysanthemum Flowers for your space. Consider factors such as the room's color scheme, the season, and the occasion.
---
Read Also :
---
For a timeless look, white roses or lilies can bring an air of sophistication to a room. For a burst of color, consider sunflowers or tulips. Opt for seasonal blooms to keep your decor fresh and in harmony with nature.
Creative Floral Arrangements
One of the most exciting aspects of floral decor is the limitless potential for creativity. Here are a few creative floral arrangement ideas to get you started:
Mason Jar Bouquets: Fill mason jars with wildflowers or a mix of colorful blooms. Tie a ribbon around the jar for an added touch of charm. These rustic bouquets work beautifully on dining tables, windowsills, or as centerpieces for special occasions.
Hanging Gardens: Create a captivating display by hanging small vases with single stems from a decorative branch or rod. This artistic approach adds an element of surprise and sophistication to your space.
Floating Blooms: For a minimalist, zen-like atmosphere, place floating blossoms in a shallow bowl of water. This arrangement is perfect for creating a soothing ambiance in your living room or bathroom.
Floral Wreaths: Decorate your doors or walls with stunning floral wreaths. Choose flowers that dry well, such as lavender or eucalyptus, for long-lasting beauty.
Flowers in Unexpected Places
Take your floral decor to the next level by placing flowers in unexpected spots. Here are a few ideas:
Bathroom Blooms: Elevate your morning routine by adding small vases of fresh flowers to your bathroom countertop. The burst of color and fragrance will make your bathroom a more inviting space.
Kitchen Centerpiece: Create a focal point in your kitchen by displaying a beautiful bouquet on your dining table or island. This not only adds a touch of elegance but also serves as a practical reminder to appreciate the simple pleasures of life.
Workspace Delight: Make your home office or workspace a more inspiring place by introducing a potted plant or a vase of fresh flowers. The greenery will boost productivity and creativity.
Conclusion
Incorporating flowers like Chrysanthemum Flowers into your decor is a delightful way to transform any space. Whether you're aiming for a cozy, rustic look or a chic and modern style, floral decor offers endless possibilities.
With the right flower selection and a dash of creativity, you can create an atmosphere that radiates beauty and positive energy.
So, it's time to embrace and infuse your space with the natural elegance of flowers and watch your home or office bloom with creativity and charm.