The number of times you get to open and close your garage door in a year is a lot. However, checking and analyzing if it requires any repair is the last thing we mostly get to do.
You need to know that waiting to repair or replace an overhead door after a serious problem occurs is not the best option as it will cost you a lot.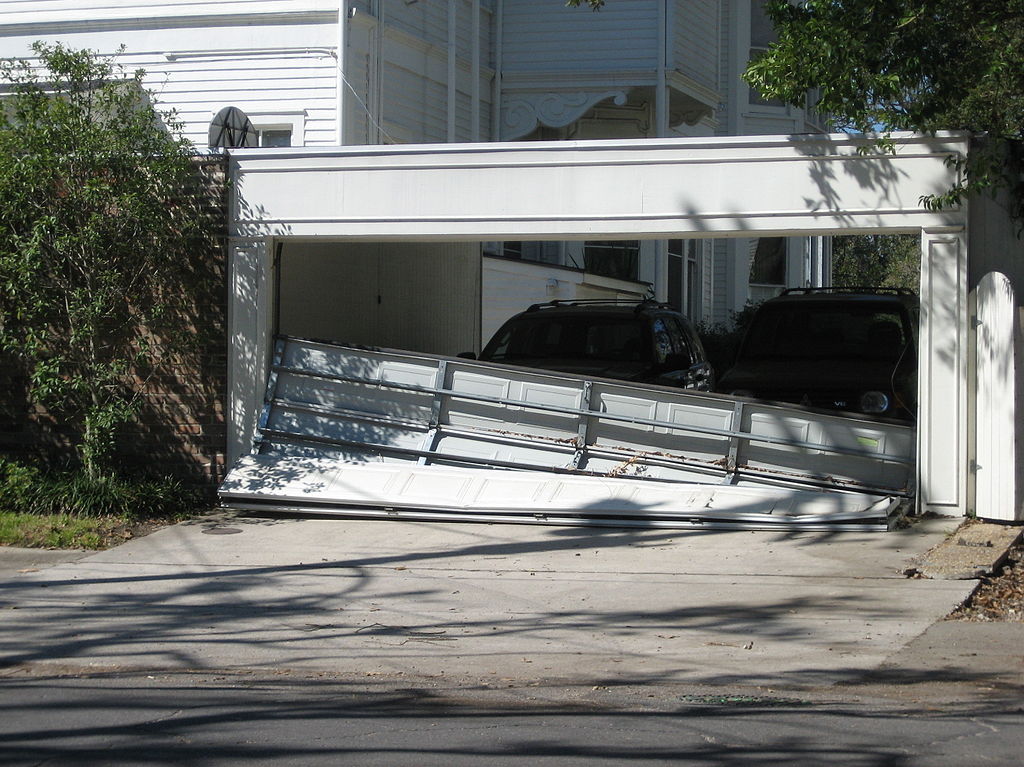 Are you trying to save yourself from hefty repair costs down the line? If so, you need to regularly check your garage door and have it professionally repaired.
You might be wondering which signs to look for on your garage door. No worries, read on to check on the signs that you need a garage door repair.
Slow Response Time
Have you ever thought of the time your garage takes to open or close? If not, it is time to start observing the response time, as it should not take more than a few seconds to open or close the door once you press the opener.
When you realize your garage door takes more time to open or close, you need to inspect the garage door springs thoroughly.
Ensure you lubricate the rollers, tracks, and hinges with a professional garage door lubricant so that they can open smoothly.
However, when you realize the response time is still slow, you will need to hire a professional garage door repair to do a detailed inspection and fix it.
If the garage door takes much time to open or close and is not fixed soon, it might cause significant problems such as refusing to open or close completely.
Having a garage door refusing to close is unsafe, and when you have such a broken garage door, it is best to have it repaired soon.
---
Read Also:
---
It Makes a Lot of Noise
Garage doors make noise while operating, but when the noise becomes excessive, it is evident some garage door parts might require repairs.
You need to be keen and get to know the kind of noise your garage door makes while it is operating well so that it will be easier to know when it needs repair.
If you do not know the kind of noise your garage door makes regularly, you will assume the excessive noise it is also making is expected.
For instance, when you hear popping sounds when opening or closing the garage door, chances are high that some parts are not operating smoothly.
When the springs are also faulty, you will hear a rumbling noise while operating the garage door.
Any unusual noise is a sign your garage door needs to be inspected, and you can do that by checking the railings, hinges, and torsion springs.
Better yet, you need to hire a professional garage door repair as you can be sure they will fix the problem, and you will have your garage door operating as it should without much noise.
Sagging
It is common for garage doors to sag, but when the sagging exceeds, they might lose balance and have issues when you open or close them.
Your safety and that of your family should be a top priority. When you notice your garage door sagging, it is best to hire a professional garage door repair.
You need to know when the garage door sags excessively, it is easy for it to fall, and you can get hurt.
How do you know if the garage door is sagging more than usual? The best way is to check the balance of your garage door frequently.
You need to try to open your garage door manually halfway and see if it will remain in the same position or if it will rise or fall.
If your garage door does not remain in the same position and tends to either fall or rise, it is evident that it is sagging and requires repairing.
You also need to know when you have a sagging garage door, it becomes an open gate for pests that could cause harm to you and your property.
Just like our homes require regular inspections and repairs, so do garage doors. You need to know if your garage door shows any of the signs above; you need to ensure it is repaired soon by a professional garage door repair company to avoid home injuries and extra maintenance costs in the future.