Pressure washing is one of the modern ways of preparing or maintaining a space for better livelihood or enhanced working experience in the case of office space.
Whether you're moving or moving out or just want to make your space shinier and are considering pressure washing.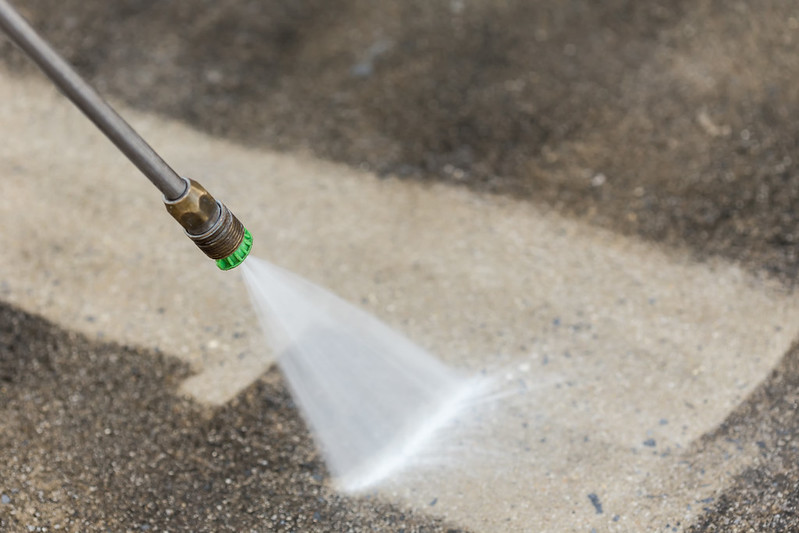 I have provided this helpful list of the things you should never pressure wash whether in an office or a residential home.
Before we get started, I recommend these guys for both your residential and commercial pressure washing services.
Air Conditioner
this is not just because introducing water to an electrical appliance exposes you to shock risks but the intense pressure from the jets of water of a pressure washer can damage the fins and the air duct of your AC.
Wood with Stain Finishing
No matter how much your wood painter hyped that stained wood, you must never allow your stained furniture or any other stained wooden structure to be pressure-washed if you don't want to spend another money re-staining.
---
Read Also:
---
Outdoor Lighting Features/Elements
your patios and other outdoor structures built for lighting can't withstand as much pressure as your deck.
They may survive in the rain but hardly under those powerful waterjets. Even if you must pressure-wash them, make sure the pressure setting on your pressure washer machine is cranked to the lower level.
This may make your washing less effective but at least you're not damaging anything and can always do the remaining job the Cinderella way.
Gutters
Okay, truth be told, pressure-washing those gutters is the way to go when you want the best result faster without stressing out.
But, it's more recommendable to manually remove the debris and molds from your gutter and then washing with a scrubbing brush, gently.
But if at all you must pressure-wash, use less water pressure.
Asphalt Shingles
the first thing you should know is, using a pressure washer on an elevated surface is dangerous.
The powerful recoil proceeding the toggle of the pressure washer trigger can knock you off if you're not well-balanced.
With that said, pressure-washing a roof with asphalt shingles will remove those protective granules from your roof, exposing your home to the elements.
Electrical Meters/Panels
Electrical panels positioned outdoor are more exposed to pests like birds, lizards, and just name it.
And while you might be tempted to pressure-wash those bird droppings off your electrical meter, I suggest scraping with a dry non-metal tool and then towel-wiping.
It's not just about exposing yourself to electrical shocks but the water force from your machine can penetrate existing crevices or cracks, causing further damages.
Your Pets
So, I saved this one for the last. If your doggie or cat is pest-infested, you might already be considering pressure-washing its entire body to knock those blood-sucking pests off of its fur.
Bad news…you'll end up hurting your lovely pet. My recommendation is that you should pressure-wash and disinfect the cat's litter and the surface of other places your cats play around. Complete this by taking your pet to the vet.