Cleaning is a part of our lives; to stay healthy, fit, and to look at our surroundings, beautiful cleaning is an inevitable task.
To stay in a house with a little family first, you need to clean the house, which includes the floor, patio, garden, fence, outside of your house, etc. Then comes the kitchen part where you need to clean the utensils, your food, etc.
After that, you have to wash your dirty clothes that you just dumped in the basket. At last, you have to clean yourself, which means you need to take a fresh bath.
If you clean them manually, it will take a lot of your daily time, and in this busy world, you cannot afford this time. Ultimately you have to depend on a different machine that will make your cleaning job easy.
Different companies have come up with various tools that can be used for various cleaning purposes. For example, to clean your house, a pressure washer will be useful, to clean kitchen utensils a dishwasher is helpful, to wash your clothes there is a washing machine.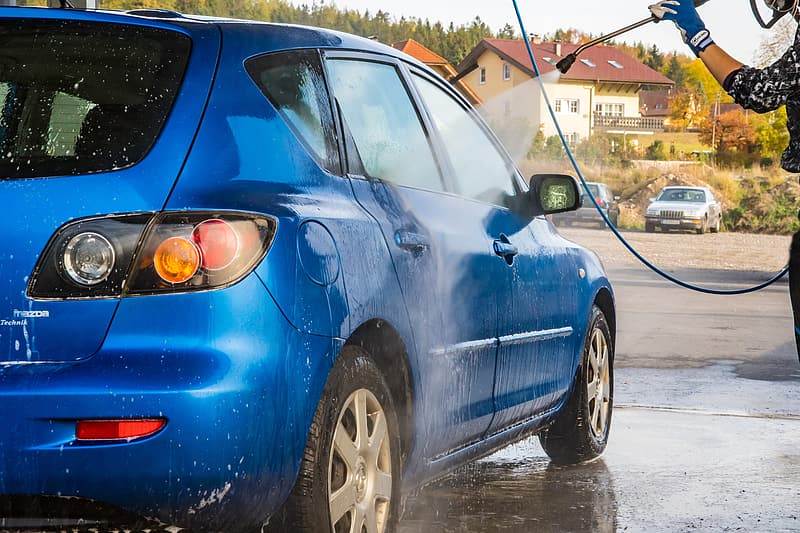 Pressure Washer
A pressure washer pump is a machine that generates high-pressure water, which is used to clean dirt and dust from a surface. With this device, you can easily clean your floor, patio, car, motorcycle, rooftop, outside of your house, and many other things.
Different kinds of pressure washers are available in the market, but for your house, you should buy a residential pressure washer that runs on electricity.
For industrial cleaning, you should go for a high power washing machine. A gas-powered pressure washer is the best solution for commercial or industrial cleaning.
---
Read Also:
---
Dishwasher
The dishwasher is another device where it heats the water and washes all your plates, pans, and dishes with it. You just have to put all the dirty utensils in the machine, connect it with the electricity and water supply and wait.
Within a short period of time, all your dishes will be adequately cleaned by that hot water and detergent. You have to keep in mind that all the stuff you cannot put in this machine as the hot water and detergent might harm them.
Washing Machine
The washing machine is another excellent device that cleans your clothes without taking much of your physical effort. Put some water in the machine, put detergent, and your clothes.
The device will automatically wash your dirty clothes, and after drying, it makes them ready for using the next day.
This machine runs on electricity, which is easily available in your house. If you connect the hose with a water supply, you will get relief from much of your work.
There are many different machines you will get that will help you in cleaning much other stuff. To live in this modern world, you also have to be modern; you have to leave your old style of cleaning and use technology.
Various machines will not only make your cleaning task effective they will also make it faster. If you are worried about their price, you must know that the companies have reduced the prices of these machines drastically. Being an ordinary person, you can easily buy them.