Why are guitars so cool? Even before they're old enough to play them, kids will air guitar along to songs on the radio, or grab their tennis racket and run around the room throwing rock shapes like they're Angus Young.
There are tens of millions of guitarists worldwide, and who knows how many actual guitars (I have seven myself, for now!)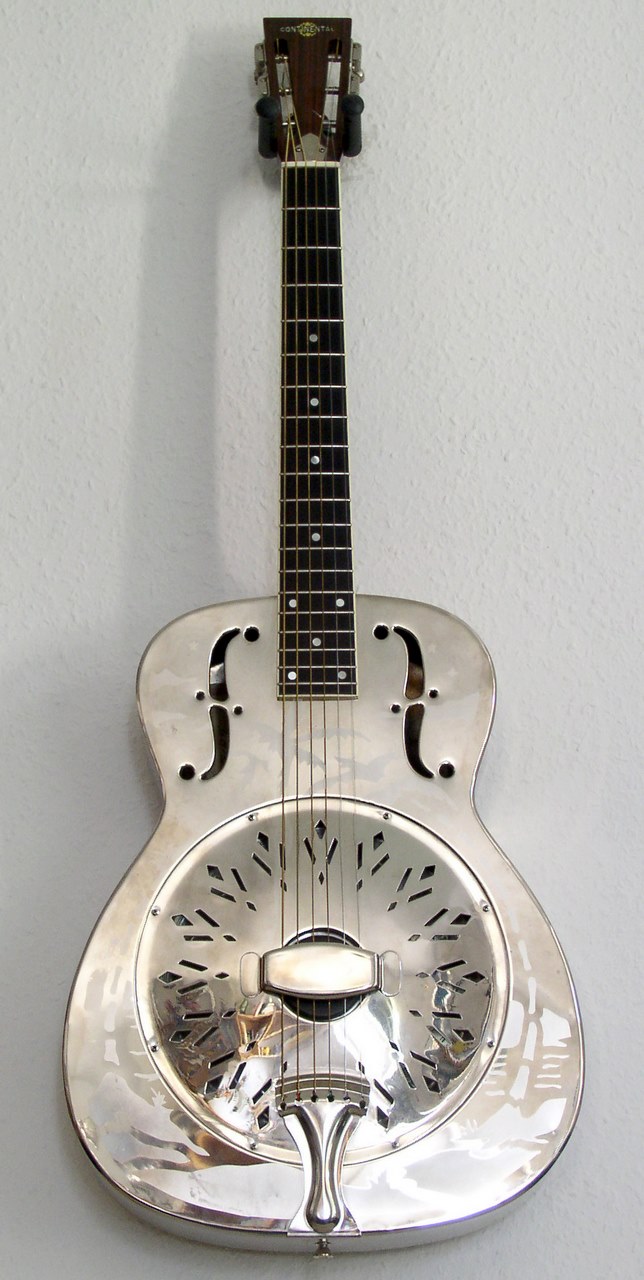 That said, guitars don't have to just be functional (as much fun as they are to play) – you can also use them for decoration.
If you have guitars that you use regularly, you can keep them on a stand or hanging from the wall to make an impression on your visitors.
On the other hand, if yours isn't a musical house, you can go to a second-hand store and pick up a good looking acoustic guitar purely for decoration for under $100, and then it's simply a case of cleaning up the guitar to look like a showpiece for your house.
Whatever you decide, here are your top five options for using a guitar for decoration.
Leave It on the Furniture
It's been a long time since I was in college, but back then, every student house had a guitar hanging around on the couch or one of the armchairs.
Leaving a guitar out on the furniture gives your house a cool bohemian vibe, and if that's already the style of your room, it gives it an added level of credibility.
That said, if your house has a couple of small kids running around – the kind to grab and pull anything they can get their hands on – you might want to stay away from this one.
Either way, my suggestion for a guitar to sit on furniture would be a relatively inexpensive one – you don't want to leave a $3500 Gibson Les Paul where someone can accidentally sit on it, or worse knock it face-first onto the ground.
Use A Single Guitar Stand
This is a good option for houses with a decent amount of empty floor space but without kids and dogs.
Guitar stands are pretty inexpensive these days, in fact, you can get a basic stand on Amazon for under $10 that will hide behind your guitar, leaving the instrument as the shining star.
Another advantage of this one is you can easily use it to style a certain corner of your room. Just put the guitar on the stand next to a piano, and you have a music corner.
Put it next to a bookshelf and you have a creative corner.
Finally, another advantage is you can easily move the guitar from room to room if you so with. This is without question the most adaptable option on our list.
---
Read Also:
---
Set Up A Guitar Rack
This one is for the collectors! If you have a whole bunch of instruments and you want to make your room look like a full-on music room, a guitar rack is a way to go.
Also referred to as a "guitar boat", a cheap rack can be bought on Amazon for $40 up and sits against your wall to give you easy access to your instruments.
This again is a favorite for larger rooms with space to fit a whole bunch of guitars together along a wall, maybe alongside a piano – but certainly not in sunlight, as that will put your guitars in and out of tune all day long.
As with our other easily accessible options, be mindful of doing this in a home with kids, as they will be drawn to all of the musical instruments on display, and guaranteed they will pull them out of the rack to play with – and probably drop them when they're done.
Mount-It to the Wall
Moving guitars from the floor to the wall is a no-brainer for anyone with kids or large lumbering pets.
This is also a great option if you lack floor space, as most everyone can find a few square feet on the wall to hang a guitar, and it lets them sit at arguably their most attractive angle.
There are a ton of options out there for wall mounts, from simple wooden ones that gently hold our guitar by the head to fun monster hand-shaped mounts and even mounts that will allow you to have the guitar sit horizontally instead of vertically.
One word of caution when hanging a guitar, make sure you drill your wall hanger into a stud on the wall.
Drywall alone will not hold the weight of a guitar, no matter how much people tell you their drywall studs can handle.
Guitar shops are littered with instruments that look like they were used to dig holes due to owners thinking their  50c Home Depot drywall anchors could keep them secure.
Put It in a Display Case
For the most upscale houses, there is a display case. This is what you do with an instrument that's worth a lot of money, or so beautiful it needs to be essentially framed.
There are a lot of benefits to a display case too beyond looking cool. First, you keep the guitar out of the bands of kids and the paws of pets.
Guitar display cases can also be an interesting backdrop to your vlog, so if you're already a YouTuber you might think of using guitars to add some character to your videos.
Even if your only effort at a social media marketing campaign is to buy YouTube subscribers, creating a better design for your videos can have a great impact on your channel's growth.
Additionally, you can have the case be a temperature/moisture controlled environment, especially helpful for people who live in hot humid climates – acoustic guitars, in particular, can get dried out and lose their mojo fast.
Finally, with the right-sized case, you can go one step further, surrounding the guitar with other music memorabilia, such as CDs, concert tickets, even posters. The world is your oyster.
Conclusion
Each of the above options has a certain vibe and works best for a certain household (you don't want to put a guitar on a stand when you have a house full of dogs and toddlers!).
Once you figure out what's best for you, you're ready to show off your pride and joy (or your new piece of guitar-as-accessory), and if you're a guitarist yourself, you have the added benefit of always having a guitar at hand to play once inspiration strikes.
Good luck!