When you spot unwanted puffs of black fuzz taking up residence in your home, it can be a worrisome sight. Though small amounts likely won't result in sickness, appropriately ridding the mold and preventing a future infestation is key to maintaining a healthy living space.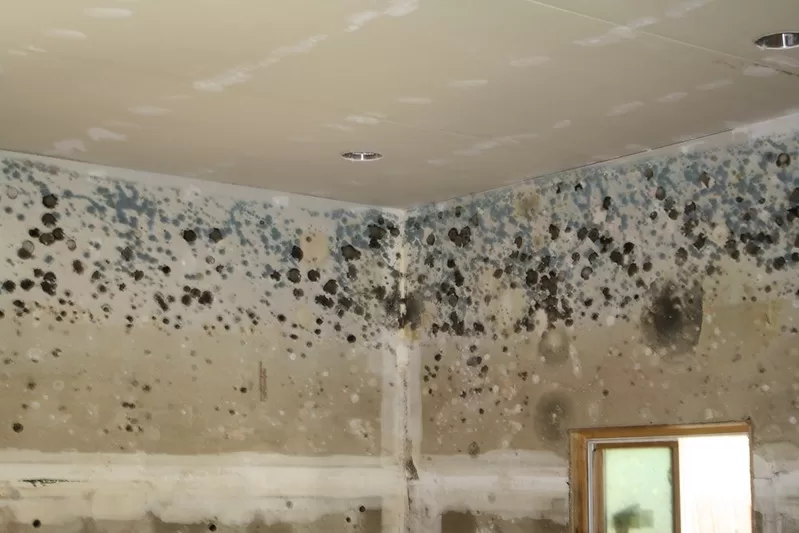 Don't let mold start small and ruin your home. Taking action against a minor spot can prevent disaster if left unchecked, such as ruining beloved valuables or even causing an allergic reaction.
Mold growing in your home is often a sign that something has gone awry but with the right information, it's possible to remove this unwelcome guest. Keeping rooms dry and cool can help prevent mold growth.
However, if you find yourself dealing with an infestation anyway there are steps to take. Here's all you need to know about getting rid of pesky household mold once and for all. According to moldandenvironmental.com, home mold testing kits may not always give accurate results. So, you should always call professionals for help in case of any signs of mold on your property.
What Are the Best Products to Remove Mold?
Our Cleaning Lab proudly presents their top-choice options for tackling any and all moldy messes: the trusty Chlorine bleach, CLR Bath and Kitchen Cleaner's reliable strength, Clorox Tilex Mold & Mildew Remover to break down tough deposits, or Concrobium's advanced formula with its powerful Mold Control Spray.
What Are Some Ways to Remove Mold Without Using Harsh Chemicals?
When it comes to removing mold naturally, there are solutions available. From lemon juice and vinegar to hydrogen peroxide or baking soda-based mixtures you can find something that works for your needs. Just remember though: these natural remedies might take a bit more effort than bleach; however, they won't leave any unsightly stains behind.
1.  Hydrogen Peroxide
Easily banish mold and other pesky blemishes with a simple spray bottle solution! Just mix 3% hydrogen peroxide into the bottle, spritz it onto affected areas, wait 10 minutes for maximum effectiveness then scrub away those stubborn stains.
2.  Vinegar
Put full-strength vinegar into a spray bottle, and give your moldy surface the treatment it needs. Leave on for an hour to really get those spores out of there, then simply wipe away with water no scrubbing required. Give that area enough time to dry fully before you assess the results.
---
Read Also:
---
How To Remove Mold From Shower Tile and Grout?
Protecting your shower tile and grout is essential for a healthy home. Unfortunately, warm and wet conditions can provide the perfect environment for encouraging mold growth. Fortunately, though, small areas of this unsightly nuisance can be easily eliminated with one of our recommended grout cleaners or bleach and water solutions.
Spray the Grout, Let the Formula Penetrate, And Rinse
Clorox Tilex Mold and Mildew Remover spray delivers a powerful punch of cleaning power without the need for scrubbing. In our tests, it eradicated 99.9% of mold and mildew germs in just five minutes- guaranteed to leave your surfaces sparkling clean.
How To Get Rid of Mold on Shower Curtains and Liners?
If your Shower Curtain or Liner Is Made of Plastic
Get rid of pesky mold and mildew with a few sprays of Clorox Tilex Mold and Mildew Remover. Safe for plastic shower curtains or liners, this remover works wonders by simply spraying on the affected area, and waiting until stains disappear before rinsing off.
Washing your Plastic Liner in The Washing Machine
Keep your showers or bathtub sparkling clean by using a simple yet effective cleaning solution. Throw the plastic liner in your washing machine on the delicate cycle with warm water, laundry detergent, and bleach. For fabric curtains, always follow care instructions for best results when setting to wash at its highest temperature.
How To Eliminate Mold from Walls and Ceilings?
A proactive approach to dealing with mold is best. If your surface material is highly porous, such as a ceiling tile, then replacing it becomes necessary for prevention and safety. But if small areas of contamination are present on walls or ceilings made out of sheetrock/plaster acting fast can stop the spread and further prevent damage from occurring.
Clean the Surface
Keep the surface sparkling clean and free from germs with a simple yet effective cleaning method- detergent, water, and your tool of choice. Give it time to dry completely for the best results.
Make a Bleach and Water Solution to Use as a Disinfectant
For optimum results, you can make a powerful cleaning solution by mixing ¾ cup of chlorine bleach with one gallon of warm water. Donning your rubber gloves, apply the mixture onto those pesky stains with either a sponge or brush then let it sit for five minutes before scrubbing away and rinsing off completely.
How To Get Mold Out of Fabric?
Put a stop to mold growth on damp fabric items with this easy-to-follow guide: towels, gym clothes, and other forgotten bags can quickly become havens for mildew if they're left unattended. With the right steps, you'll be able to prevent further build-up and keep these materials fresh.
Take the Item Outside
To keep unwanted mold spores from entering your home, take the item outside and give it a thorough cleaning with a brush. This will ensure that any remaining residue is eliminated before bringing the item back in.
If the Clothing Is Machine-Washable
Follow the care instructions to ensure the best results; the machine washes your fabric in warm water with liquid detergent and either chlorine or non-chlorine bleach, whichever is specified. For optimal cleanliness be sure to select the hottest temperature setting possible.
To keep your fabric looking fresh and free of mold, hand washing or dry cleaning is the best method. Don't forget to avoid machine washability for maximum cleanliness. We don't recommend removing the mold yourself, as professionals like Mold Testers 954 know better about removing it as per circumstances. For example, if your house has any black mold presence and you are trying to remove it yourself, it can be very dangerous.