It takes more than a green thumb to keep a lawn and flowerbeds looking healthy and beautiful. Lawn and flowerbed upkeep entails frequently removing weeds and incorporating plants that thrive in the area from retailers like this.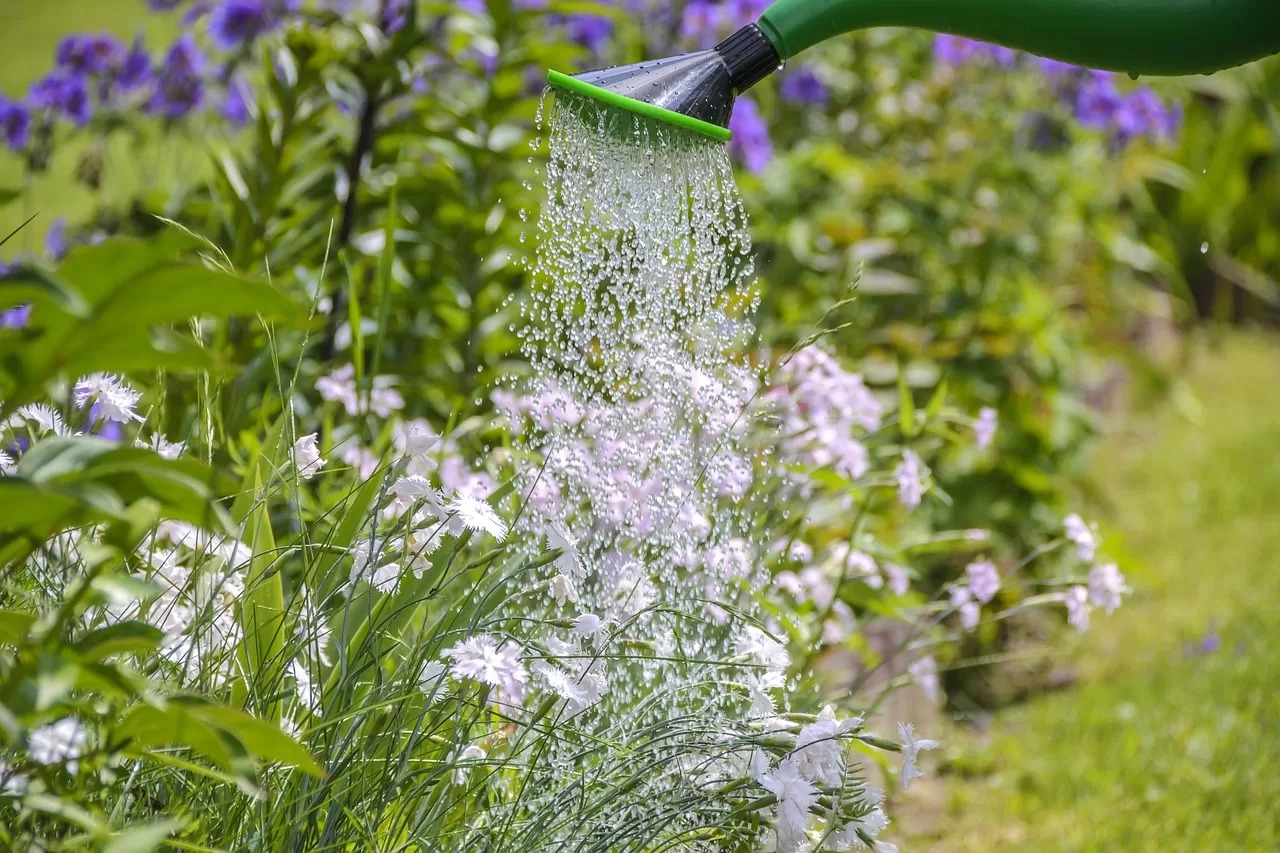 The vitality of your plants, however, also depends on your familiarity with various irrigating methods. Knowing how to water your plants properly can turn your outdoor space into a verdant haven.
The Importance of Sufficient Watering
Plants rely on water for survival since it stimulates growth and maintains their vitality. Root rot, disease outbreaks, and development retardation are only some of the adverse outcomes of over- or under-watering.
Understanding the necessity of regular watering will allow you to give your grass and flowerbeds the care they need to flourish.
---
Read Also:
---
Lawn Watering Techniques
Establishing a Watering Schedule
Consistency is vital when it comes to maintaining a healthy lawn. Instead of frequent, small doses of water, opt for deep, infrequent watering. This approach encourages the growth of deep roots, enabling your grass to withstand periods of drought better.
The Optimal Time to Water Your Plants
The early morning hours are generally the best time for watering your lawn. It allows the grass blades to dry before evening, reducing the risk of fungal diseases. Avoid watering during the hottest parts of the day when water evaporation is high, leading to wastage.
Choosing The Right Technique
There are various effective methods for lawn irrigation, such as sprinklers, drip irrigation systems, and soaker hoses.
When selecting the most suitable method, consider the size, shape, and specific lawn needs. Ensuring even water distribution is crucial to preventing patchy areas or overwatering.
Flowerbed Watering Techniques
Understanding The Unique Needs of Flowerbeds
Flowerbeds often house a diverse range of plant species, each with its watering requirements. To optimize water usage, group plants with similar needs together. Consider the depth and spread of plant roots when determining the frequency and amount of watering.
Applying Water Correctly
When watering flowerbeds, aim to deliver water deeply into the root zone. Shallow watering can result in weak roots and make plants more susceptible to stress and disease. Apply water slowly and evenly, allowing the soil to absorb it without a runoff.
Selecting The Right Tools
Handheld watering cans, hose sprayers, or drip irrigation systems are practical flowerbed options. Choose tools that control water flow, allowing you to target specific areas and minimize water waste.
Overwatering Indicators
Look for waterlogged soil, a foul odor, yellowing leaves, stunted growth, and mold or fungal growth on the soil surface. These signs suggest that your plants may receive more water than they require.
Underwatering Indicators
Wilting leaves, dry and crumbly soil, leaf curling or discoloration, and reduced plant growth are all signs of an insufficient water supply. If you notice these indicators, adjust your watering routine accordingly.
Final Words
Mastering the art of proper watering techniques is vital for maintaining a healthy lawn and vibrant flowerbeds. Tailor your watering routine to the specific needs of your plants and regularly monitor soil moisture levels.
With some care and attention, you'll be rewarded with a lush and vibrant garden that thrives throughout the seasons.