Let's be honest — most of us have a hard time watering our garden.
Whether we water too much, too little, or just plain wrong, it's easy to destroy what could have been a beautiful garden.
And while we could rely on a professional gardener, sometimes the price is just too high.
However, that's where automatic garden watering systems come in, doing all the hard work for us. But what are automatic garden watering systems, and what are their benefits?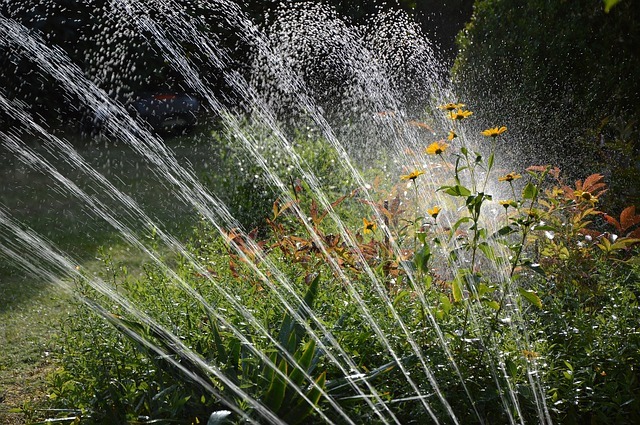 What are Automatic Garden Watering Systems?
An automatic garden watering system is an irrigation system that you can program to your own needs.
From setting up their timer to modifying the quantity of water that they use; automatic garden watering systems are extremely versatile.
The Benefits of Automatic Garden Watering Systems
While automatic garden watering systems offer a variety of advantages over classic irrigation options, some people are still on the fence about them.
The following benefits are just a small taste of what automatic watering systems have to offer.
---
Read Also:
---
Saving Time
Watering by hand is a very tedious process, especially during summer when you will need to water your plants often.
Many homeowners don't have enough time to keep up with this chore, mostly due to work. However, an automatic watering system could handle all the work with ease.
Simply set it up, program its time, and relax knowing that your garden is in good hands.
Saving Water
There's no doubt that water prices have been on a constant rise lately for a variety of reasons.
And while you could pay attention to how much water you use, inevitably, you will waste more than necessary when watering your garden.
Again, automatic garden watering systems come to the rescue, allowing you to set the exact quantity of water to be used.
And, unlike hand watering, automatic systems redirect water exactly where it is needed with little to no splashing.
Not only that, but automatic shut-offs and special meters can keep water usage at a minimum.
Preventing Weeds
As previously mentioned, unlike sprinkler systems, automatic garden watering systems direct water to each plant's roots.
Therefore, surrounding weeds are unable to germinate and will start to wither.
Additionally, since plants are getting the exact amount of water that they need, they will grow much stronger.
As a result, they will cover more ground and prevent the overgrowing of weeds or weak plants.
How to Set Up an Automatic Garden Watering System
First of all, you have to inspect your garden and plan out the automatic garden watering system. As a rule of thumb, long straight plant beds allow for more economical watering.
Parallel beds with few paths between them also maximize the coverage of your system and reduce water consumption.
You should also think about leaving enough space in case you want to expand your garden and watering system.
Before you set up your own system, you will need to purchase a few items, such as the main water line, irrigation lines, an automated timer, water emitters, valves, and filters.
If your gardening water supply is also your drinking water, then you should also invest in a backflow preventer for the sprinklers.
Our advice is to start with a small automatic garden watering system in order to get an idea of what you are dealing with.
You can either get the entire set as a package or buy each item separately, allowing you to scale the system to your garden's size.
Lastly, you will have to put everything together, starting by connecting the timer to your main water line.
Then, you can attach further extensions such as irrigation lines and water emitters.
And remember to check out online guides to maximize your system's potential by using its timer and water consumption tools.
Conclusion
Overall, it's clear that automatic garden watering systems are much better than traditional irrigation systems.
From saving water and time to preventing weeds, automatic systems bring a lot of benefits to our households.
And if you plan to switch to an automatic watering system, there are a lot of products and packages that make the entire process much easier.