In every home improvement blog, you'll always read that sprucing up curb appeal is one of the best ways to increase your house's value.
And that's hundred percent true because statistics suggest that an attractive landscape can up your home's value up to twenty percent.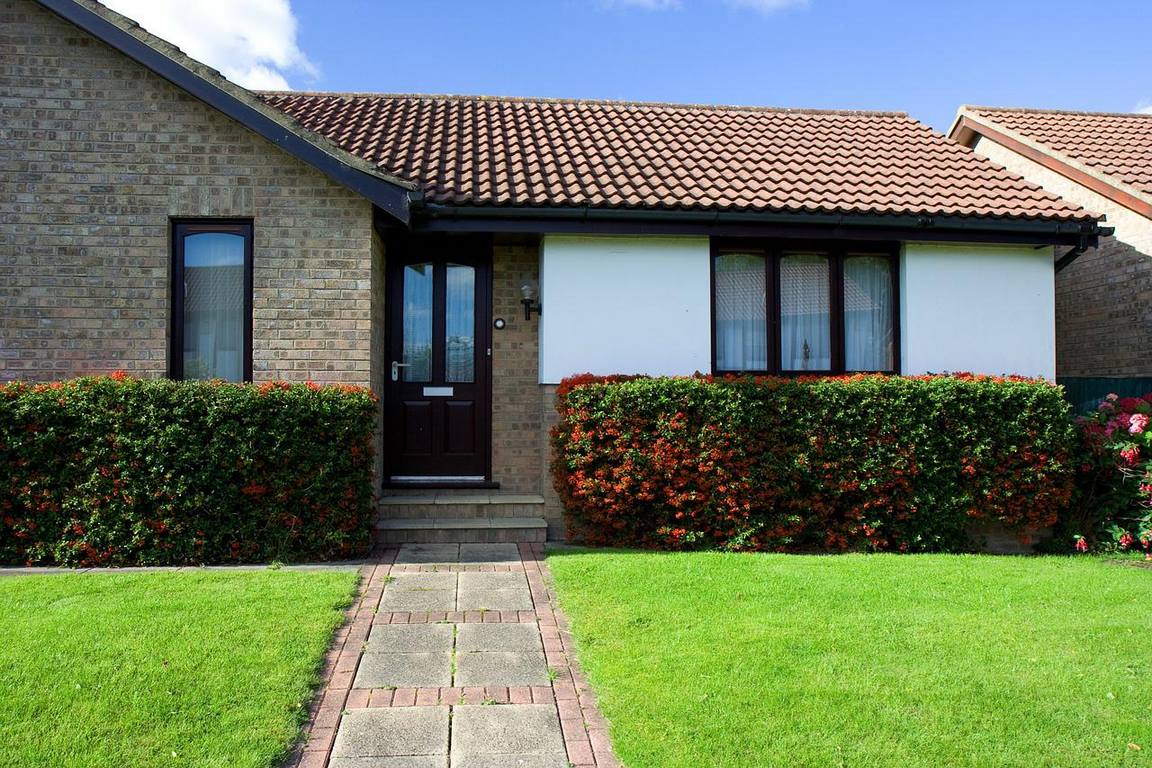 So, if you have a strong desire to boost your house's value to the maximum without investing a fortune, you've come to the right place.
You can put your property on the market for sale at the highest price through the following impressive yet simple landscaping ideas.
1. Up your Game with a Patio or a Deck:
Adding a patio or deck gives between 10 to 20% return on investment, and it is considered one of the best value-added home improvement ideas.
Whether the mercury goes insanely high or the chilly weather takes over, it's always an in-demand outdoor space to spend time with family or take a leisurely break by oneself on a beautifully constructed deck or patio.
You can combine warm contrasts such as natural cane finish furniture with bold-colored accessories or even a concrete fireplace to make it more inviting for chilly evenings. Cover the entire area with lush green plants or let the sunshine in; it is up to you.
Buyers can see the value of a shiny wooden deck or a modern patio in the backyard. However, getting the best price for your property can be tough. Professional help in terms of realty developers and managers such as The Realty Medics can take the load off you. All you have to do is make your property look attractive to buyers.
2. Make your Yard Look Alive:
Your yard isn't supposed to give off the vibes of an 80's haunted house with lifeless plants and weeds covering the entire lawn. Seed your lawn with lush green grass and trees to make it look alive and presentable.
We recommend going for deciduous trees. These give shade in the warm weather, and as they shed leaves, you can enjoy enough sunshine in your backyard in the wintertime. Add one or two mature trees with a few shrubs and place mulch around them for better care.
---
Read Also:
---
3. Match the Landscaping and House's Architecture:
Landscaping isn't all about beautifying your house's front yard. It requires a delicate balance between cosmetic uplift and adding value. The landscape design should add value with carefully selected features to complement the house's architectural style and look.
Overdoing your landscape can backfire, so ensure that whatever you decide to do with your yard should match your house's style. For instance, you can elevate the look of simple architecture with classic landscaping that includes a bed of colorful flowers or well-structured bushes.
What wouldn't go with simple architecture is overly dramatic fountains or gazebos out of a fantastic film. Also, over-the-top fountains that are high maintenance may not appeal to buyers. Your property's look and feel should be consistent and harmonized.
4. Go for a Water Feature:
Even if you are going for simple yet attractive landscaping, water features aren't completely off the table. According to co-owner of Cash Home Buyers NC, Liz Hutz, a water feature increases the market value of your property while creating a positive image in the buyer's mind.
A small feature such as a cluster of urns or overflowing earthenware pots in a corner can add that wow factor to your yard. You can use ceramic vessels or tabletop water features surrounded by aquatic plants for small, aesthetically appealing outdoor spaces.
You can even go for small stone ponds or use household items to create a unique feature that immediately stands out. However, remember not to go for something complicated that requires meticulous care.
5. Don't Forget About the Lighting:
Lighting plays a crucial role in highlighting the changes you want buyers to notice immediately. There's no use in adding all the greenery, modern patios, and stone pathways if there's nothing to help them shine.
We recommend that you highlight your landscape with beautiful yet functional lighting, such as illuminating the walkways or setting up fixtures on the deck or the patio.
Going for LED or solar-powered lighting can be a gamechanger for your landscaping work, especially if placed strategically to evoke a stylish and aesthetically attractive look. According to Beaulieu of Burlington House Buyers, LED lighting draws in potential buyers and increases the property's value by 1 to 3%.
6. Work on the Pathway
The first impression is the last, and a dull withered walkway to reach your home's entrance will not impress anyone. That's right; landscaping isn't simply planting the right trees.
It takes everything into account, including the main walkway or pathway. A walkway with flagstones leading up to your door or pavers interlaid with white gravel in your backyard can add charm. While cobblestones capture the old-world feel, sleek tiles in shades of grey create a contemporary look.
You can go for the traditional stone pathway or add a few surprising elements, such as a winding walkway with small hedges along the sides and suitable light fixtures to give the right accent and light it up at night.
Your hardscaping element can be anything from an intricate flagstone path with Italian cypress trees to recycled pallet wood; the choices are endless.
It depends on the architectural style of your home and what kind of textures and looks you would like to create. It should be well-harmonized, and it should create a welcoming ambiance.
Conclusion
Landscaping offers a lucrative return on investment. Numerous surveys and research suggest that well-planned landscaping can add up to 20% value to your house.
You can go all in and do whatever it takes to up the curb appeal, but not all outdoor additions offer the best ROI.
Therefore, we've brought a foolproof list of the best landscaping ideas to enhance your property's value. So, take up your shovel, and let's get to it!