It is often assumed that renovating and adding a little bit of love to our homes ends up with a huge bill, but this doesn't have to be the case.
If you choose wisely and do your research, then you will find your own cost-effective ways to really make your house a home.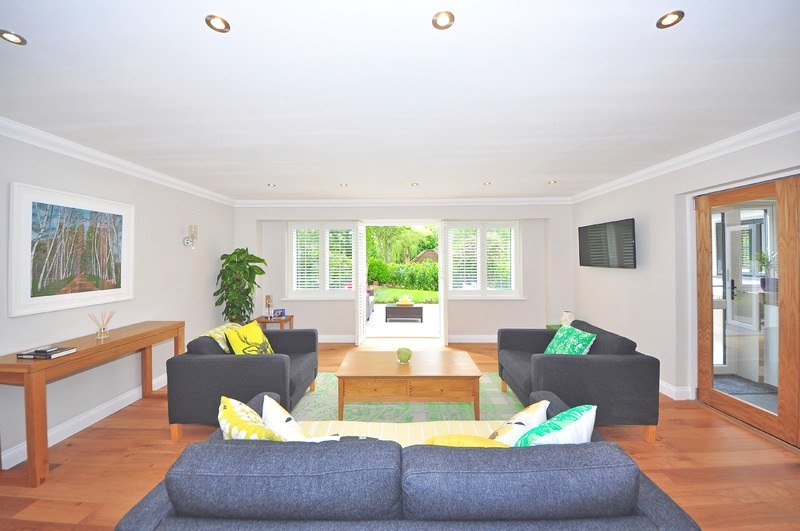 If you are considering refreshing or adding that modern touch to your property on a tight budget, then don't be put off by thinking of hefty overheads.
How to Modernise Your Property on a Budget
There are numerous ways that are affordable and relatively easy that will give any property a new lease of life. Read these top tips to discover how you can transform your home into a gorgeous modern space.
---
Read Also:
---
First Impressions
First impressions really do count. Tatty looking windows or unevenly broken driveways can really date home and put off a potential buyer in an instant. The phrase 'curb appeal' refers to how attractive the exterior of a residential or commercial property is, as though it is viewed from the street. Often people make their mind up in less than 10 minutes whether they like something or not, so creating a beautiful exterior is just as important as what it looks like on the inside.
Research from property website Zoopla, found that the typical decision to buy a home when viewing it in person takes 27 minutes whereas nearly a quarter of homeowners surveyed said they knew the property was right for them in 10 minutes or less.
If your budget lets you it may be worth trying to replace existing windows or repaving the driveway. If that is overstretching yourself too much then opt for some extra shrubs and flowers in your front garden to add instant visual appeal. And if you are considering property investment from companies such as RW Invest, often driveways or parking spaces are one of the most desirable features when looking at a new property, whether you are hoping to buy or rent.
Revamp Certain Rooms
It would become incredibly expensive to revamp every room in your house, and often you will get away with adding a new lick of paint to give a tired room an instant boost. If your budget doesn't stretch to allow for a complete overhaul then focus on the most important rooms in the house, for most, this would be the kitchen and the bathroom. Although these rooms often fall on the pricier side of the rooms that need renovating, this can add both appeal and value to your home, as well as bringing it right into the 21st Century.
Opt for a timeless design that will carry you through for the next 10 or so years and choose a style that will never truly date. You will find that the best kitchens and bathrooms are those that were done years ago, but were built with the future trends in mind. You can't put a date on this type of kitchen or bathroom and classic taste can carry on throughout the years without looking shabby and tired.
The kitchen is referred to by many as the heart of the house, but the price of a brand-new suite can be several thousand pounds. Instead, subtle tweaks can really create a lasting impression. Superficial changes such as replacing cabinet handles and replacing units can make what once looked old fashioned and dated now fresh, clean and modern.
Bathrooms can sometimes fall to the bottom of the renovation list, but this room actually has some of the smallest cosmetic tweaks that can bring your home into the modern day. Dirty fixtures and surfaces are never appealing so try and give tiles a wipe down, your grout a deep clean (try using bleach on a toothbrush) and any shiny surfaces a good old polish. Replacing shower curtains, toilet seats and even bathroom cabinets can create a strong visual impact. Repainting and decluttering can improve your overall aesthetic and it is a great way to truly modernise your home with little outlay costs.