Pocket hole joinery is a convenient and important technique in woodworking. This method has made the work of joining pieces of wood together easy without any complications. So, what is a pocket hole joinery actually?
Well, it means a hole drilled at a certain angle usually 15 or 20 degrees that form a pocket for the screw. That piece is then joined to another workpiece with a self-tapping screw. The technique is somewhat like drilling a toenail but more precise.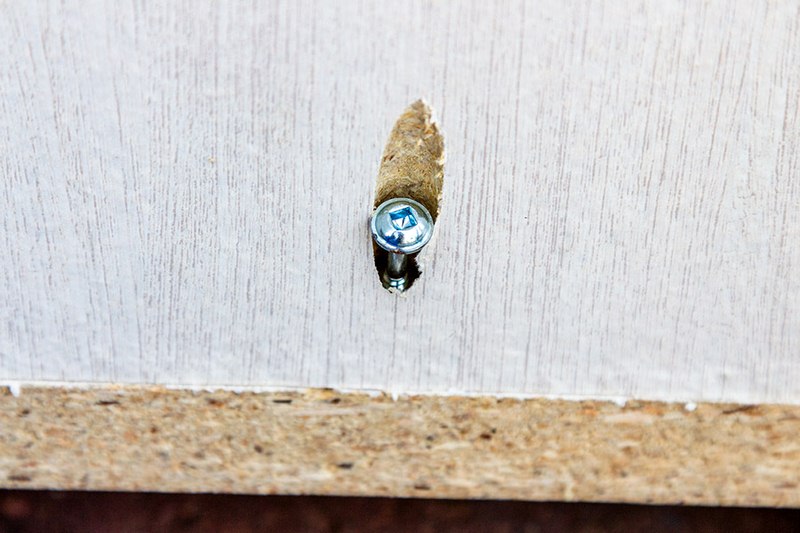 Pocket Hole Joinery Basics for Woodworking
Whether you are a DIY enthusiast or a professional carpenter, making pocket holes perfectly is a necessity.
---
Read Also:
---
How is it Done?
When making pocket holes, the screw should be drilled at such an angle that it goes into the face grain of each board. This position helps the screw to get a better grip and position on the wood pieces.
In order to make perfect pocket holes, it's always better to use a jig that will help to guide a stepped drill into the workpiece. A jig has 3 holes which are set apart from each other so that you can use them to decide how much gap you want between the holes.
You have to match the drill bit guide to match the thickness of the board. With the help of the adjustable collar, set the drill bit. Use a clamp to hold your wood piece securely and drive a hole. Now, align the pieces that have to be joined, clamp them and drive the screws into the pocket holes. Your workpiece is ready.
Once you are done you might find that the pocket holes are still visible which doesn't look appealing at all. Except they were made on the underside of tables or behind cabinets.
So, to give your workpiece some finishing touch, you can plug in the holes with some pre-made wood plugs that are easily available. Just glue them in the hole and sand flush them. If the surface is painted then they won't even be visible.
Now, there are a few basic things that you should know about pocket hole joinery.
Easy and Affordable
This technique is very easy to learn and master. It's not rocket science or filled with lots of technical equipments. You just have to do two things – drill a pocket hole and fit the screw.
The tools required for this kind of work is cheap and affordable and won't burn a hole in your pocket. You will need a good quality jig to work with, pocket screws, clamps and a drill bit. Look at this site for reviews and guides on pocket jigs.
Speed and Precision
Making pocket holes is so easy that it helps to get your work done fast. Along with that they are very precise and give a professional finish to your work.
Uses
Well, pocket holes can be used for partitions, drawers, cabinets, face frames, bookshelves, tables and chairs any many more.
Durable
Pocket joints are strong and can go a long way in giving your wood work a long lifespan. The joints won't come off easily with regular wear and tear. If they are glued then they won't even get loose after absorption of moisture.
Right Equipments
Having a jig will make your job much easier. The most popular Jigs are from Kreg's. They are easy to use and set up. A jig will help you to make your holes at correct angles instead of drilling them in a wrong way and spoiling the lumber.
The screws used are also important. Pocket screws have a wide head that rests on the top of the hole and they have a rigged surface only at the end. The neck of the screw is smooth so that it can easily be screwed into the wood without tearing the piece.
Another equipment that is important is called pocket hole's stepped drill bit. They equipped with a narrow tip which guides the screw. The hole created by the screw can be closed using a wood plugs.
Clamps are also important so that you can hold your workpiece in one place while drilling
So, you see with the proper equipments and a little bit of practice, you can easily master this technique of Pocket hole joinery. You can also watch a few youtube videos and get started. And once you get used to making perfect pocket holes, you will be able to give a professional look to your DIY projects.