Controlling what individuals have permission to use your property is one of the most important aspects of protecting your home or place of work.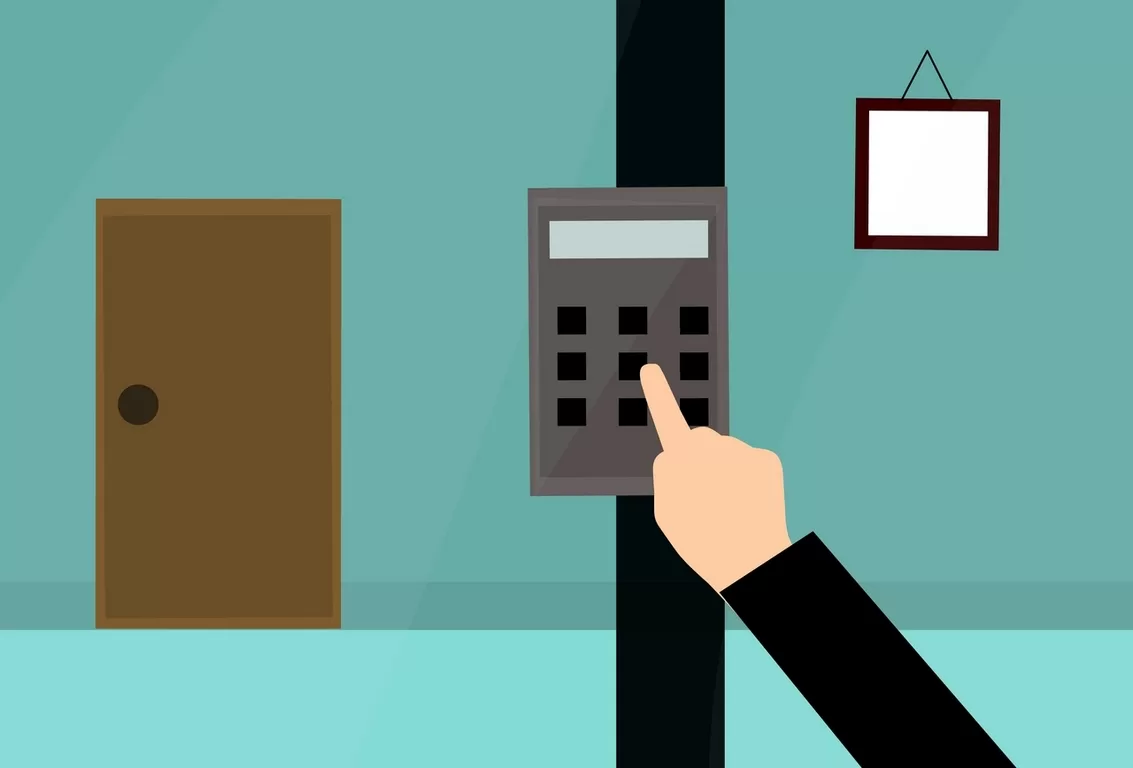 The biggest USP of a good door entry system is how sensitive it is to recognize only the authorized people who can enter.  An efficient method to make sure that only those with authorization are allowed entry is to install a wireless door access control system.
Choosing the best one might be difficult with so many options available. We'll discuss the important things you need to take into account while choosing a wireless door system in this article.
1. Compatibility
Compatibility should be taken into consideration first. Not every door or lock type is compatible with every wireless door system. Make sure the system you're thinking about is compatible with your current door and lock mechanism before making a purchase. To ensure compatibility, you might need to engage an expert to install the system or modify your door.
2. Security Options
A wireless door system's primary objective is to increase security. It's crucial to choose a system with cutting-edge security measures as a result. Biometric identification, including fingerprint or facial recognition, as well as a key card or pin code access, are other elements to take into account. Anti-tampering technology should be included in the system as well to guard against unauthorized access.
3. User-Friendliness
The system should be easy to use even though security should be the top priority. The very last thing you need is for the property to be difficult to access for your authorized staff. Select a system that has simple controls and intuitive functions. Think about if the system will work with your current security system or if a separate app or control panel is needed.
4. Scalability
Your demands for access control may alter as your house or business expands. Selecting a keyless door system that can grow with your demands is crucial. Choose a system that supports various access points and makes it simple to add or remove users. A system that allows for remote access control, enabling management from any location, may also be something you want to think about.
5. Price
The system's overall budget should also be taken into consideration. You don't wish to overpay on safety, yet you also do not need to cut costs either.
Find a system that not only gives the necessary safety features but also falls within your finances. Keep in mind that just because a system is pricey doesn't indicate it's the best option for your requirements.
Constantly take into account the whole cost of possession, which involves installation, maintenance, and going on support, when comparing costs. While certain structures may have greater ongoing expenditures overall but lower initial costs, other systems may have the opposite situation.
6. Installation and Upkeep
The installation process and ongoing maintenance should be taken into account when choosing a wireless door access control system. Other systems can be set up by the user, while some may need professional installation. Similarly to that, different systems may have different maintenance needs. Before making a purchase, be sure you are aware of the installation and maintenance needs.
If you need to modify your door or lock mechanism to ensure compatibility with the system, professional installation may be required. Some wireless door systems, however, are created to be user-installable and simple to set up.
Take into account the regularity of software upgrades and the accessibility of technical support when thinking about maintenance. While others might offer automated updates, some systems might need regular software updates to ensure optimal performance.
7. Dependability and Strength
A wireless door system is an investment that must last over time, so it's critical to pick a dependable model. Select a system with durable, excellent components. Think about the system's resilience to different weather conditions, particularly if you reside in a region with extreme temperatures or high humidity.
Reliability is equally as vital as durability. The system should be able to run constantly without interruption or error. If something goes wrong, make sure you are covered by a system's warranty or guarantee.
8. Integration with other systems
Think about how the wireless door access control system will work with other systems, such as your current security system. Integration can increase security and efficiency. For instance, the system might be able to work with your CCTV cameras, giving you the ability to keep an eye on who enters and leaves your property. By notifying you of any breaches, integration with your alarm system can also help to increase security.
9. Customizability
Last but not least, think about how customizable a wireless door system is. Rather than expecting you to adhere to a fixed framework, the system should be able to adapt to your unique demands. Choose a system with a variety of customization possibilities, such as the capacity to establish various access levels for various users or to design unique access schedules.
Conclusion
A variety of variables, like compatibility, safety features, user-friendliness, scalability, pricing, installation and maintenance, reliability and durability, interaction with rival systems, and customizability, need to be taken into account when choosing the best wireless door access control system. You may discover a system that meets your unique requirements and improves the protection of your property by taking these elements into account.