There is no ultimate pleasure than caring for your plants and maintaining their good health. But, as a famous saying goes, 'Nothing seems more gratifying than coming home to a garden full of gorgeously healthy plants.'
Saying that it is also a fact that no one likes getting their plants ill due to conditions that can be averted with relevant efforts. Be it harsh weather conditions, improper watering, bad-quality seeds, or diseased plants, even a minor mistake on the gardener's part can hamper your otherwise healthy plants.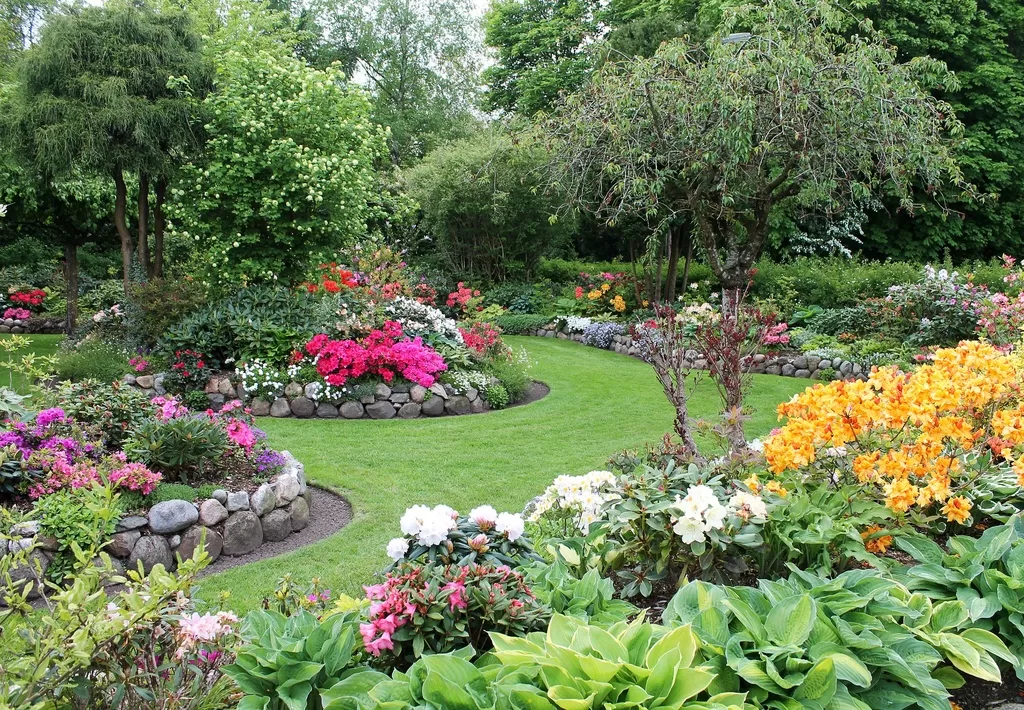 Thus, it is imperative for a gardener to research and make efforts to keep tier landscape plants healthy. Therefore, it is advisable to talk to a professional, research well, and pay attention to important aspects such as creating the perfect soil pH for healthy landscape plants.
Also, since a landscape contains a mixture of bushes, trees, flowers, and grasses, it is imperative to gain knowledge about each variety's water, sun, and light requisites.
Tips to Take Care of Your Landscape Plants and Keeping Them Healthy
Are you also worried about the faltering health of your landscape plants and want to ensure they can sustain any harsh conditions? Here are some tips for lending you a helping hand in this regard.
Examining Plants Before Purchasing Helps
Precaution is always better than care, which also holds true for your landscape plants. Thus, when you are purchasing plants for your garden, try to go for an absolutely healthy plant only. An unhealthy new plant may be the entry point for diseases in your garden and should be avoided at all costs.
If you need to learn what a healthy plant looks like, search online or look in magazines or catalogs. Examine plants with caution and have a look at both their roots and top to look for any sign of illness. It is advisable to ignore plants with insects, rotten stems, or dead tops.
---
Read Also:
---
Maintain the Watering Period of New Landscape Plants
When you have got new landscape plants in your garden, it is imperative to maintain their water quotient. New plants require more water as compared to older ones and thus should be given water every one or two days.
Also, do a daily check of the soil to ensure that it remains moist, and once they are established in the landscape, you can increase the watering gap period. However, if it is raining, it is always advisable to stop watering the plants for that day, as an increased water supply can hamper the plant's growth.
Also, checking the weather conditions can help you determine whether you need to water your plants or not. Remember, you need to dampen your established plants more frequently; plants such as succulents and trees require much less water than flowers and grasses.
Get To Know Your Area Well
When maintaining landscape plants, learning about your location in detail is essential. This would help you get proper knowledge about your area's soil conditions, water levels, weather conditions, and sunlight supply.
It is a known fact that plants that meet their requirements well can thrive well, while in opposite cases, the result may not be desirable. Also, this knowledge helps you decide what plants and trees to grow in your garden.
For example, choose drought-resistant plant varieties such as Purple coneflower or Red hot poker.
On the other hand, if it rains heavily in your area, go for Forget-Me-Not or Japanese Primose.
Frequent Changing in the Environment is Not Good
You need to understand that plants, just like us humans, do not like much change. Thus, it is not a good idea to keep changing their position or locations frequently. The reason is that plants often get accustomed to a particular environment and its conditions, and removing them from their comfort zone can have an adverse effect on the plant's growth.
So, next time you plan to gift them to your friend, do it slowly and give it time to get comfortable in its new home.
Maintaining Seeds Quality is a Must
The base of every project needs to be good, and the same goes for your landscape plants as well. Low-quality seeds would not sprout or grow well, exposing your plants to diseases.
Thus, it is advisable to purchase only good-quality seeds and that too from a reliable source.
Many reputable brands have ventured into the business of providing these supreme-quality seeds to consumers. But, of course, you can always try them, as seeds maintenance can help make or break your garden.
Make Use of Only Completely Compost Waste
Just knowing that compost is good for your plants is not enough. You need to know the right way to make the compost as well. Remember, not everything in your yard waste decomposes at the same rate.
Some materials may degrade early, while some may take time to decompose. For example, a fully degraded yar compost can work wonders for your plant and kill any pathogens in your plants.
However, where the waste has not degraded properly, compost can even introduce new diseases to your plants.
Thus, it is advisable to only use compost for your plants if you know its condition. You can also talk to a professional who can help you gauge the suitability of your compost.
Pruning is Essential
When you are growing new plants, it is also essential to take care of your old plants. Pay attention to the pruning of the plants and remove any yellow-colored wilted leaves. Ensure that you remove those plants that are just turning yellow.
As per experts, pruning, done well, always helps make the plant grow taller and healthier. On the other hand, if the pruning is not done at the right time, the plant grows weaker and yellowish and eventually dies.
Also, experts advise wiping off the dust from the leaves of your landscape plants from time to time to ensure that they get enough sunlight.
Overcrowding of Plants Can Be Dangerous
Overcrowding, in all senses, can be hazardous, whether it is for humans or plants. No matter how much you like growing plants, you must ensure you do not overindulge in getting them for your garden.
When there are too many plants, the competition for available resources grows, and the plants need more minerals to grow. This increases the chances of diseases spreading rapidly among your plants as well.
Final Words
Landscape plants are grown to beautify your environment and include different varieties of plants. However, taking care of these different varieties is imperative to ensure that they live long and are healthy at the same time.
This is where tips for caring for these plants come into the picture. So, talk to a professional, read well, and study your plant growing conditions well to get fabulously grown plants. Happy planting!