Quality tools are essential to achieve the best gardening or outdoor maintenance results. One such tool that you should notice is the hose reel. Although high-quality hose reels may have a higher price tag, they're worth the investment in the long run.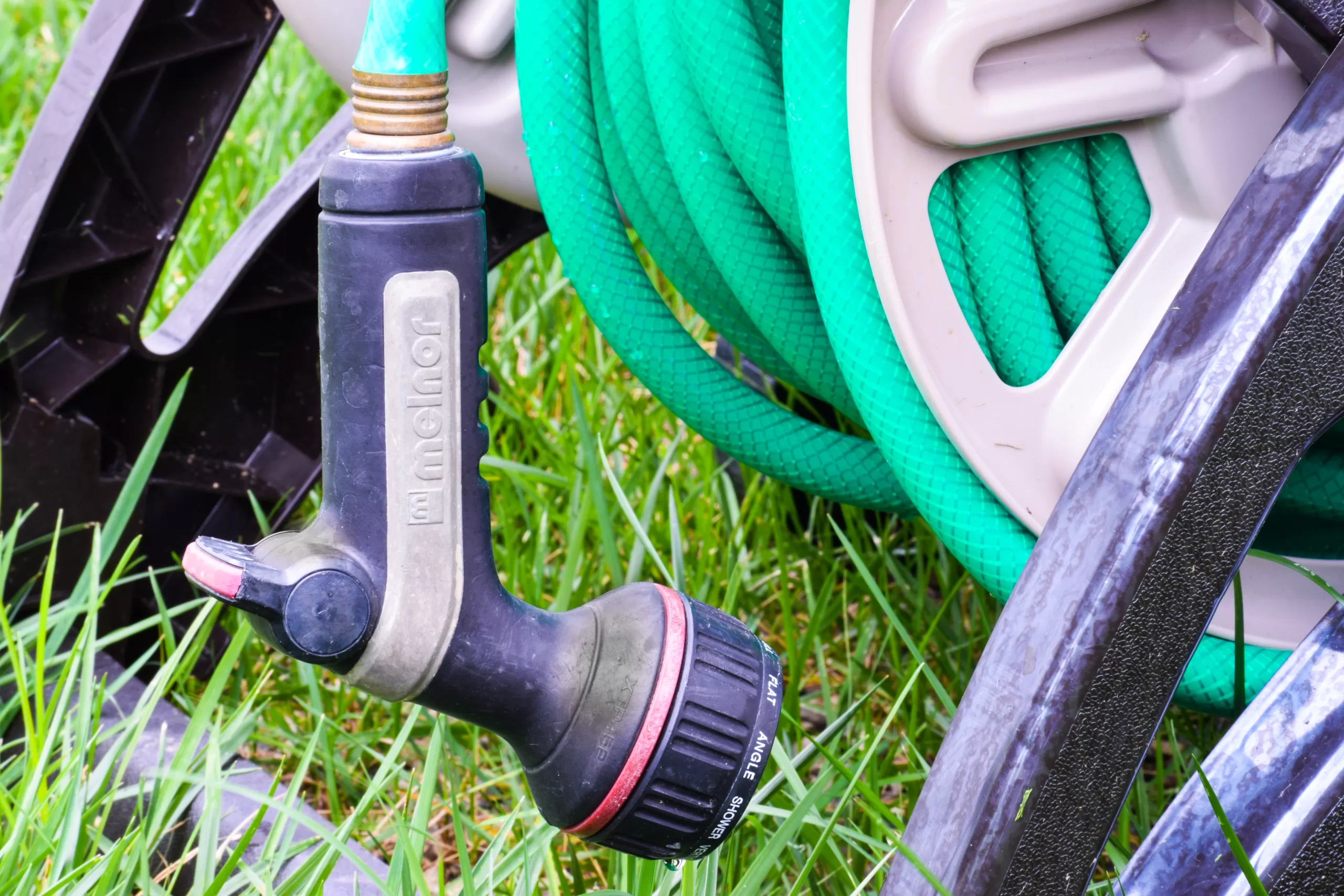 A high-quality hose reel is durable and made of quality materials, such as high-grade plastic or metal. Its design enables it to withstand harsh weather conditions and last many years without breaking or malfunctioning. But are high-quality hose reels worth the price? Let's look at the benefits of using a high-quality hose reel and why you should invest in one.
Durability
A hose reel's durability depends on the materials used in its construction. Manufacturers often use top-quality plastic or metal to produce high-quality hose reels. They can endure harsh weather conditions and operate for extended periods without malfunctioning or breaking down. A durable hose reel eliminates concerns about it deteriorating or failing prematurely, ensuring that it lasts many years.
Functionality
When it comes to hose reels, functionality is critical. The design of a top-notch hose reel should prioritize smooth and effective operation. These reels should be user-friendly and have features that make gardening and outdoor maintenance more manageable. One such part may include a built-in hose guide that prevents tangling and kinking. With a well-designed hose reel, you'll have a tool that helps you accomplish your tasks quickly and efficiently.
Convenience
Investing in a premium hose reel is a great way to simplify your daily routine. The creators have designed these reels with convenience in mind, making them portable and easy to maneuver around your garden or outdoor area. Some models even come equipped with additional features like a handy carrying handle or smooth-rolling wheels, transporting the hose reel effortlessly from one spot to another. A high-quality hose reel can save you valuable time when watering your plants or washing your car, so you can concentrate on enjoying your outdoor space to the fullest.
Aesthetics
When it comes to hose reels, not only is functionality necessary, but also aesthetics. A high-quality hose reel not only does its job but also looks great. With the variety of styles and designs available, one can find a spin that complements their outdoor decor. Aesthetically pleasing hose reels enhance the outdoor space's appearance and make it more inviting. So, next time when shopping for a hose reel, keep in mind that not only does it need to work well, but it also improves the appearance of your outdoor area.
Cost-Effective
Investing in a high-quality hose reel may seem expensive, but it is more cost-effective in the long run. Instead of frequently replacing a cheap, unreliable hose reel, a durable and reliable one can last for years, saving you money on replacement costs. Additionally, using a high-quality hose reel can make a garden or outdoor maintenance task more efficient, saving time and effort. Spending more upfront can result in significant savings and increased productivity over time.
Safety
When it comes to hose reels, safety is of utmost importance. The manufacturer designs a top-quality hose reel with safety features in mind, including a brake or locks that prevent the hose from unrolling too quickly and causing injury. Additionally, these reels ensure that the hose is stored safely and securely, reducing the chances of tripping hazards or accidents. By investing in a high-quality hose reel, you can rest assured that you're taking the necessary precautions to keep yourself and others safe while using your equipment.
Versatility
When purchasing a hose reel, it's essential to choose one that is suitable for your gardening needs and versatile enough to tackle other tasks around your home. A high-quality hose reel should be universal and sufficient for various functions beyond gardening or outdoor maintenance. It includes washing your car and patio and other household cleaning tasks. Investing in a versatile hose reel saves money by eliminating the need for additional tools and equipment, which can be costly. Furthermore, a versatile hose reel can simplify your life by streamlining your household cleaning tasks, giving you more time to enjoy your home and garden.
Maintenance
A high-quality product only requires occasional repairs or replacements regarding hose reels. Not only that but it should also be designed to be easy to maintain and clean. It means that even after years of use, it should still function optimally without any issues. Investing in a low-maintenance hose reel saves time and money and ensures that you have a reliable tool that can withstand heavy usage. Proper maintenance allows you to enjoy a durable, long-lasting hose reel, consistently delivering high-quality performance.
Water Conservation
A high-quality hose reel is one of the most effective ways to conserve water. These reels often come with advanced features, such as a nozzle or spray gun that lets you easily control the water flow and use only the required amount for your specific task. By doing this, you can prevent water waste and ultimately save money on your water bills. Using a hose reel, you can do your portion to store water and preserve this valuable resource for future generations.
Professional Look
For those in the landscaping or gardening business, a high-quality hose reel is essential to achieve a professional look. It not only showcases the pride one takes in work, but it can also attract more clients and set one apart from competitors. The benefits of having a professional-looking hose reel are numerous and can significantly impact the success of a business. Investing in a quality tool like this can pay off in the long run by contributing to a positive and trustworthy image.
Conclusion
Purchasing a high-quality hose reel is a wise investment that will save users time, finances, and effort in the long run. You won't need to be concerned about frequent replacements or repairs with a durable and dependable hose reel, allowing you to focus on gardening or outdoor maintenance tasks without interruption. A quality hose reel is also cost-effective and versatile and can even help you conserve water and give you a professional look. Please don't settle for a cheap and unreliable hose reel. Invest in a high-quality one and enjoy its benefits for many years.