Japanese knotweed is a hardy, fast-growing perennial plant. It's not one that's admired by gardeners or property owners, though; Japanese knotweed has a well-earned reputation as a destructive and invasive species.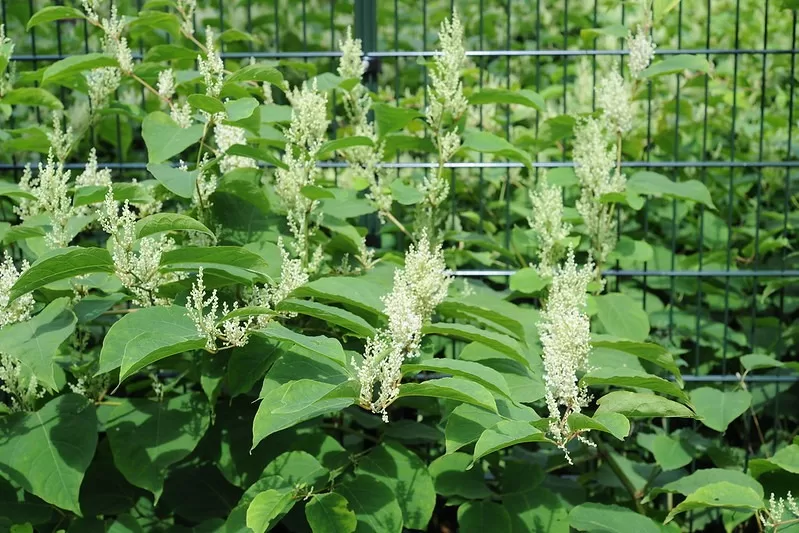 Left unchecked, the plant can cause severe damage to residential properties as well as larger public or commercial spaces. Adding to its threat, Japanese knotweed is easily confused with many other plants.
There are four other common species of knotweed, none of them as dangerous, as well as many other plants with similar appearances. Speak to the experts at Environet if in doubt.
This article will review the physical characteristics of Japanese knotweed so that you're better able to identify it. Examples of plants that can be mistaken for Japanese knotweed will also be given, and you'll find a few words about Japanese knotweed removal as well.
1) Recognizing Japanese Knotweed
It's easy to spot Japanese knotweed during the growing season. It sends out a lot of fast-growing stems and produces tons of foliage. Here are details on the visual appearance of each part of the plant.
* Flowers
Japanese knotweed produces clusters of small flowers, off-white to white in color, at a size of about four inches. Knotweed starts to bloom in late summer and continues to do so throughout early autumn. If fully formed blossoms are the first sign you see of Japanese knotweed, removal is going to be difficult as the plant is already well-established.
---
Read Also:
---
* Leaves
Recognizing Japanese knotweed by the size and shape of the leaves is the best-case scenario. The weed's leaves are heart or shovel-shaped; they're usually bright green and healthy-looking.
The leaves taper off toward pointed ends and they grow out of the stem along a zig-zag pattern. Unfortunately, leaf appearance doesn't help identify Japanese knotweed in the winter, as the foliage wilts in cold temperatures.
* Stems
It is quite possible to identify Japanese knotweed just by looking at the stems. The stems first emerge in spring; they are red or red-brown at this time. Their appearance is similar to bamboo. Young stems are easily snapped, and they are hollow inside.
Where things get tricky is as the plant matures, the stems' appearance changes over time. As temperatures drop, Japanese knotweed stems become brown and brittle, even more bamboo-like. It's hard to recognize knotweed in winter, even if you're familiar with the plant's appearance.
* Roots
The roots of this invasive perennial are the real problem, as they choke off a lot of soil and can spread the plant via rhizomes. Japanese knotweed roots can dig nearly 10 feet deep and spread over 20 feet horizontally.
Main roots can grow to more than seven inches in thickness, making them hard to dig out. This is why major knotweed infestations typically require both digging machinery and chemical control to get rid of.
Perhaps the most treacherous characteristic of Japanese knotweed is that the root system can grow and spread even in winter, completely undetectable. Not even the most experienced gardener can spot this growth not until the plant starts developing new stems in spring.
2) Japanese Knotweed Lookalikes
Many less-threatening plants look a lot like Japanese knotweed. This is why canny homeowners tend to be suspicious of any unknown, shrub-like growth that shows up unbidden on their property.
You can keep a level head and prevent yourself from getting anxious by taking a moment to familiarize yourself with the plants commonly mistaken for Japanese knotweed.
Bindweed has leaves very similar to knotweed, but it's a climbing plant. The broadleaf dock is another species easily mistaken for Japanese knotweed. The stems are shorter, though. Here's a quick list of other plant species that can be mistaken for Japanese knotweed:
* Lesser knotweed
* Horsetails
* Buckwheat
* Giant knotweed
* Rusian vine
* Himalayan honeysuckle
* Dwarf knotweed
* Dogwood
* Himalayan balsam
* Bamboo