Chances are that if you own a large farm, then you've researched grain silos in the past. But the sheer volume of information is overwhelming.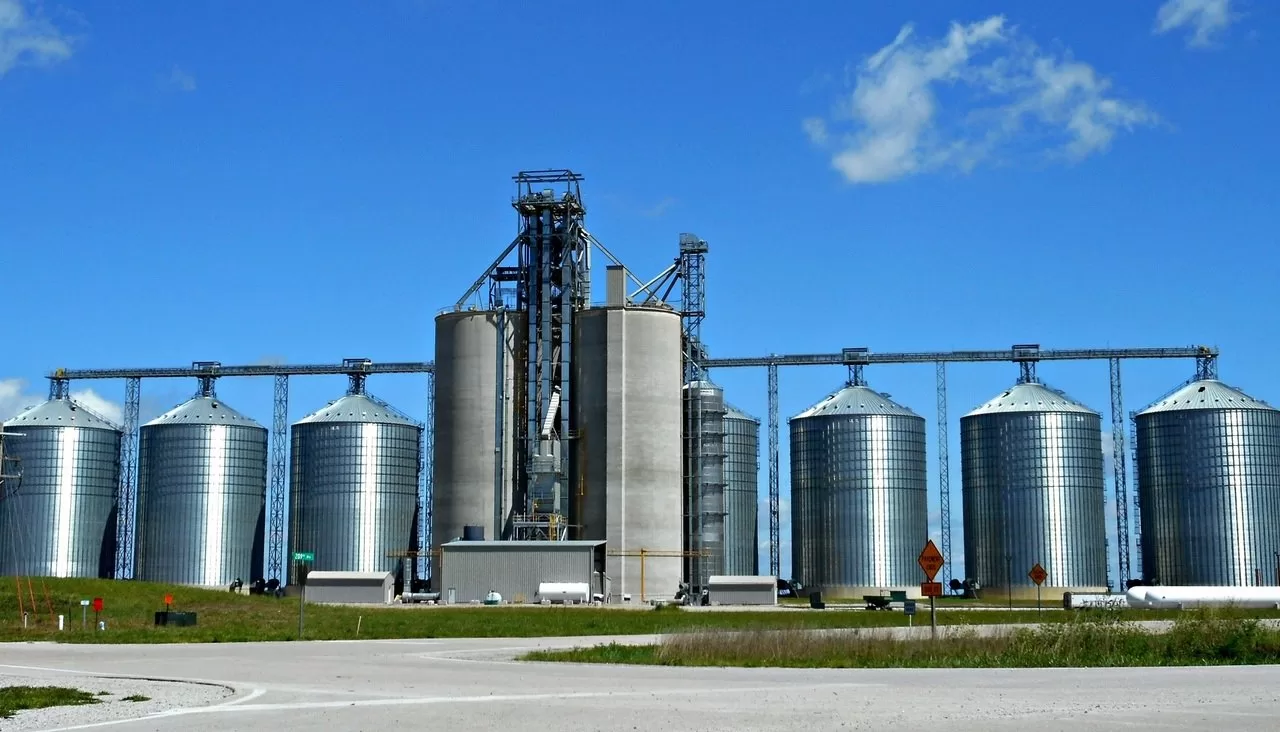 There is quite a bit to dig into and a grain silo is such a huge investment that you have to make sure you get it right. There are three major questions that you need to answer before investing in a grain silo:
What size do I need?
How much money can I afford?
When can the grain silo be built?
With those three questions in mind, it's time to walk you through the process.
Common Factors with Grain Silos
In addition to the three big questions, there are several common factors that comprise all grain silos, so let's take a closer look at them.
Industry Jargon
There are several terms that are used in the grain silo industry that you must learn. The difference between wide and narrow spacing is a prime example. Silos that are built using narrow rings are better able to withstand high winds whereas silos with wider spacing hold up better against the weight of grain.
Furthermore, if a company spouts that its design is the only one in the industry, this doesn't mean it's unique. They most likely add or remove one small component from their design to make it "different." The phrase "one and only" is for branding purposes only and has very little impact on the quality of the grain silo.
Pricing Options
Here's where things get quite complex. When trying to find the best grain silo for sale, there is a wide range of prices based on design, materials, add-ons, and size. Plus, companies charge different prices for installation.
The easiest place to start is figuring out the size you need to fit your needs. Once you have identified the size, try to imagine its everyday use. This will help you decide what add-ons you need.
For instance, if grain will be stored long-term in the silo, then you might need to have fans. You will also need a way to unload the grain so consider that as well. Once you have all of this information, you can narrow the price down.
Delivery and Installation
Unlike small grain bins, silos require expert crews, equipment, and time to install. It's not something you can do yourself. It's important that you ask questions and communicate your installation deadlines to the company before buying a grain silo. Be absolutely sure to emphasize your deadline.
Installation prices are also an important negotiating point. This is where some companies will have more wiggle room, so be sure to shop around here. Write down quotes and use them during negotiations with competitors.
Other Tips for Buying Grain Bins
Here are some other factors that you need to take into consideration when purchasing a grain silo.
Look at Warranty: What kind of guarantees come with the grain silo? 10-year warranties seem like the rule of thumb but some manufacturers might offer other warranties.
Plan Ahead: The sooner you start shopping for a grain silo, the more you'll be able to plan. Planning ahead can save you thousands of dollars. It's also far less stressful than waiting until the last minute.
Choose Quality: Quality grain silos will be more expensive, but it's generally worth the investment. Stay away from the cheapest options because they tend to be made using low-quality materials and do not provide the same level of protection.
Final Thoughts
We hope that this grain silo buyer's guide helps you find the right grain silo for your farm. Remember that large investments must be researched thoroughly before committing. So be sure to speak with a few different grain silo manufacturers to make sure you end up with the right grain silo for your needs.