If you're the master of your kitchen, there are some interesting facts you should know about your kitchen appliance.
Some of these pieces of trivia are fun to know, while others (such as appliance info to know its lifespan) are definitely must-know to properly maintain and extend the life of your appliances.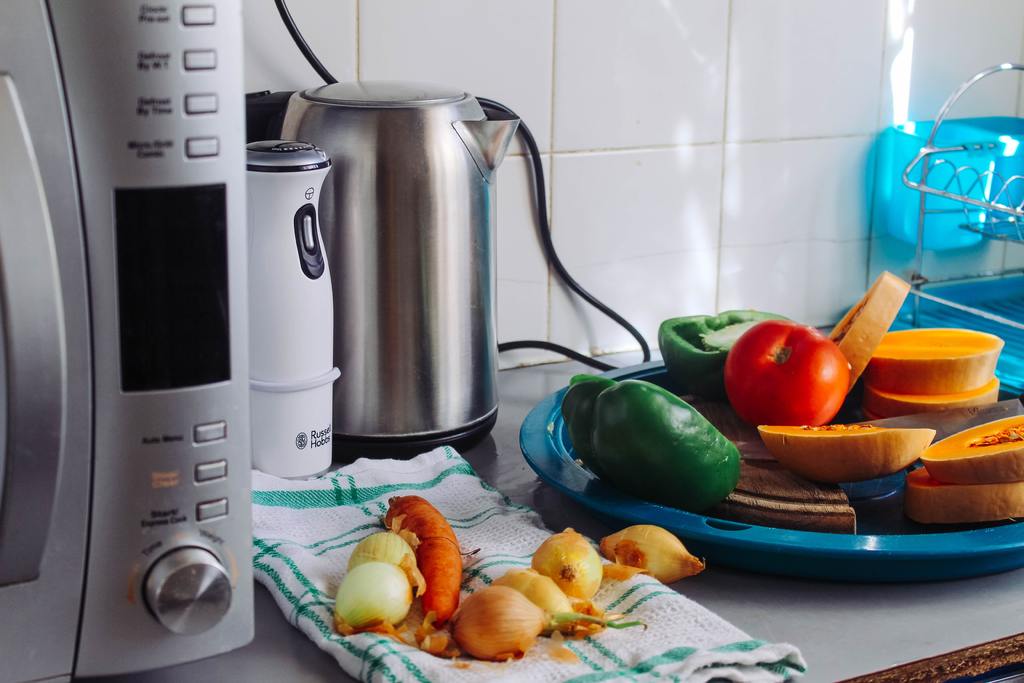 Here Are 17 Kitchen Appliance Facts Not Everybody Knows
Coffeemakers Can Cook Other Food Too! If you're stuck in your college dorm and have limited cooking tools, a coffee maker can cook rice, boil eggs, and even grill food.
The First Microwave Ovens Were as Big as A Standard Refrigerator and were super heavy that required 2 to 3 people to carry.
Your Wi-Fi and Kitchen Appliances Like Your Microwave Oven Could Share Frequencies, which is why it isn't recommended to place the wi-fi router near these devices.
Got A Traditional Kettle Lying Around? Just like your handy coffee maker, you can use a kettle to boil food, cook pasta, and so much more.
Ice cream machines can be used for other fun drinks, like making margaritas, slushies, or even hot chocolate.
Breadmakers Can Also Make Homemade Jam. Yes, you can make pizza crust, burger buns, and other pastries with your breadmaker beyond the typical loaf, but it isn't common knowledge that jams can be made in a breadmaker too! If yours has a "jam setting," that breadmaker can give you the yummiest, easy-to-do jam you'd ever tasted.
Can't Master Cooking Steamed Fish? Use Your Dishwasher! Of course, you have to remove the detergent and turn off the soap function, but once you add your lemon juice, salt, pepper, and other herbs and spices, foil up your fish and let the dishwasher run full cycle once. Don't stop with fish. If you have a mason jar, you can steam any veggie or meat that fits the jar, then cook it in the dishwasher.
If You Want to Shred Meat and Don't Have the Incredible Wolverine Shredding Claws, Take Out Your Mixer and Its Paddle Attachment. You'd be surprised that the texture you're looking for can be achieved with just one or two runs of this setting.
Need To Remove Something Stinky in Your Home, But Not a Fan of Oils and Other Ready-Made Fragrances? You can use your slow cooker to cook up lemons, lime, ginger, and other herbs and spices to make your own homemade, super-fresh potpourri.
If You Have a Popcorn Maker (That You Rarely Use), Add Another Task to This Kitchen Appliance: Roast Coffee Grounds with It!
Do You Have a Fondue Pot That Just Sees the Light of Day Only During Birthday Parties? Maximize its potential by giving it double-duty as a deep-frying pot. I sometimes use mine as a pasta pot.
Alternate Your Waffle Maker with Sandwich Maker And Vice Versa. Want to try a recipe, but you don't have the exact "maker" device on your countertop? You can alternate these sandwich makers and achieve them without hassle. You can also press hash browns, quesadillas, a wide range of sandwiches, and even brownies.
Microwaves Work Best with Juicing. If you're trying to drink more healthy juices, make sure to run your oranges, lime, lemon, and other citrus fruits in the microwave oven first, before squeezing them. This extra step ensures you get the most amount of juice possible.
Air Fryers Aren't Just for Cooking Raw Ingredients. In fact, this kitchen appliance brings so much old food (bread, leftover meat, veggies, and so on) to life that you'd think the meal was just recently made fresh.
Indoor Grillers Are Not Just for Your Steaks and Burgers. I use ours for creating some of the most mouth-watering paninis and because grillers have more space than quesadilla/panini makers, you have more control over the amount of filling you want to include with your paninis.
If You Don't Have a Lot Of Space In The Kitchen, Pick Multi-Use Kitchen Appliances And Tools. For example, a Dutch oven can make stew, roast, soup, and can even be placed inside the oven for baking.
Multi-Cookers Are Perfect for Those Who Have Just Begun Investing in Their Kitchen Appliance. You can cook rice in it, make stew, cook any kind of soup dishes, and so much more. Plus, it is friendly for beginner cooks since you can basically leave it cooking on its own. If you're on a budget, a rice cooker can also do the trick, but the downside is you can't leave your food unattended.
Gas ranges last for about 15 years, most refrigerators can last for 13 years, microwave ovens about 9 years, hand mixers last several years (but heavy-duty Kitchenaid mixers can go on for over 20 years).
Many smaller kitchen appliances only last for several years, which is why these not-so-common facts are great for maximizing their use and every cent of your investment.