In this article, we will be covering the complete guide to select the right cordless drill. These cordless drills do not require a permanent AC connection like in corded drills and cordless hammer drill for concrete.
Instead, they are powered by a battery. These batteries mechanism increases their productivity and allows them to be used on the go.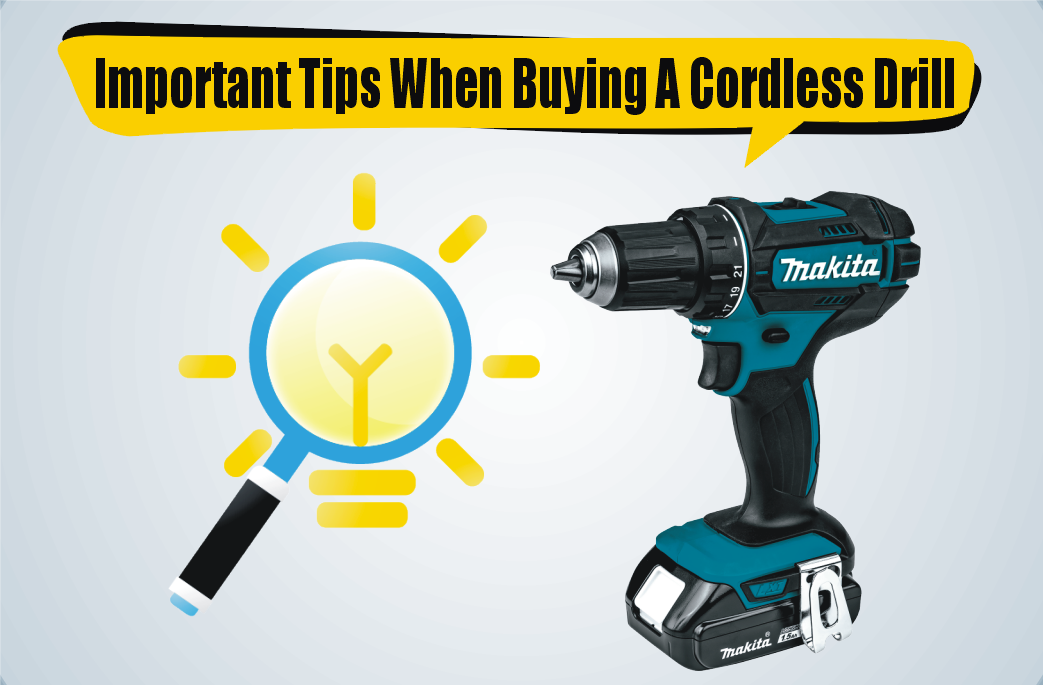 There are multiple voltage batteries available in the market. However, the famous ones are 12V, 18V, and 20V.
They differ in drill's weight & size and its performance. The Drilling nerd's cheap cordless drill has some of the very nice budget-friendly and economical drills.
Some well-known brands in cordless drill manufacturing are Dewalt, Makita, Porter-Cable, Bosch, Milwaukee, and Black and Decker.
Most of them are very widely used for regular day-to-day use in homes. However, some of these cordless drills that are extremely powerful and output high torques are also used in harsh Job Sites.
Correspondingly, the trend is shifting to cordless drills as they meet the needs of today's world and are very compact, powerful, productive, handy, and comfortable.
The cordless drills in today's market can be broadly subdivided into these categories:
Standard cordless drills
Cordless hammer drills
Cordless impact drivers/wrench
Cordless right angle drills
Cordless high torque drills
Cordless combo kits/ bare tools
These are a few of the features to see in cordless drills before buying:
Raw Power
Whenever you are looking to buy a cordless drill, always first see its raw power. This means that you should know the amount of RPM that it can deliver.
Also, you should see if the mentioned power is sufficient for your drilling tasks or not.
Drill's Application and Need
As mentioned above, modern companies manufacture almost six different categories of cordless drills.
Now it depends upon your need whether you want that drill for your home or harsh Jobsite. Or you are buying it for some professional use.
These all factors matter a lot and based upon these factors, you should choose the appropriate drill.
Some critical factors like chuck size should also be considered before buying the cordless drills. Very rare cordless drills include drill bit sets.
And for almost all the options, you have to buy the suitable drill bit set separately. Now, if you already own drill bits, then purchase the drills whose chuck supports those bits.
---
Read Also:
---
Comfort
Comfort is an essential feature. Imagine spending a hefty amount on purchasing the cordless drill and getting a heavyweight, bad grip drill. How bad is that?
These drills are mainly made for portability. Because of that reason, they are designed to be sleek and compact to prevent the operator's fatigue in prolonged tasks.
Also, they are equipped with the best-rubberized grips to provide more control. They include secondary handles, built-in LED, depth gauge, and many more comfort features.
Add-ons Purchases
The best drill comes with lovely add-on purchases. These may include extra batteries, drill bit sets, and much more.
They may also contain a circular saw, extra LED, or reciprocating saw. All these are optional purchases but are very productive to have if your budget allows you.
Clutch
These cordless drills are equipped with a mechanical or electrical clutch system.
As these devices work at very high speeds, it is essential to have a clutch system that disengages the gear system when the machine faces a stalling effect.
This prevents bits from stalling or breakage and enhances the gear system life and precise drilling.
Batteries and Charger
One of the most critical and standalone things in these cordless drills are batteries and chargers.
And because of only these, you can see a lot of performance differences in cordless drills. If you have good batteries, chargers, and a power management system, you remain productive and focused.
Contrary to that, a flawed power management system will not let you complete your tasks and keep you distracted always.
Prefer to buy the cordless drills that come with batteries and a charger. Sometimes you may purchase cheap bare tools but end up spending a lot on separate battery and charger purchases.
Conclusion
Thus, towards the end of this buying guide, it isn't easy to find suitable, budget-friendly, and quality products in today's market when you have so many options available.
But classifying your needs and consciously caring about the above points will help you quickly purchase the right product.