When designing a house, bathrooms and toilets are often overlooked.
Gone are the days where bathrooms were merely considered a necessity. In today's world, bathroom spaces are considered to be luxurious retreats.
Even if you are on a tight budget, you can design the bathroom of your dreams with a few effective tips. Here are seven useful tips on how to design a modern and luxurious bathroom.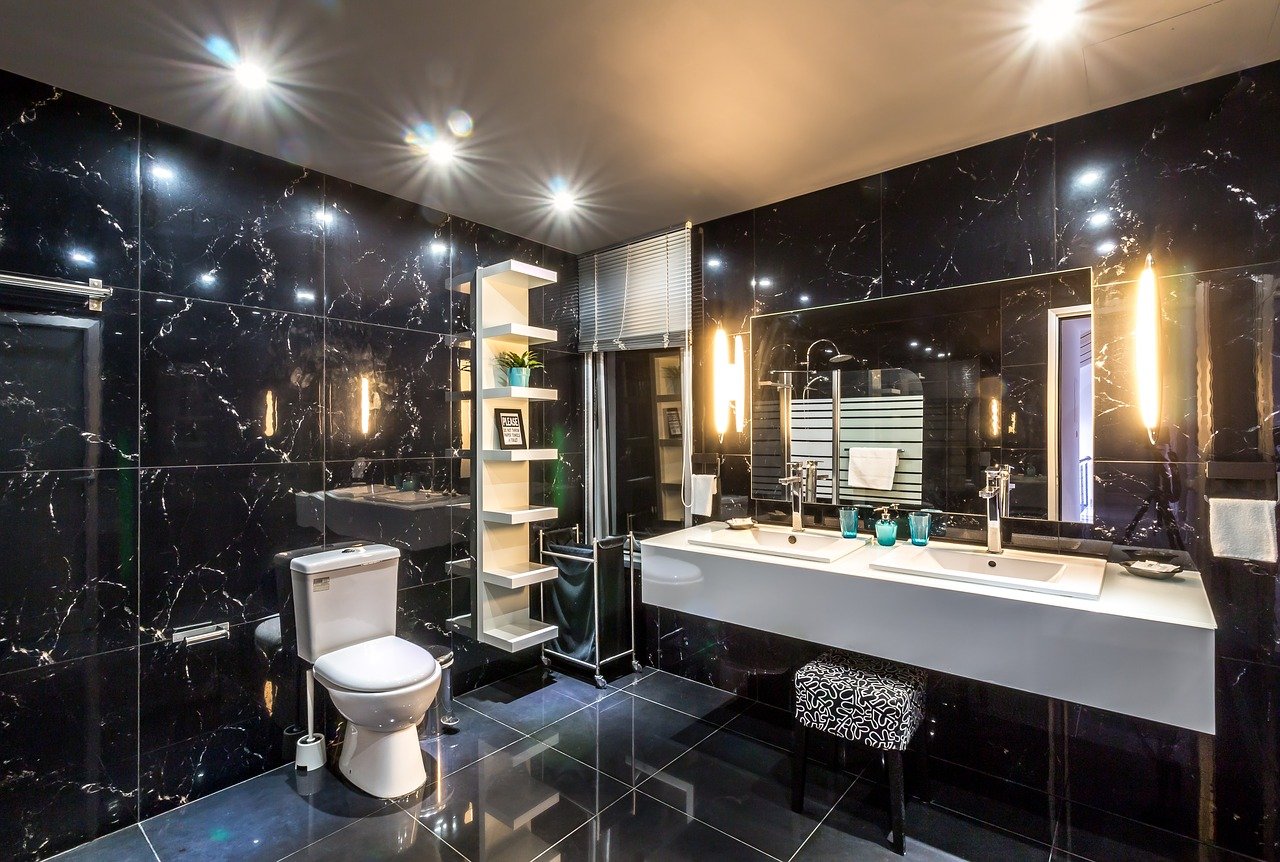 1. Add a Pop of Color
In the past, bathrooms were adorned with white tiles, no questions barred. However, in today's modern world, simple white tiles are considered boring.
To make your bathroom space livelier, choose a color palette that complements your fixtures. Do not be afraid to use brighter colors in your bathroom.
You can either go with the colors that are used in your living room or prepare a new palette. If you prefer nude or pastel colors, install a bright painting or a similar accessory to add a pop of hue.
---
Read Also:
---
2. Focus on Illumination
Lighting and illumination of a space can transform it completely. Most people prefer to stick to overhead white lighting in bathrooms as they underestimate the power of illumination in such enclosed spaces.
The type of lighting in your bathroom majorly impacts the look and feel of the space. Install multiple light sources in specific areas such as above the mirror or in the shower.
It will not only enhance the appeal of the overall area but also provide more visibility, which eventually reduces the risk of accidents.
3. Consider the Materials of Your Fixtures
Whether it's your showerhead or your toilet seat, changing the fixtures in your bathroom will make a huge difference. Start by replacing your toilet seat.
To choose one with the right size and material compare wood vs plastic toilet seats as these are two of the most common options available on the market. You should also make sure that you use the right brassware for your showerhead and taps to eliminate visual clutter.
If possible, choose fixtures with concealed parts that will easily blend with the surfaces or walls they're attached to.
4. Install Decorative Accents
Unless you have a particular color palette or theme chosen, your bathroom may look dull and boring. One of the easiest ways to turn it around is to install some accents or accessories. These are inexpensive and instantly add a touch of pizzazz to your bathroom space.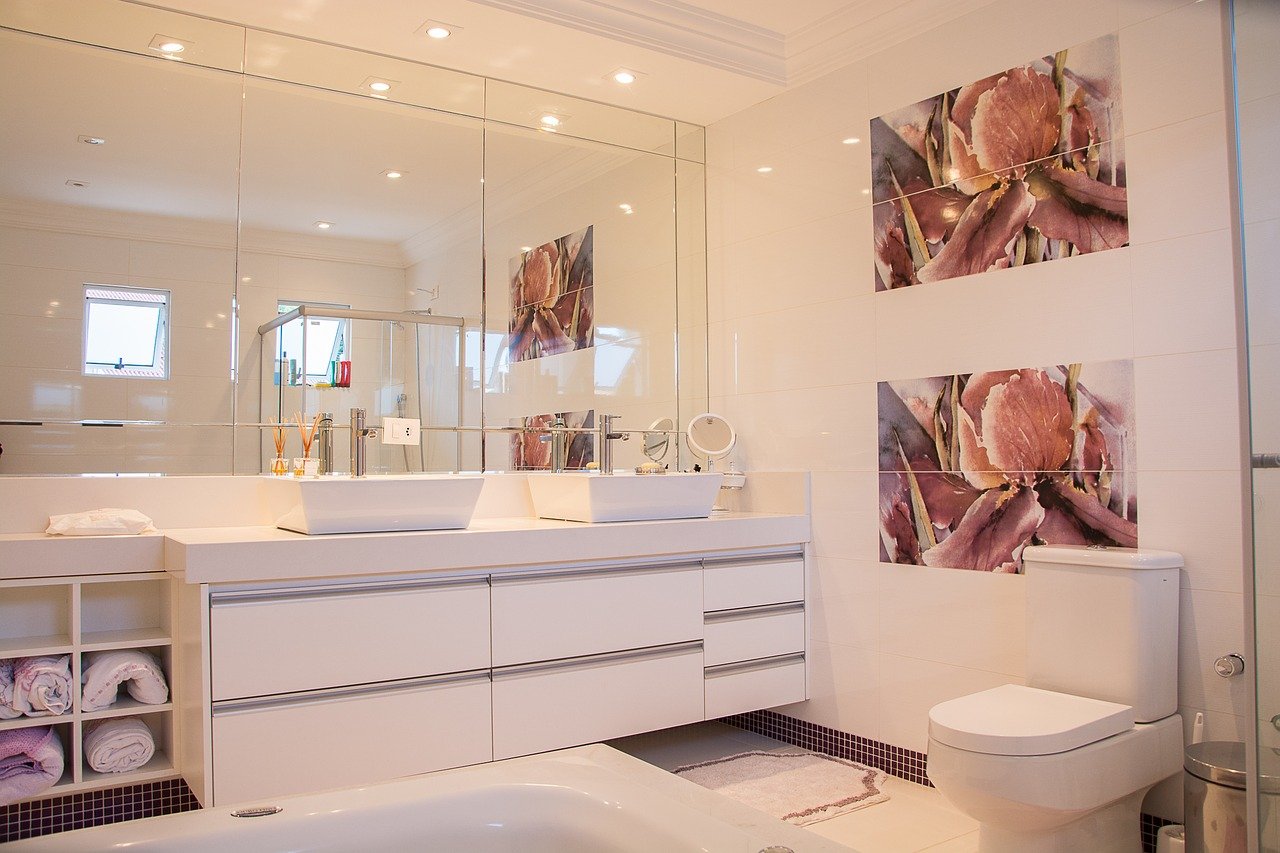 For instance, accessories like shower curtains, soap dishes, rugs, etc. can be color-coordinated or picked according to the theme you prefer.
The best way to accentuate your bathroom is to add a big mirror on the main wall. This piece of accessory is not only a necessity for a bathroom but also makes the space look bigger.
5. Go Raw
Use the beauty of raw and natural materials on your floor and wall tiles. Real timber, stone, and marble look timeless and enhance the overall space by a greater margin.
To take it up a notch, get your basin carved out of natural stone or marble for an innate look. It may take a toll on your pocket but is worth the investment.
Using a vanity top will give your bathroom a touch of luxury. A raw look never fails to impress, which is also applicable to bathroom spaces.
6. Think About Storage
While storage is more of a necessity than a decorative aspect in bathrooms, you can use it to your benefit and design your bathroom accordingly. The more things you have in a room, the messier it looks.
The first thing you need to do is to minimize clutter. Once that is done, you must think about your storage space. Basic items such as toiletries, medicines, towels, hair and makeup supplies, etc. need to be stored in bathrooms.
For this, create a niche or space behind the doors, such that it flushes with the walls. Do not consider pedestal sinks as these are not functional. Use corners or wall insets to create ample storage space.
7. Add a Seating Area
The presence of a small bench, stool, or ottoman in a bathroom enhances the grandeur of the space as it contradicts the hard nature of such interiors.
The stool should be placed outside the shower or the tub to increase functionality. Lay your clothes or towels on the chair to use them after your shower.
With these pro tips in mind, you should now be ready to give your bathroom a modern, new look.
Most of these décor tips are both affordable and extremely effective, so make sure to carefully go over them before you start remodeling your bathroom. Consider revamping your bathroom today to make the space livelier and eliminate monotony.