While drills are must-have tools for homes, the impact drivers are optional because of the difference in application.
Drills are the ubiquitous hand tools that are mostly electrically driven and available in corded and cordless models that help to drill holes into various surfaces from wood to metal to plastic and rock and concrete.
But professional craftsmen and fabricators use a similar-looking tool that works in the same way as drills but serves an entirely different purpose like driving screws and bolts at lightning speed into readily drilled holes.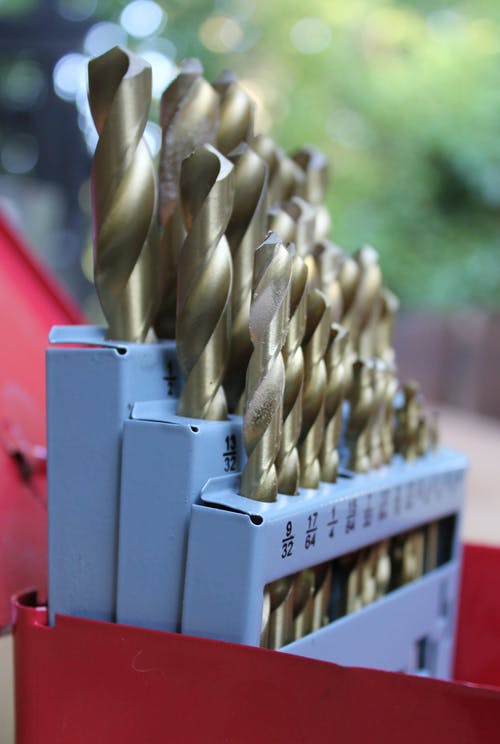 The device that resembles a drill but drives screws and bolts at astonishing speed and eliminates hard labor to accomplish the task is known as the impact driver.
Holding the tool that carries the screw at its head lightly against the surface and switching it on will make screws disappear inside any surface from metals to plastic and wood.
---
Read Also:
---
How Impact Drivers are Different from Drills
Looks can be deceptive, as evident from many people confusing drills with impact drivers. Since both are handheld tools available in corded and cordless variety, have similar design and looks.
The same features of rotating at high speed when switched on, many people often assume both to be the same. But the purpose of the tools is entirely different because drills are for boring holes and impact drivers are for driving screws.
Now let us look at some key differences between the two from the operational perspective.
Impact drivers utilize the rotational motion like power drills for driving screws while mixing it with a hammering action that acts vertically and horizontally.
That makes it easier to drive screws into hard surfaces with ease and prevents the drive bit from slipping off the screw head, which could damage the screw by potentially stripping the head.
Impact drivers are tools with high torque meant for tightening nuts and driving screws and the shank accepts only tool bits with ¼ inch hex shank.
Impact drivers are compact and lighter than most drills but can deliver more power as compared to its size while ensuring better engagement between the driver bit and the screw head.
Impact drivers are also great for removing stubborn bolts or screws by reversing the direction of rotation. It is especially useful for removing corroded or over-torqued fasteners.
Impact Drivers are Different from Hammer Drills
Confusion may also arise in distinguishing between impact drivers and hammer drills. Hammer drills are like ordinary drills as they can drill holes but with the added ability to vibrate drill bits back and forth in addition to spinning.
That makes it convenient to drill into sturdy materials like concrete, stone, brick, or blocks. The rapid vibration creates a hammering effect from which the tool derives its name.
Besides serving different purposes, it is not possible to use the tools interchangeably due to the constructional features. Drills are meant to hold drill bits in the chuck, a holding device with claws that can accommodate various sizes of drills that have a straight, rounded shank.
Impact drivers do not have a chuck but a quick-change sleeve that can only hold ¼ inch hex shanks.
Power drills have two gears, one is faster and useful for drilling holes, and the other is slower but produces high torque suitable for driving in screws.  But impact drivers have only once gear.
Choosing an Impact Driver
Nowadays, most Impact drivers are mostly battery powered with a rating of 12,18 and 20 volts. Higher is the rating, more is the power and torque, but there is almost no difference between 18 and 20 volts.
The size of the fasteners you want to drive determines the power required. Smaller the fastener size, the lesser is the power requirement.
Powerful impact drivers need larger batteries, and its size is also bigger that might make it difficult to slip it in and out from your tool belt.
Drivers with brushless motors though expensive are more powerful and efficient while generating less heat and the battery lasts longer between changes. Choose an impact driver with a variable speed motor that allows you to harness variable torque to adjust better the pressure applied on the trigger.
Like horses are for courses, you must select hand tools specifically for your need instead of banking on its apparent versatility and trying to use one tool for various jobs.
By understanding the difference between drills and impact drivers, you will realize that these tools complement each other rather than trying to compete. To get the best of both worlds, you must choose the tools according to their merit and balance it without needs.
Admit the greatness of drills for drilling and the superiority of impact drivers for driving screws and unfastening it. To create a great toolbox, you must have both drills and impact drivers.