Is it time for a new roof for your house?
If your roof is old, outworn, or in need of repair, you need a person who can take care of it for you.
One of the most important and expensive home improvement projects is installing a new roof. The roof is the first line of shields for your home.
So, be careful while choosing the pro for your work!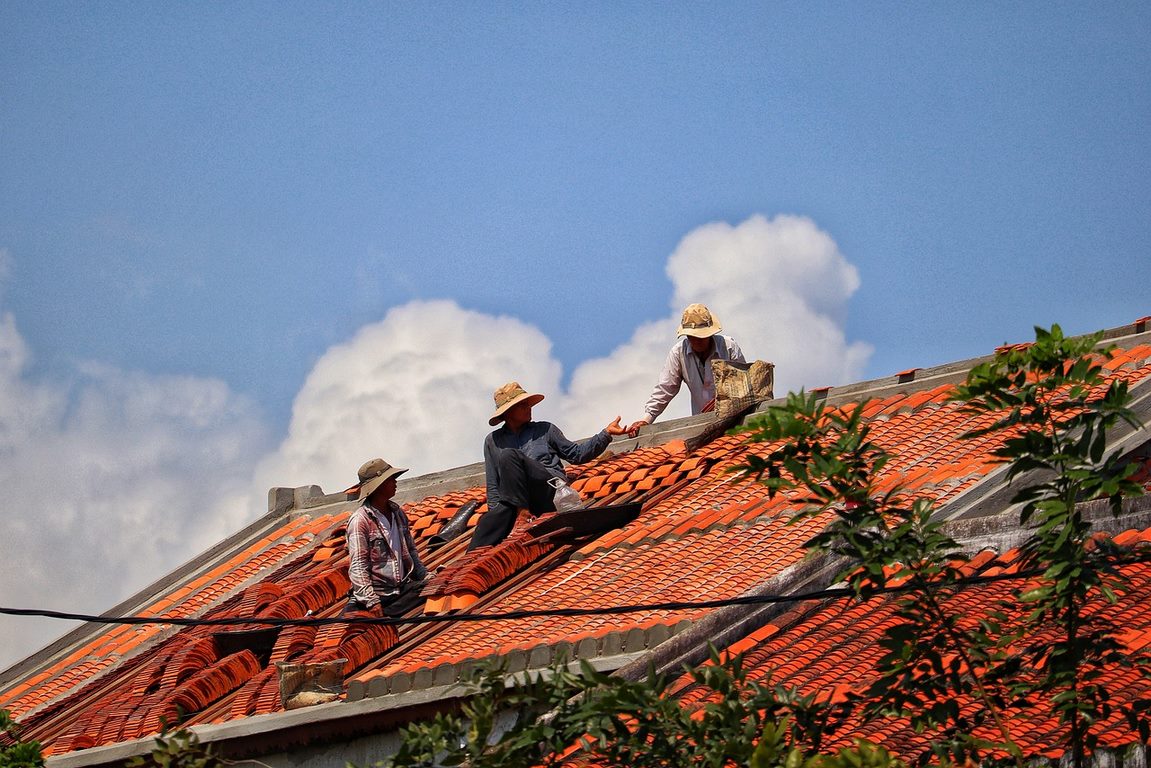 When to Find a Roofer?
The following are the few reasons you might need a roofer for:
Installation
Repairing
Maintenance
Always remember that independent contractors (like Surrey Roofers) are often specialized in repairs and replacement.
An installer might not be experienced with repair and vice versa. Make sure the contractor or company you hire knows how to work with the material you have.
---
Read Also:
---
Installation or Replacement
Generally, a roof lasts up to 20 to 50 years. Subsequently, it requires replacement. The average cost to replace or install a roof ranges from $5,200 to $10,100. If you are hiring a professional to put a new roof, verify the following:
He has experience with new construction
Coordination to install with other contractors
To know who is responsible for which parts of the structure.
Repair
The average price to repair a roof ranges from $350 to $1,300. If your roof is leaking, sagging, or showing any signs of damage, you need a pro to fix it. Many professionals perform repairing on the roof they installed.
If you want to hire a different professional worker to repair other than the installer, look for the companies that offer repairs.
Maintenance and Inspection
Hiring a specialized worker for your roof's inspection and maintenance can increase its lifespan. The average expense to hire a roof inspector is about $200.
You may have to arrange the service every 6 to 18 months depending on the material. Some companies offer maintenance plans when you get a new roof from them but most of the companies don't perform this service.
Tips to Find a Perfect Roofing Contractor
1. Roofing Type
Consider all types of roofing and rank them according to their advantages and disadvantages. For a strict budget keep in mind that the average cost of materials for a 2,200 square-foot home ranges from $2,500 to $25,000.
Visit a local roof pro to help you select the best cost-effective option. The company you hire eventually depends on the material and the style you want.
2. Find Reliable Roofers
Start your search with credible and legit sources that can help you locate professional roofers with the following services:
Connecting homeowners and local home development contractors and helping with potential disputes
Putting contractors in the ten-step screening process before placing them in the search
Providing customer ratings and reviews, so you could know what other homeowners experienced and think about individual contractors.
3. Talk to Various Contractors
Talk to different contractors to get an honest idea for a reasonable price range. Interview several contractors before making a hiring decision.
Compare the bids, remembering that price is just one part of the project. Don't make a hasty decision.
On average installing a new roof costs about $7,600. You don't want to make your decision on a hundred dollars for a project of a thousand dollars.
4. Research Credentials
One of the important things to do is research the contractor you choose. The contractor should be licensed and willing to prove it to you. License and insurance requirements vary by state, so make sure to look into your state's law already.
5. References and Experiences
Ask your roofing company for three references, verify their work, and follow up on them to see how they operate. If your contractor hesitates or refuses to share references, look for another.
6. Review the Contract and Warranties
Read all your contracts carefully before signing. Professional contractors understand you taking the time to go through the terms of the agreement. Most of them would be happy to sit with you and make you understand the part you don't get.
Be sure to understand the warranty you get with your new roof. Workmanship and material should be guaranteed for at least 5 years. The material itself ought to come with a 20-40-year warranty.
7. Avoid Wet Seasons
Avoid scheduling your project during rainy or snowy seasons. Wet season makes it hard to complete the project. Most of the pros will help you in choosing the best time for your project
Things to Do After Hiring a Roof Contractor
1. Start with Bases
Ask your contractor whether you need to acquire a permit or not
Make sure the employees are covered by workers compensation
Confirm your approval before the work begins if you're submitting an insurance claim.
2. Don't Pay the Entire Balance Upfront
To prevent scams don't pay the entire balance of your new roof upfront. This goes for all projects & if your contractor adds this to the contract don't sign it. The most common payment schedule is parallel to work or deposit of 10% or less.
Also, try to avoid paying by cash or check. Use a credit card to increase the chance of recovering your money in case of a scam.
3. Choose a Completion Date
Make sure to agree on a completion date before you begin your project. Replacing or repairing your roof impacts your day-to-day living. Setting the completion date can help you to plan your routine accordingly.
4. Ask for Update Estimates
Sometimes, there is a need for some change in your project and your contractor has to revise their original approximation. Ask for documentation for proof and don't sign it if it doesn't make any sense.
It's common to experience unexpected repairs and a sudden increase in the price of the material. Confirm that the changes are reasonable and within your budget before proceeding.
Conclusion
Research numerous contractors in your area and get a few bids to help you choose the right one you're your need within your budget. One quite popular in North Vancouver is https://www.roofingnorthvancouver.com.