Planting trees in your landscape is a great way to improve shading and the beauty of your yard while also benefiting the environment. There are, however, many factors to consider when making tree choices, such as what to plant when there is plumbing nearby. Find out what the best trees to plant over or near plumbing are and why.
Discover the Best Trees to Plant over or Near Plumbing
When deciding what type of tree you want to plant for your yard don't forget to think about the sewer pipes running underground around your home. What are the best trees to plant over or near plumbing?
Trees and Pipes
Planting a tree is an excellent way to enhance your home. Trees add shade, they help to purify the air and they have great aesthetic appeal, particularly when planted in that perfect location. There are several things you as a homeowner need to consider when choosing the where and what of tree planting. The plumbing running underneath the surface can be a major issue. There is always at least one major pipe, known as the lateral, which runs from your home to the main sewer line.
Tree roots can potentially interfere with underground pipes or even grow towards the water and nutrients flowing through your plumbing. This can lead to major problems if a tree tries to grow right into the pipe itself where cracks may have formed over the years. Where can you safely plant trees around pipes? Which trees can you plant without worrying about future problems?
Choosing Location
Before even considering which are the best trees to plant, decide where you want your tree. First, establish where your lateral pipe is. If you still have them, check the survey documents that you may have received when your home was purchased. Otherwise, contact your city planning or public works department for a copy.
Do not plant any type of tree over any known plumbing. It is also important not to plant adjacent to the lateral; roots can grow laterally into your pipes once this unique food source is discovered. To know how far your roots may extend find out what the length of your tree's branches will be when full grown. Tree roots can extend one and one half the length of the branches.
Once you have determined your appropriate location (adjusting for distance when you learn the size of your chosen tree's roots) you can pick from one of the best trees to plant over or near plumbing. Excellent choices are those with deeper root systems. Shallow systems are more likely to grow laterally into pipes.
---
Must Read:
---
Ideal Tree Choices
The following are all trees with low root damage potential according to the Urban Forest Ecosystems Institute.
Hedge Maple (Acer campestre)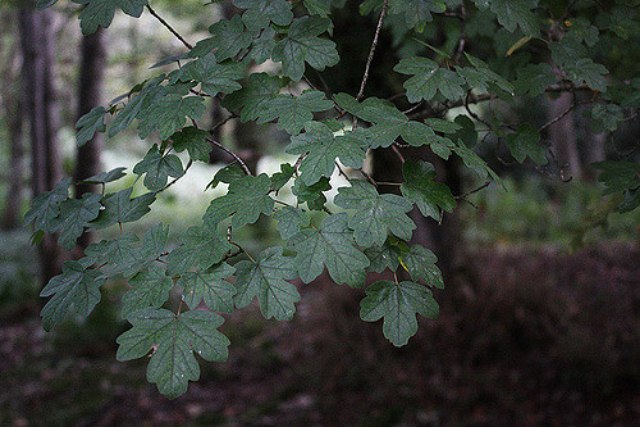 Is a relatively hardy tree with broad green leaves. It is often used in the landscape to form a screen or hedge. It grows to heights of 25 to 35 feet, with a possible canopy width of 25 to 35 feet. Hedge maple trees will do well in a variety of soil types, under sun or shade, although the well-drained soil is important.
Yellow Buckeye (Aesculus flava)
Is a lovely tree with drooping branches, green leaves that turn golden in the fall and yellow flowers in the warmer months. It can be planted in USDA hardiness zones 4 through 8, in well-drained soil. It does require an acidic soil pH and full sun for optimal growth. This tree can grow up to 80 feet in height with a maximum canopy width of 50 feet.
Pearl Acacia (Acacia podalyriifolia)
Is a smaller tree that you can more easily fit into a smaller yard. It may grow to 20 feet in height with a canopy of 10 to 15 feet. The Pearl Acacia, a native of Australia, has smaller, round green-gray leaves, a silver trunk and fragrant white flowers. It will thrive in USDA hardiness zones 10 and 11 in a variety of soil types.
Purple Orchid Tree (Bauhinia variegata)
Is a gorgeous flowering tree that can be planted in USDA zones 9 through 11. With pale pink-purple blossoms and a silver branches, this is a beautiful tree to plant in the front yard. It grows to a height of 20 to 35 feet with the same size canopy width. It prefers acidic, moist soil, either loam or sand and full sun to partial shade.
Gray Birch (Betula populifolia)
Is also well-suited for planting in the vicinity of plumbing. This tree can grow to a height of 35 feet but only has a canopy width of 10 feet. It thrives in USDA hardiness zones 3 to 6 and prefers moist, wet soil. It is not tolerant of drought.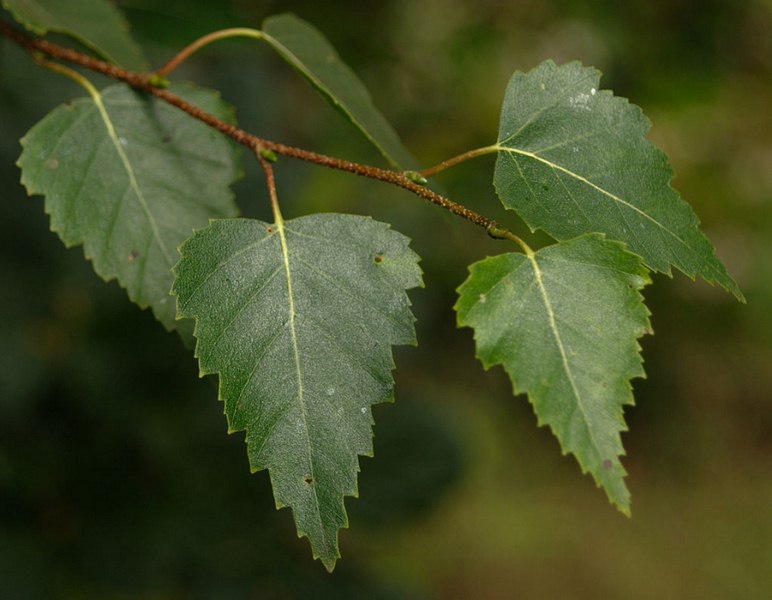 If you are planning on planting a tree anywhere near plumbing it is so important to plant a well-suited tree to avoid future plumbing problems. The best trees are those with deep root systems, which are not as likely to grow laterally and into underground pipes. When and if this does happen you may have to deal with expensive repairs.
There are dozens of trees to choose from that have low root damage potential. Maples, buckeyes, acacias, flowering orchid trees and many birch trees can be safely planted around plumbing as long as you have planted a safe distance from pipes. If you have any concerns take the time to contact your local arborist for help.
---
References
---