Choosing the roofing materials is significant yet challenging because each has different characteristics. It is even harder to choose between metal and rubber roofs, thanks to their durability and eco-friendliness.
However, researching the differences between metal and rubber roofing materials will help you make a better choice.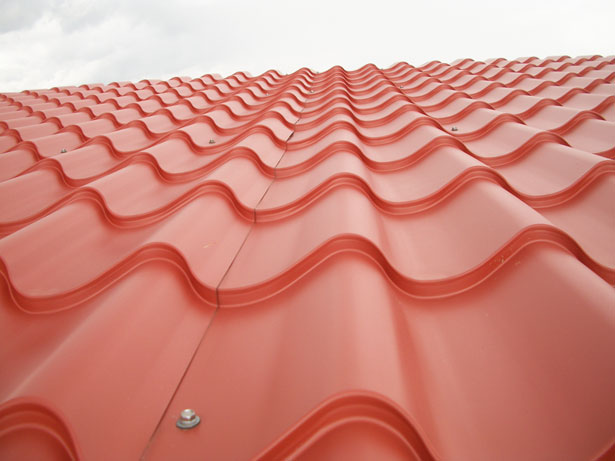 For example, you could compare their longevity, aesthetics, nature of the material, and energy efficiency.
To decide on the better material between rubber roofs and metal roofs, we must compare the pros and cons of each. But first, before we get there, let us look at what each material is built of to help you make informed decisions.
What Are Metal Roofs?
A metal roof is a roofing material made from metal pieces, tiles, or panels. In most cases, this roof has sheet-like panels laid flat or profiled on the roof. However, you can also get metal roofs in the form of shingles.
There are many types of metal roofs. For example, you could buy an aluminum or steel roof, depending on your preference and the climatic conditions of your location.
It is also important to note that different metal roofs have various characteristics,  pros, and cons.
---
Read Also:
---
What Are Rubber Roofs?
Rubber roof is an upcoming roofing material, but it is slowly becoming common thanks to its advantages. These roofs are made by combining recycled tires, sawdust, and slate dust to create a durable and sturdy material.
The roof is bought in roles that require a qualified rubber roof installer to fix. You can also go for the rubber roof shingles available in different colors and look like slate shingles.
Now that you know what each roofing material is made of, let's go straight to the features and compare the pros and cons.
Advantages of Rubber Roofing
1. Affordability
If you have a fixed budget, rubber roofs are a good choice because they are affordable to buy and install.
Although the roofing material is lightweight and could be tempting to DIY installation, you can click here to connect with a qualified installer.
2. Durability
Rubber roofing has a long lifespan because of its installation methods and the nature of the material.
The installer lays it in single, long, and wide sheets reducing the number of seams and lowering the chances of water leaks. Besides, the roofing material is made with a reflective material making it UV resistant.
3. Energy Efficiency
The reflective nature of rubber roofs makes them more energy efficient. There is less heat transfer because the sun rays do not hit the roof directly. This reduces energy costs while maintaining proper room temperatures.
4. Low Maintenance
Rubber roofs require low maintenance because they are less vulnerable to water leaks and heat damage. Besides, if you notice tears, they are easy and quick to fix. You only need liquid rubber or a particular repair tape to get the job done.
Disadvantages of Rubber Roofs
1. They Are More Fragile
Most manufacturers use EPDM to manufacture rubber roofs, which are subject to shrinkage as they age. The shrinkage can tighten and stretch across the entire roof, reducing its efficiency.
The tightening of the material also leads to punctures forcing you to hire a contractor for repairs or roof replacement.
2. Not Aesthetically Appealing
A roof's aesthetics is essential to the homeowner because they increase the general curb appeal of the house. Although you won't get this from EPDM roofs, consider going for the white EPDM. You can also have the roof painted in various patterns to increase the beauty.
Advantages of Metal Roofs
1. Long-Lasting and Durable
The most beneficial element of metal roofs is their lifespan and durability. Metal is a sturdy material, and they occur in different types with different strengths.
A durable metal roof protects your house for up to 70 years, and most of these roofs come with a warranty to reduce maintenance costs.
However, you must adhere to all the instructions from the manufacturer concerning the warranty to benefit from it.
Metal roofs can withstand harsh climatic elements, and you could also get those with a rust-proof coating to reduce the chances of rusting.
2. Stylish
Unlike the traditional metal roofs that only came as corrugated sheets, today, homeowners are spoiled for choice. Different materials like galvanized steel, copper, tin, and aluminum are available in various patterns and colors.
You can also buy metal roofs that look like clay, slate, or wood tiles to match your home's architectural design and aesthetics. This increases the house's first impressions and value.
3. Energy Efficiency
Although metals are good conductors of heat, the roofs are made with a reflective material to reflect sun rays. It reduces heat costs by 25 percent by maintaining the correct room temperatures. Homeowners end up saving more money in the long run.
Disadvantages of Metal Roofs
1. Noisy
If you install a metal roof, you will always know when it is raining. Luckily, there is a remedy to the noise because the roofing experts install many insulation layers to increase the space between the metal sheets and the house, reducing noise. However, this will increase installation costs.
2. Easy To Dent
Although most metal materials are long-lasting, they have less impact resistance and easily dent. Your roof will require more maintenance which can be expensive.
Ensure they are correctly installed to avoid other roofing problems like water leaks.
Are Metal Roofs Better Than Rubber Roofs?
While homeowners have various tastes and preferences for roofs, some roof factors like durability, longevity, and maintenance costs are crucial and should not be compromised.
Metal roofs are durable and less costly to maintain, and they also have a longer lifespan.
On the contrary, rubber roofs are affordable, UV resistant, and are less noisy. Both materials have all the factors that make a good roof. Homeowners can choose according to their tastes and preferences or the climatic conditions of the home.
Final Words
Choosing between metal and rubber roofing can be challenging because of the many similar characteristics.
However, ensure you look at the essential features like durability and life span. Besides, hiring a qualified roof installer will help you with the selection.