Updating your current roof with the aid of a prosper roofing company helps you increase the value of your property while also communicating the appearance and feel of your home.
While appropriate roof structure, preparation, and installation are always critical, the material you pick for your roof may elevate the appearance of your house.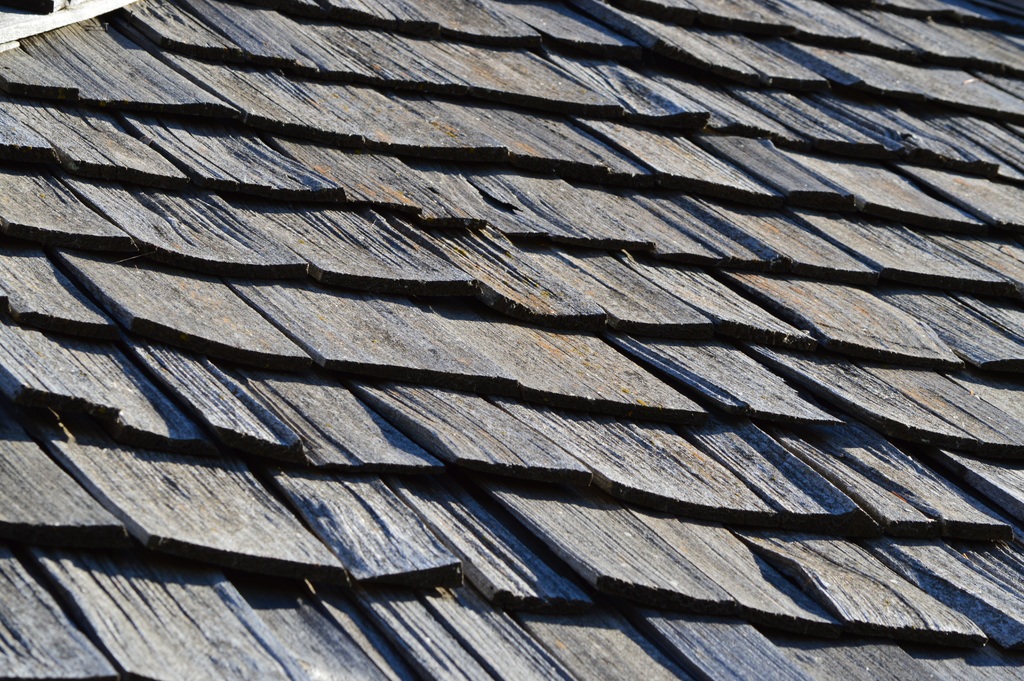 There are several roofing materials to pick from, and a little research may lead you to explore a new form of roofing rather than merely replacing the one you already have. When choosing the correct roofing material, you must consider aesthetics, lifespan, cost, and structural issues.
Roofing Materials Made of Synthetics
Synthetic roofing materials, such as rubber, plastic, and polymer roofing, have been created to mimic natural materials' color, appearance, and texture, such as slate and wood. These goods are built to last and are simple to maintain. Some of these materials can withstand fire.
Roofs with Cross Gables
Cross gable roofs are popular, especially in big and luxurious residences. They have an angled intersection of two or more gable rooflines. The two ridges on the roof are usually perpendicular to each other; however, this isn't always the case with these sorts of roofs.
Because of the roof's angles, residences and businesses with this roof style often have a more complicated interior layout.
---
Read Also:
---
Roofs with Curves
Curved roofs are a recent addition to the realm of home design. They have a distinct appearance, but most do not increase functioning or strength. These designs, reminiscent of the round-roof barns of the 1920s, can optimize attic space. Depending on the home's architecture, the curve might be exceedingly steep or barely slanted.
Roofs with Mansards
A chateau or large townhouse will have a Mansard roof, prevalent during the Baroque era between 1600 and 1750. These roofs feature two slopes on each of their four sides, with the bottom slope being steeper than the other.
They are similar to gambrel roofs, but they have a more squared look, and the slopes are sometimes significantly steeper. They may provide more room to homes and are suitable for rural and urban regions.
Hip Roofs
A hip roof has slanted sides on all sides. Hip roofs have at least four slopes instead of gable roofs, which come to a point and have only two slopes. They're ideal for locations with severe winds and a lot of snow, allowing snow to flow immediately off, eliminating stagnant water as temperatures begin to rise.
Shingles Made of Rubber Composite
Rubber composite shingles can replace asphalt shingles. Rubber shingles are an environmentally beneficial alternative since they are created from plastic and recycled rubber.
They mimic slate and wood shakes, making them a cost-effective material with a pleasing appearance. Rubber shingles are robust, long-lasting, rot- and insect-resistant, and may endure up to 50 years.
Metal Roofing with a Standing Seam
The most frequent and popular type of metal roof is standing seam metal roofing. Standing seam roofing consists of big thin metal panels with a sequence of structural folds to increase the material's strength.
Panels overlap from beginning to end to produce a continuous folded metal surface. Standing seam metal roofing, painted or coated, has been noted for the last 50 years or more in high-quality installations.
Roofs with Saltboxes
Saltbox roofs, particularly popular on older, colonial-style residences, resemble shed roofs. The roof pitch on both sides of the gable is usually the same, although one side of the roof is longer than the other. Roofing contractors frequently employ them on houses with a smaller upper story than the bottom story.
Shingles Made of Wood
A natural alternative to asphalt shingles is wood shingles. They are frequently made of cedar or tough, durable wood, such as cypress, pine, or redwood, and have a smooth, homogeneous appearance. The wood is usually treated to keep pests away and prevent water from soaking in or seeping through cracks into the underlayment.
Built-Up Roofing
Although built-up roofing is more typical on commercial buildings than residential structures, it is occasionally seen. It is made up of layers of asphalt, tar, another adhesive, and aggregate. Roofing contractors commonly use BUR on flat roofs or rooftops with a lot of foot traffic.
You can combine it with sophisticated roof ventilation systems like powerful exhaust fans. Regular inspections are required for this roofing material, and an expert should handle any required repairs.
Green Roofing
Green roofing is a more environmentally friendly alternative to all other forms of roofing. These roofs are covered in plants, which assist in enhancing air quality, minimizing water runoff, and offering insulation in a community.
They're becoming more popular partially because they assist in reducing heat in metropolitan areas, and they may help you save money on your energy bills at any time of year.
Tile Made of Concrete
Concrete tile is a cost-effective alternative to clay tile, with identical installation methods and benefits. Concrete tiles are made from regular sand-mix concrete tinted by roofing repair contractors in any color scheme.
There is a range of profiles to choose from, some of which look like rolled clay tiles and others that are low-profile and seem like wood shakes.
Roofing Made of Copper
Copper roofing has a distinct appearance that is both elegant and bright. The glitter of a copper roof is unmistakable, and because copper is corrosion-resistant, many copper roofs are made of uncoated copper. Roofing is usually formed of panels; however, there are also tiled copper roofs.
Although roofing is one of the most expensive solutions available and is difficult to install correctly, many individuals think the effort is well worth it.
Roofing Made of Foam
Foam roofing is simple to install and the only form of roofing that does not have seams. The product is easy to install and generates a firm, durable surface that homeowners may walk on in only a day or two. The product is lightweight and helps to insulate the building efficiently.
Unfortunately, foam roofing is usually only available in white, and it must be renewed by homeowners every few years.