As a homeowner, there may come a time when you need to decide whether to repair or replace your roof. While a minor repair may be sufficient for some issues, other problems may require a complete replacement.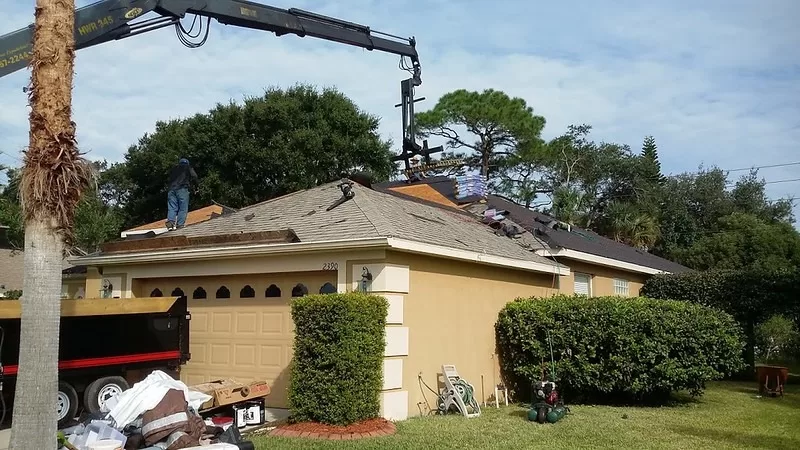 Making the right decision is crucial to protecting your home and ensuring your roof lasts for years to come. In this blog post, we'll explore the factors to consider when deciding whether to repair or replace your roof. Go on reading.
Signs You Need a New Roof
First, it's important to recognize the signs that indicate your roof may need to be replaced. Here are the signs you should look for:
Age of Your Roof
How old is your roof is a key factor in determining whether it needs to be replaced. Most roofs have a lifespan of 20 to 25 years, so if your roof is approaching or exceeding this age, it may be time for a replacement.
Damage to Shingles
If you notice damaged or missing shingles on your roof, this is a sign that your roof may be at the end of its lifespan. Damage to shingles can result from exposure to the elements, including wind, hail, and rain, and can lead to leaks and other problems.
Signs of Wear and Tear
Over time, all roofs experience wear and tear. This can include curling or cracking shingles, a sagging roof deck, or leaks. If you notice any of these signs, it may be time to consider a roof replacement.
---
Read Also:
---
Factors to Consider When Deciding to Repair or Replace
If you've identified some issues with your roof, the next step is to determine whether a repair or replacement is the best course of action. Consider these factors when making your decision:
The Extent of Damage
The extent of the damage to your roof is a crucial factor to determine. If it is minor and confined to a small area, a quick repair may be enough. But, if the damage is widespread, a replacement may be required. For this, it is best to hire a professional roofer who has experience, particularly in roof replacement.
Cost
While a repair may be cheaper in the short run, a replacement is definitely more cost-effective in the long run. A new roof can also add value to your home, which may be a consideration if you're planning to sell in the future.
Future Maintenance
A new roof may require less maintenance than an older one, which can save you money in the long run. Additionally, if you opt for a replacement, you can choose materials that are more durable and require less maintenance than your current roof.
Energy Efficiency
If you're concerned about energy efficiency, a new roof may be the way to go. Newer roofing materials are often more energy-efficient than older ones, which can help you save on your energy bills.
Timing
Finally, timing is an important factor to consider. If your roof is in need of repairs but you're planning to sell your home in the near future, a repair may be the most cost-effective option. On the other hand, if you plan to stay in your home for many years to come, a replacement may be the better choice.
Last Words
Deciding whether to repair or replace your roof requires careful consideration of several factors. If you're unsure which option is best for you, consult with a professional roofing contractor who can assess your roof's condition and recommend the best course of action. Ultimately, choosing the right solution for your roof can help protect your home and ensure its longevity for years to come.