When the end of your lease is approaching, it's time to confront a big decision – whether to opt for professional cleaning services or go down the DIY route.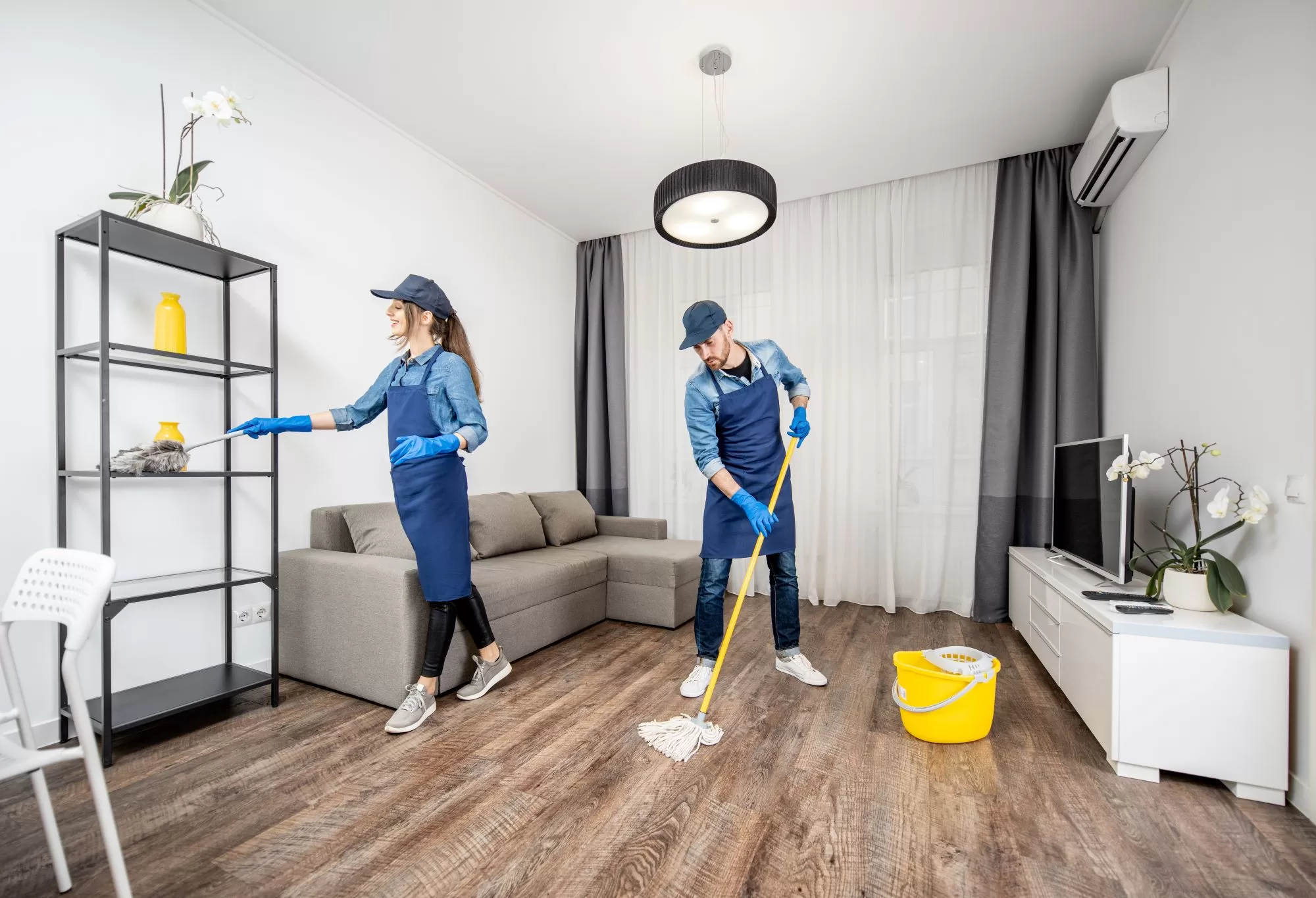 Cleaning at the end of a lease is crucial to ensure you receive your bond back without any deductions. This task might appear daunting initially, but understanding the pros and cons of both professional and DIY cleaning can help you make the best choice given your circumstances. Let's dive in!
Professional End of Lease Cleaning from the Experts at Mrs Muscle Cleaning
Pros
Expertise and Efficiency
Professional cleaning companies come armed with knowledge and a trained team that knows the ins and outs of deep cleaning. They are adept at dealing with stubborn stains and dirt that might be overlooked in routine cleanings. They are also used to cleaning to the required standard.
Time-Saving
Hiring a professional cleaning service saves you a lot of time, which you can utilize for other essential tasks like moving or settling into your new home.
Guaranteed Results
Many professional cleaning services offer a bond-back guarantee, ensuring you will get your deposit back. They also provide a receipt for the cleaning service, which is usually a requirement of many landlords or property management companies.
Moving out of a property can be a stressful time for a host of different reasons, but being able to hand over the responsibility of cleaning to someone else can make things much easier. This can mean you don't have to carry the stress that comes with having to clean to a high standard and worry about your other responsibilities.
Cons
Costly
Professional cleaning services tend to be more expensive than DIY cleaning. The expense could be considerable, depending on the size and condition of your home.
Availability
You may need help with scheduling a cleaning service, especially during peak seasons or if you need them urgently. So it's important to be organized and book in a clean with time in hand.
---
Read Also:
---
DIY End of Lease Cleaning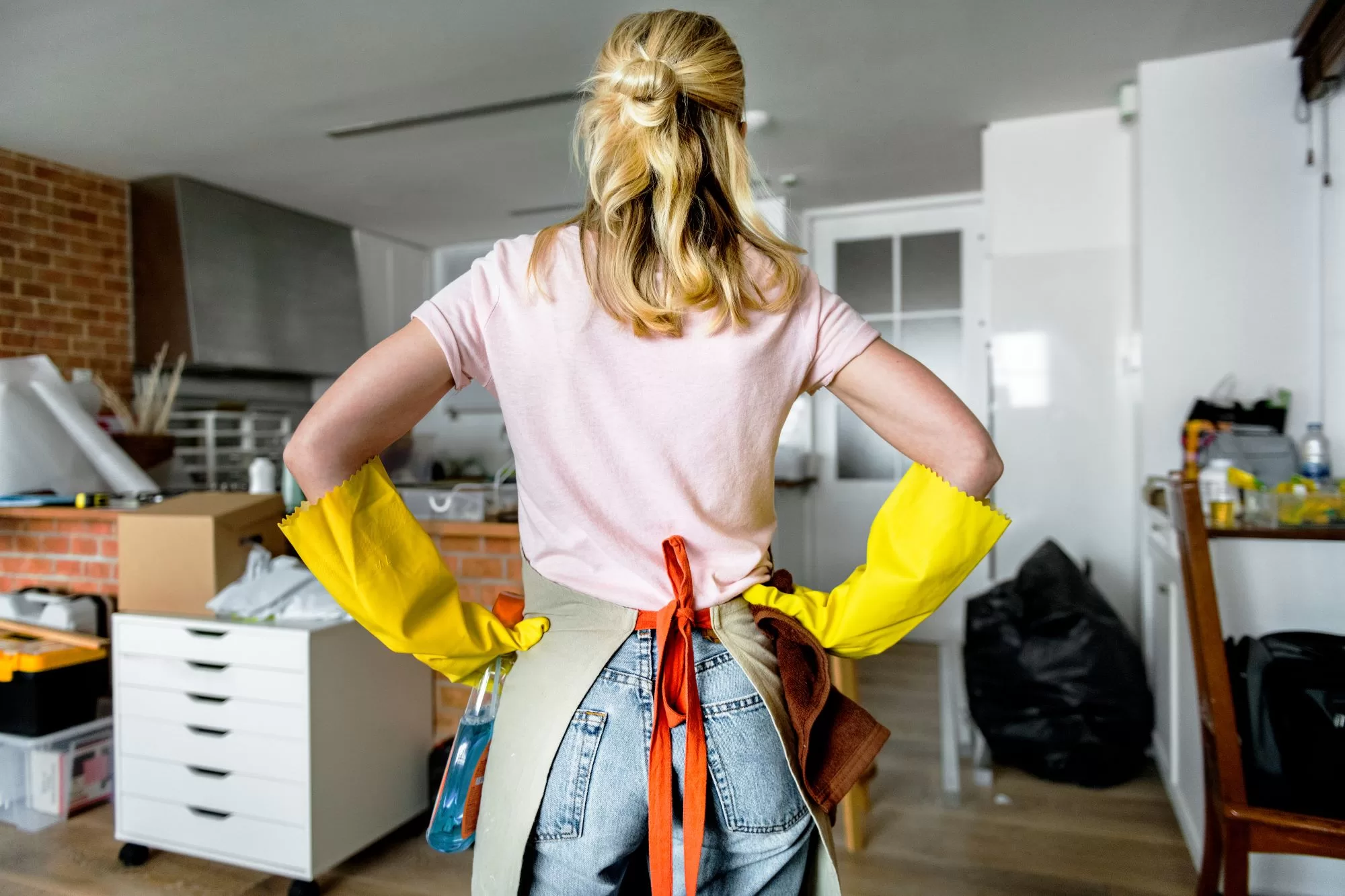 Pros
Cost-Effective
With DIY cleaning, you can save a considerable amount of money, especially if you already have the necessary cleaning supplies (a cost that can easily be overlooked). Paying a professional can be pricey depending on the provider you work with.
Flexibility
You have complete control over when and how you want to clean your home. You can plan your cleaning schedule according to your convenience and as time suits you. Ideally, you'll want to do the clean after all the furniture has been moved out so there can be some constraints that come with that. You will need to plan accordingly.
Cons
Time-Consuming
Cleaning an entire house thoroughly is a labor-intensive process that can take significant time and energy. Especially if you aren't experienced with cleaning, this can be a less efficient process.
Less Thorough
Without professional training, you might miss out on specific areas that require deep cleaning, potentially leading to deductions from your bond. Sometimes it's just not worth risking it.
No Guarantee
With DIY cleaning, there's no bond-back guarantee. If the landlord or property manager isn't satisfied with the cleaning, you might be asked to do it again or face deductions from your bond. This can be less than ideal and add unwanted stress.
Bottom Line
Whether you choose to hire an end-of-lease cleaning service or DIY your end-of-lease cleaning, each comes with its own set of pros and cons. Professional cleaning might be the best choice if you have the budget and are pressed for time.
However, be aware of the costs and schedule in advance. On the other hand, if you have time and prefer to save money, DIY cleaning can be a viable option. Ensure you clean thoroughly and fulfill all your landlord or property management company's criteria.
Ultimately, the choice depends on your needs, constraints, and preferences. Best to be organized and if you are planning on doing the work yourself, understand the requirements of the end-of-lease clean.
Consider all the factors and make the decision that suits you the best. Good luck with your move, and here's to a stress-free end-of-lease cleaning experience!