According to the speed of economic development, experts classify Turkey as the new industrial country.
Foreign investors are increasingly willing to invest heavily in Turkish real estate due to its low cost and profitable prospects for profitability, and this has begun to affect the growth in demand and prices.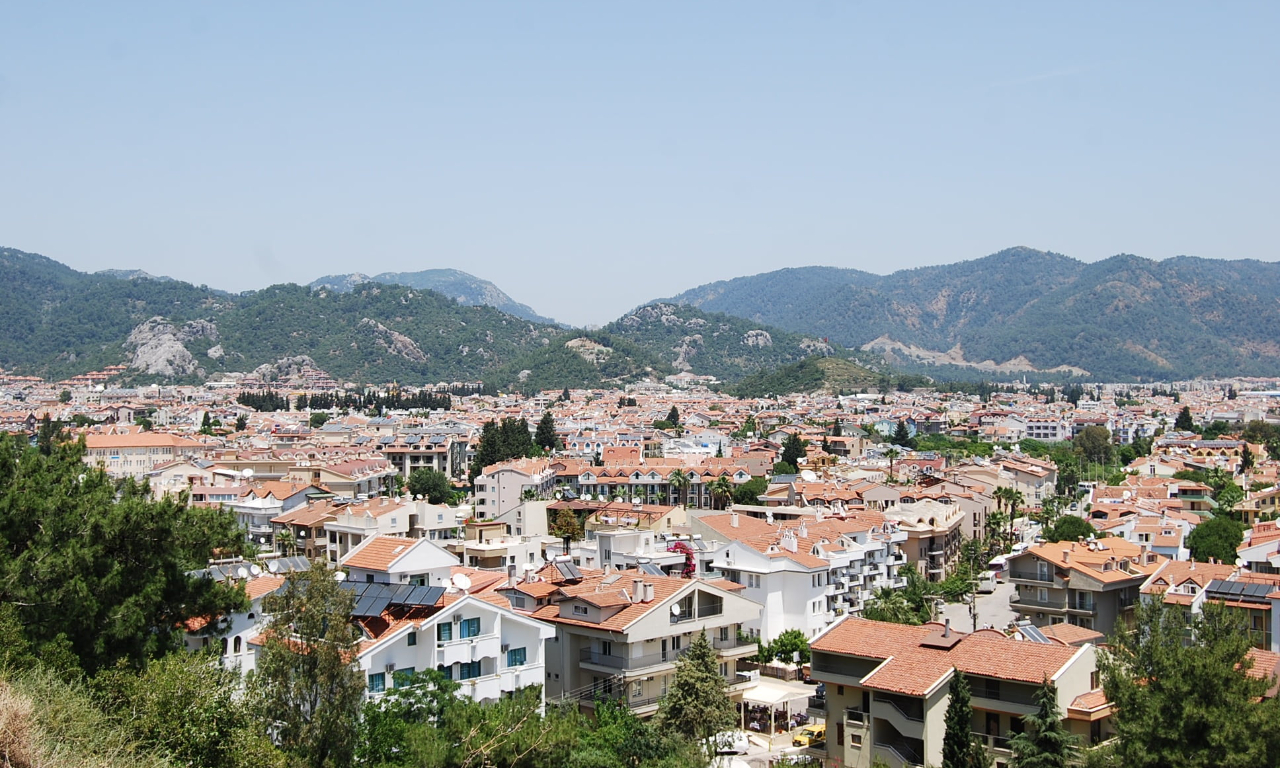 In order not to miss a great opportunity to make a successful investment, and buy apartments in Marmaris, Istanbul, Oba, or any other Turkish city, check out Turk. Estate offers.
Akbuk – a Comfortable Resort on the Aegean Coast
Akbuk is a small resort on the shores of the bay on the eastern coast of the Aegean Sea near Didim. 4 thousand people permanently live in the village, in the summer season the population increases to 50,000-60,000.
Akbuk is served by the airport in Bodrum, which is about 60 km away, and the airport in Izmir, which is about 140 km away.
Akbuk has long been popular as a resort among Turkish citizens, most of whom have real estate here.
The expansion of hotels and resort complexes in the area has led to an increase in the number of foreign visitors from Europe. In addition to Turkish, English and German are widely used here.
Aegean Star Didim residential complex is located in Akbuk. This area is famous for its unique natural views – access to the warm Aegean Sea and proximity to the forest.
Each apartment has a view of the sea and the forest. The complex also has 7 different pool options.
Advantages of the Aegean Star Complex
It is currently the largest summer residence project in the Aegean Sea. The project consists of 670 autonomous residential blocks in 33 residential buildings.
The complex is located on a territory of 116 thousand square meters in a cozy bay. Nearby are residential complexes, shopping centers, and social facilities.
Residences in the hotel complex are designed as duplexes with 2 bedrooms + 1 living room and 3 bedrooms + 1 living room. The area of ​​the apartments varies from 86 to 141 square meters. Each has two bathrooms, a balcony, and air conditioning.
The landscaped area has a beach volleyball court, a fitness center, a Turkish bath, a sauna, a restaurant, and everything you need for surfing, water skiing, sea boat trips, and mountain climbing.
Here you can have a pleasant and useful rest since historical and cultural tours and water skiing are just some of the privileges of the Aegean Star complex.
What additional services does the Aegean Star provide to guests:
Preliminary coordination of all details of arrival.
Transfer from the airport or hotel.
Escort to all properties that interest you throughout Turkey.
Before and after-sales customer service.
Details of the location:
50 minutes to Bodrum-Milas airport;
35 minutes to Altinkum beach;
35 minutes to Temple of Apollo;
8 minutes to Akbuk beach;
25 minutes to Bafa Lake Natural Park.
Prices for apartments:
| | | |
| --- | --- | --- |
| Type of apartment | 2+1 | 3+1 |
| Area | 84.07 sq m | 121.29 sq m |
| Number of bathrooms | 2 | 2 |
| Average price | USD 104,000-220,000 | USD 202,000-297,000 |
Real Estate in Turkey
In Turkey, foreigners can easily buy any property. Turk.Estate experts will advise you on what documents you need to collect.
They will also provide information on which currency you can make a purchase, taking into account the latest changes for foreign investments adopted in January 2022 by the Turkish government.
Request a consultation with the experts for more detailed descriptions of the apartments and villas available for sale at the Aegean Star Complex.