Moving houses is a stressful affair.  Whether it's just across town or to a different country, the process can be exhausting and expensive.
More often than not, the thought of moving invokes a lot of dread and procrastination, and it can become quite a chore.
Some people even give up on moving altogether just because they don't want to deal with all the hassles involved in moving houses.
However, not everyone is fortunate enough to say "no" to the task of moving house.
This means they will have to deal with the emotional, physical, mental, and financial exhaustion that comes with it.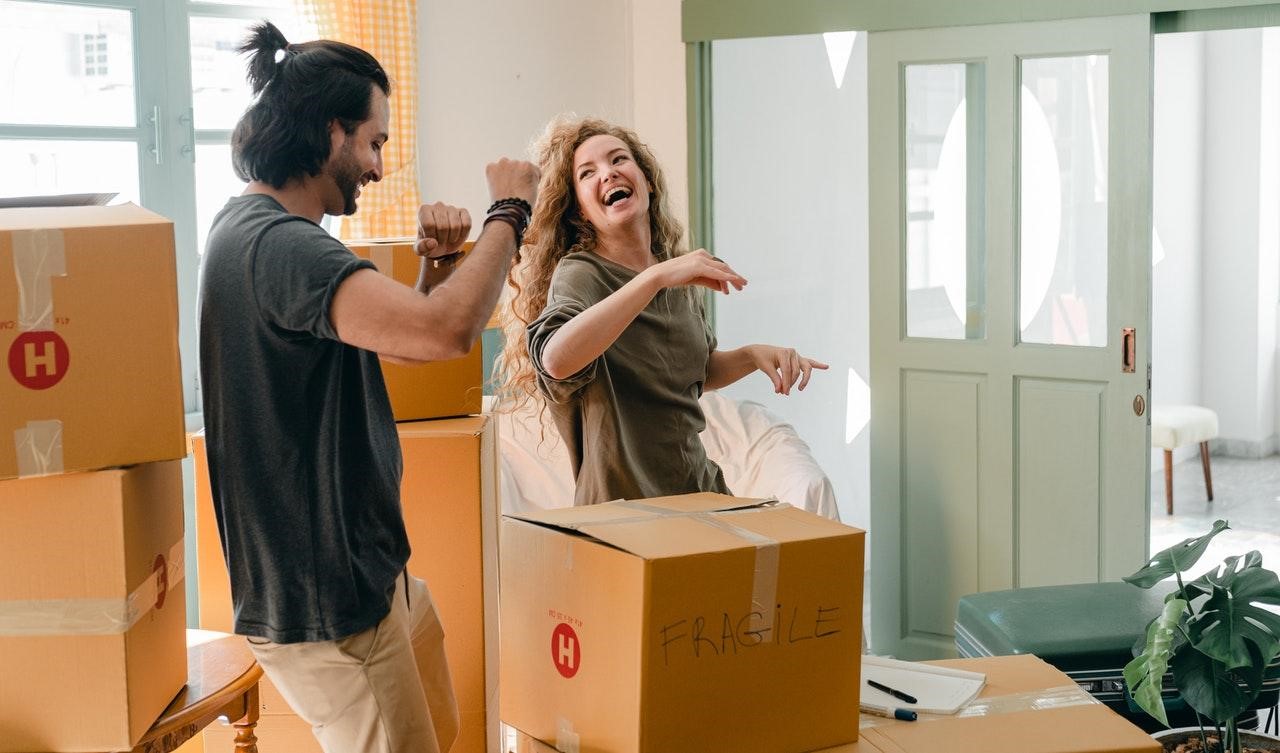 Fortunately, if you've been left with no choice but to face this overwhelming feat, there are some things you can do to ease the stress and make moving houses a little less daunting.
The best of which is hiring professionals to help you with the most crucial parts of the process.
7 Services you Must Avail of To Improve Your House Moving Experience
Here, we have come up with a list of businesses or people that you should hire to improve your overall moving experience.
Self-Storage
The first on your list would be renting a self-storage unit. According to WhatStorage, an online marketplace for storage in Birmingham, London, and many other places in the UK, self-storage, with its flexibility and affordable prices, is something you should consider before moving in.
This is especially true when you are waiting for your lease to begin or for the completion of your home renovation project.
You can also have all of your belongings safely stashed away until you're ready to bring them into the new place.
This way, you can settle in at your own pace and won't be forced to rush and unpack everything at once just because those boxes in your living room look unsightly!
Lastly, you will find that a self-storage unit is helpful when you are selling your home and are staging it for home viewings.
After all, this means you can store some of the furniture to make sure the house is as appealing as possible.
For your reference, here are some more ways to Ensure if the Home is Worth Buying or Not.
You'll also be glad to know that whatever the reason you have for renting a storage unit, your belongings will be safe and secure.
This is because self-storage facilities are almost always equipped with the following:
CCTV cameras
State-of-the-art security systems and efficient security protocols
Climate controlled storage units
High standards of cleanliness
Dependable staff and security personnel
Pro-Tip
Make sure to research and look into several self-storage facilities before committing to one.
There is no standard for self-storage pricing so that each facility will have a different quotation for you.
Compare these price quotations to find the best storage deals available.
---
Read Also:
---
House Removals
House removals companies are a great option when you're moving houses.  They specialize in all things that might be too difficult or time-consuming for you to do by yourself.
These tasks include packing and unpacking boxes, carrying them from one place to another, disposing of garbage, and many more.
A professional house removals company will be able to get your new place in order without you having to lift a finger.
The best part is, you won't have to worry about the risk of injury or damage while handling heavy items either!
Pro-Tip
Make sure to read reviews on the different house removals companies before you hire one.
This way, you'll know which company has satisfied past customers and is worth your money!
Interior Design
Sometimes, the process of moving houses can feel like a lot more than just changing locations.
It may feel as if you're also "moving up" in life and need to change your living space accordingly.
If this is the case for you, then hiring an interior designer would be a great idea! These experts will not only help with determining the layout and design of your new home, but they will also help you select the necessary furniture, appliances, and decor for it.
Interior designers also have a lot of experience with designing spaces and can do so according to your preferences, which means that everything will feel both new and comfortable at once!
Pro-Tip
Get in touch with an interior designer early on so that they can start designing your new home even before you've moved out of the old one.
This will save a lot of time and effort for both parties!
Construction
A general contractor can also be hired to build an extension or carry out improvements on your property.
Having these improvements made at the beginning of the move is essential as it will give your new home a head start and make it feel more like a true starter home.
One can also be hired to carry out repairs when you move into an older property, which means you won't have any surprises along the way!
To have someone else manage the process for you is better than investing time into learning about architecture and building techniques yourself to complete these tasks! These professionals will do everything that needs doing so that you can relax and enjoy the fruits of their labor.
Pro-Tip
The contractor you hire should be insured and licensed. This is to protect you from any unexpected expenses and penalties that might arise during the process!
Professional Cleaning
If you're moving out of your current home and into a new one, some cleaning will inevitably be needed.
If you're renting the place you are vacating, this means getting your end-of-tenancy checklist all crossed out and securing the return of your deposit.
Meanwhile, if you are leaving a property you are selling or leasing out,  professional cleaners will ensure no surprises when the new owners or tenants move in.
You may also want to consider hiring professional cleaners for your new place as well.
This way, everything will be spick-and-span from the moment you walk through that door for the first time.
Moreover, this ensures that your new place is free of any bacteria, viruses, or other harmful elements that could put you and your belongings at risk.
Pro-Tip
Professional cleaners will also remove any unwanted odors from your home.
They have a great way of getting rid of pesky smells caused by pets, cooking, or smoking so that you'll never need to worry about smelling anything unpleasant ever again!
Pest Control
To avoid any pests or rodents ruining your new place before you even move into it, you will want to hire pest control services.
These professionals have all sorts of solutions up their sleeves that will not only eliminate these unwanted intruders but also keep them away so they won't come back again anytime soon!
The last thing you want is to move into a place infested with pests, bugs, or other types of vermin.
These pests can cause all sorts of problems, such as ruining your furniture and damaging the structure of your home while also putting you at risk healthwise and causing you to feel less at ease in your new place.
Pro-Tip
The great thing about pest control is that it can be done in many different ways.
You also have the option to go all-natural if you prefer by using eco-friendly methods rather than opting for more conventional ones!
Childcare
Moving is already a challenging process, but it can be even more difficult when you have kids.
This is where a reliable babysitter comes in handy! You don't want to deal with any of the stress and trouble that go along with moving your children around all day long while also trying to make sure they are safe at home.
This is why having childcare available for your little ones on the day of your move is a great idea.
Pro-Tip
If hiring a babysitter for the duration of the move is not an option, you may also look into ways to involve your kids in the moving process.
Whether it be by packing their stuff or helping take care of the family pet, giving them a sense of responsibility and ownership will make this process more fun for you and your children.
These seven services should be more than enough to help make your move easy and smooth sailing.
However, if you find that you need more help than that, there are plenty of other services to accommodate your needs!
Do remember, though, that there is no such thing as a perfect move. That means that even with these services at your aid, there may still be mishaps along the way.
The best thing you can do is make a plan, be flexible, and most of all, go into the movie with an open mind! Meanwhile, here are some Tips To Prepare Yourself For Moving.