Our home often serves us as a retreat or our getaway place from the daily hustle and bustle of everyday living.
We can't even have time to pamper ourselves to recharge for working for long hours, doing tons of tasks, joining meetings, and other work-related things.
The question remains, is your home enough to cater to your needs to have a little relaxation? What do you need to add to your home to improve your time of rest?
In this article, we've gathered some helpful ideas that can help you enhance your home big time.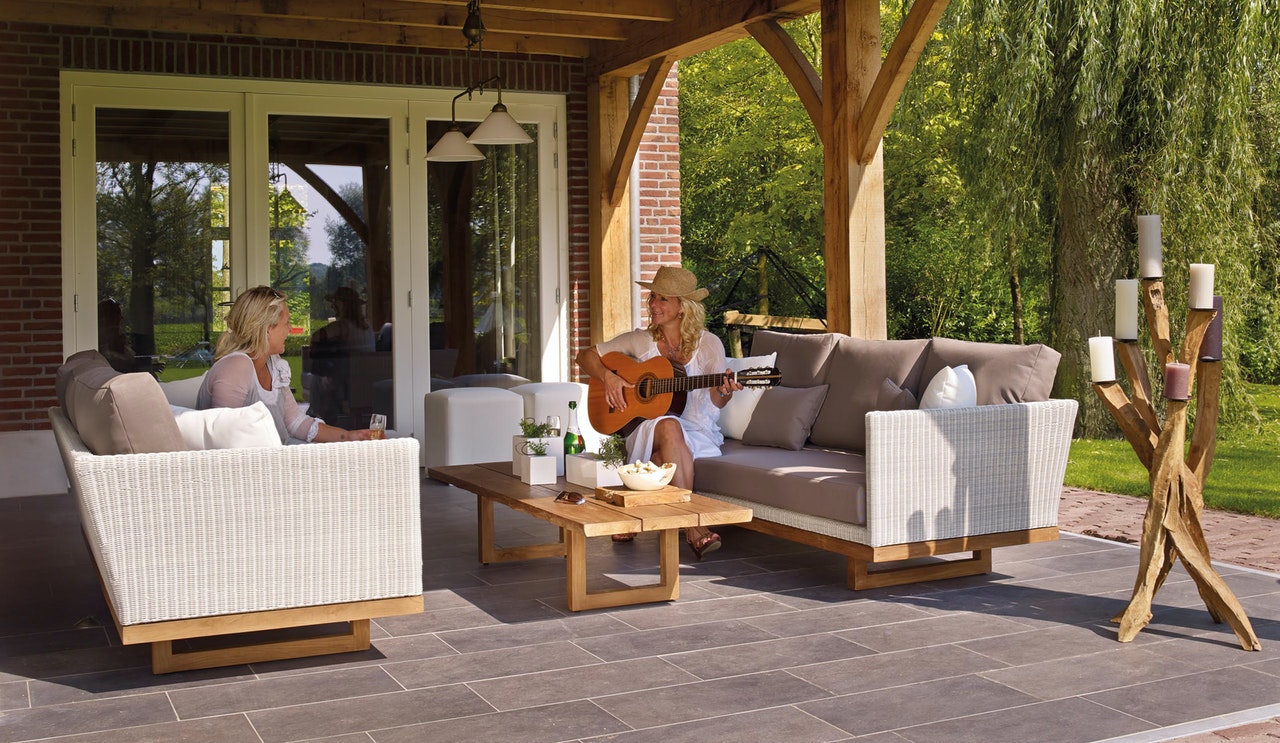 Backyard Patio
We all enjoy feeling the breeze on a windy afternoon and have a glass of ice-cold lemonade under the shade of our backyard patio. Adding this feature to our home will give you enough space to relax and unwind alone, or invite guests to keep you company.
Planning to have a weekend barbecue will perfectly make you more relaxed as you catch up with good old friends.
According to a study, one of the most effective stress-relievers are your friends, they are the ones whom you can talk to about everything from the good times until the bad ones. They often listen, be with you, and give you the advice to clear your head whenever you need it.
So, having friends come over, and enjoying the patio would be a retreat.
Home Spa
Our usual weekend routine is to hit the nearest spa in the neighborhood to relax our body from the hectic schedule of the whole week. Guilty of splurging ourselves in getting pampered, taking a few minutes in Saunas to detoxify your body from pollutants of all kinds are the best therapeutic routine you can do for yourself.
Thus, everything can be possible in the comfort of your home, you can build your own spa retreat with essentials from the massage table, a serene fountain, a built-in sauna, and lots of greenery to make the perfect ambiance of a paradise.
Study shows that going to the sauna twice a week can increase blood circulation, ideal for people who want to lose weight and most of all, relieves tension in muscles that will help soften and calm your entire body.
---
Read Also:
---
Sunroom
Another room that can benefit you in so many ways is the sunroom. It is the quickest to install among the rest and the most common addition made out of glass window panels, or a screened type wall.
Putting victorian style furniture, and an intricate set of cups will make a classic European look perfect to start the day right, partner up with a good cup of coffee, and freshly delivered newspaper.
Aside from being a breakfast nook, a conservatory is also great for meditation and eliminates the negative vibes. Based on a study, meditating every morning can give a lot of energy, a new perspective in certain situations, and inner peace.
Surrounding yourself with the beautiful sound of nature, feeling the warmth of the sun, and inhaling the fresh air.
Indoor Jacuzzi
If you love to dip in the water, an indoor jacuzzi is a great addition to your home. Making your home an oasis in the middle of a highly urbanized area is great especially during the pandemic.
Even if you're stuck at home, you'll get the chance to feel that you're on vacation, or sleeping in a luxury hotel. Skinny dipping in a jacuzzi has a lot of health benefits, from relieving lower back pain, helps sore muscles relax, and promotes better sleep.
This can be enjoyed alone, get intimate with your partner, or even some of your friends.
Art Room
It is a smart idea for talented individuals to create extra space as an art room. There could be days when stress levels at work are piling up very quickly, and apart from expressing it through art, you have little to vent your anger.
That is why, by providing an outlet, getting this area will help you relieve stress. Regardless of what medium you are using, the result is still great, it's like hitting two birds with one stone, when making a masterpiece, you minimized your tension.
Home Gym
As a spare room, it would be a great solution to install a home gym. It will give your brain comfort aside from the stress and give you something to focus on.
We all know that fitness enthusiasts can't survive a day without a proper workout, which is why building a home gym is ideal for them. The practicality it gives you is endless, from less commute to do your workout, hygienic, safe from the pandemic, and so on.
Other than that, here are some of the benefits of exercising:
It is a great help for weight loss
It reduces your chance to get heart diseases
It manages the blood sugar and insulin levels of your body
It enhances your mood throughout the day
It helps your brain focused and alert
Placing a large mirror, gym mats, and essential gym equipment then you're good to go. You just have to press play for your music and start counting.
It may be tiring at some point but the result of exercising twice a week will help your mind relax and focus on the coming days ahead.
Indoor Garden
Surprisingly, there are several benefits associated with gardening, it is said to be the labor you put into gardening makes your heart stronger, and the end result of growing your own produce feeling fulfilled.
Its organic bliss can keep you healthy with nutrients in vegetables and fruits. Research shows that consuming vegetables makes a person happier, and that well-being is much better than eating meat. Gardening will take the job you left in the office away from your mind.
Adding a new room to your home will give tons of opportunities for you to enjoy. Just make sure to pick the right one that suits your lifestyle to utilize its functionalities. We hope all these tips have been helpful!