Recliners are usually added to the design scheme for a family room or a living room as they have an air of luxury to them.
They are comfortable, relaxing and sitting on one gives a nice feeling that is different from other seats.
A recliner can not only help you relax your body, but it can also complement your home decor with the style it craves.
However, after having a recliner in your home for a few years, you might be thinking of redecorating it as just doesn't match the new decor of your living room.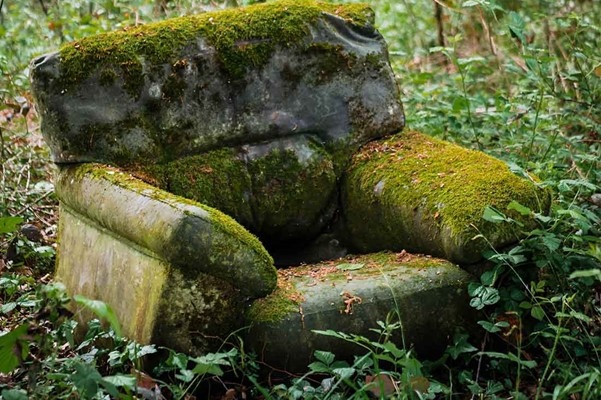 If you also have an old recliner chair that doesn't fit your room decor anymore, why not do a recliner makeover? Updating your recliner can have a huge impact on the aesthetic of your room space.
For this, you don't need to have a huge budget as some of the pieces you might already own.
In this article, we will show you five inspiring ways to revive your old recliner and save money.
5 Ways to Transform your Old Recliner
1. Clean it
Cleaning your old recliner sofa or chair is a great way to save it from certain death. You can give your recliner a few more years just by giving it a deep cleaning regularly.
Both the fabric and leather recliners require a different level of maintenance so you need to keep in mind using specific materialism in order to keep your chair in good condition for years.
For a leather recliner, you can use a vacuum or a soft, clean cloth to dust. In case of deep cleaning, use a rubbing alcohol spray or a solution of half mild soap on a slightly dampened sponge and brush it along lightly over the area of the stain.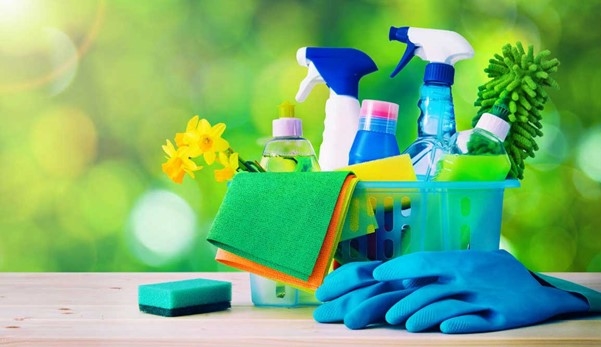 Make sure to avoid excessive pressing or rubbing the sponge.
A fabric recliner sofa maintenance includes vacuuming and using a soft dry brush to remove dust and dirt.
If your chair has any spills or stains, dampen the stain with a mixture of baking soda and water. Once the stain is fully absorbed, brush the fabric with a soft brush.
2. Cover it With Throw Pillows
One of the easiest ways to give a makeover to your old recliner sofa – just cover it with gorgeous pillows.
Unlike many couches, this idea can work even with recliners with adjustable lumbar support.
If you don't have the budget to buy a bunch of new pillows, don't worry. Using your great power of imagination, you can also choose to make some of your new pillows using designs on the internet.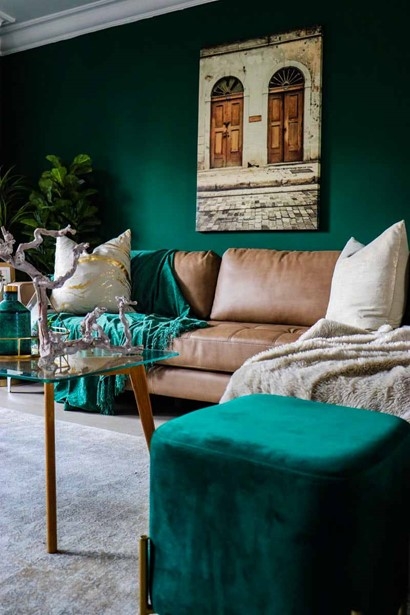 Believe me, it's amazing to see how new pillows can completely change the look of your old sofa.
---
Read Also:
---
3. Make a Custom Slipcover
Another affordable way to transform your old and boring recliner sofa is to add a slipcover.
Slipcovers come in different colors as well as different materials that will compliment your room decor.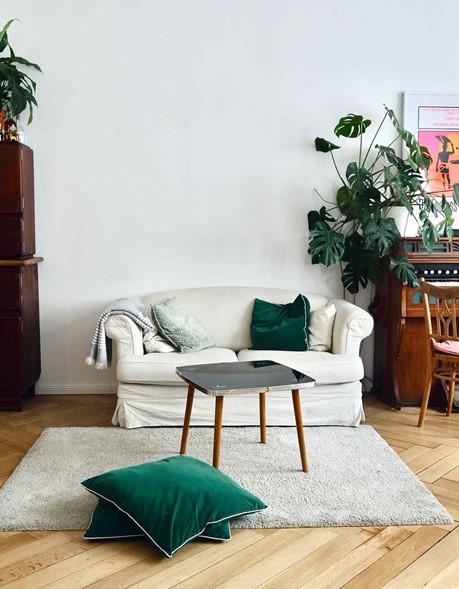 Based on your color choice, and home decor, you can find many slipcovers online. Many popular furniture makers, such as Pottery Barn and IKEA sell custom slipcovers that are tailored to fit their specific models exactly.
You can also make your own personal couch slipcover by doing experiments with colors, styles, and fabric materials that also save you plenty of cash.
4. Add Nailhead Trim
Nailhead trim is a great way to convert your plain recliner from outdated to updated.
Adding nailhead trim along the edges can give it a contemporary look and makes a cheap sofa look expensive.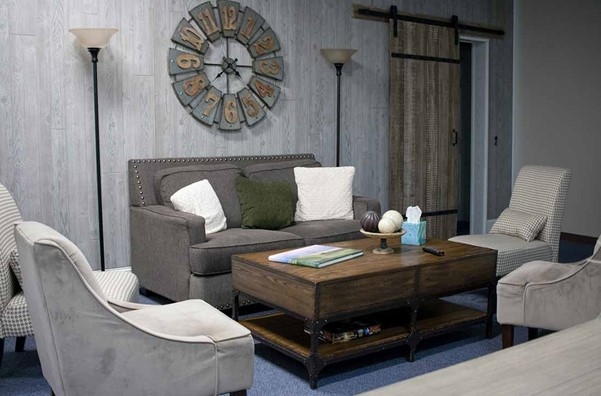 Based on the material type and color of your recliner sofa, you can choose from different color tones such as gold, silver, brushed nickel, or rubbed antique.
If you have no idea, where to apply the nailheads, take some ideas from the internet and determine the ideal placement.
5. Paint the Upholstery
If you actually want to a remarkable change, paint can be a great way to give your old sofa a new life.
This method is so much easier and cheaper than trying to re-upholster your forgotten old recliner chairs and sofas.
If your sofa is in somewhat good condition but its color is faded away, paint can turn it into a remarkable statement piece.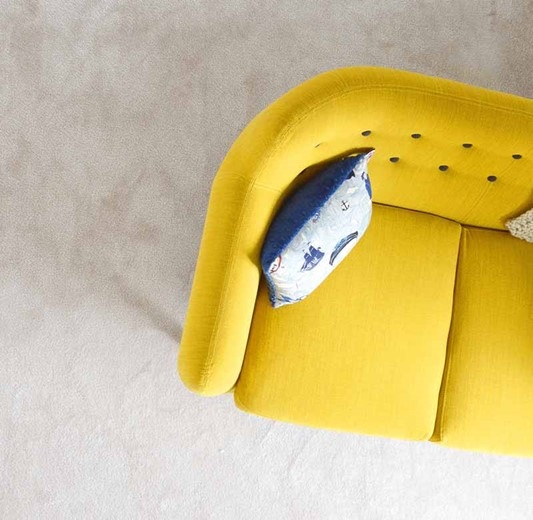 You can use fabric dyes and paints to upgrade your old fabric sofa. In the case of leather sofas, you can paint, stain or dye the leather upholstery. Believe it or not, it will be turned into a great neutral sofa.
Wrap Up
These are some of the great ideas you can use to turn your old recliner into a work of art. Don't be afraid to do some experiments guys.
Also, involve your friends and family too. Give it a try and share more crazy unique creations of yours in the comments here. There is no limit to your creativity.