Remodeling your kitchen can be such an exciting time because it means you can take the opportunity to turn your house into your dream home.
However, while your mind may be preoccupied with style and design, there are plenty of ideas of there for you to experiment with.
While there are also a lot of basic ideas out there for you to play with, why not take the time you're remodeling to do it properly?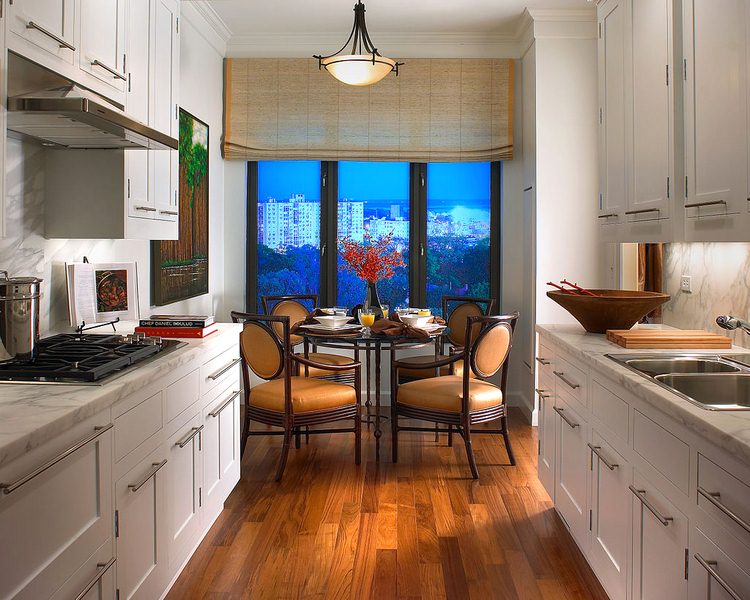 5 Game-Changing Kitchen Remodel Ideas
Whether you've got some ideas, or you're looking for some, here are five powerful ideas that can help to bring your kitchen to life.
---
Read Also:
---
An Appliance Space
How many appliances do you have in your kitchen and how often to do you use them all? Minimalism is quite in at the moment, and we're sure you'll agree that you don't want appliances messing up the available workplace space you have after your kitchen has been remodeled.
Instead, dedicate a certain space for your appliances to live until you need them, and you could even put them in a space with a cover. This way, everything looks tidy all the time, but when you need something, it's easily accessible.
Work with Water
When kitchen remodeling the sink area of your home, try thinking about the kind of dispensers you can have for the water your sink provides. Most notably, you're going to want a hot and cold tap to dispense water instantly how you want it.
However, with your cold tap, why not add a filtration system into your taps to help you improve the quality of your drinking water without having to do anything! This will also help to improve your health and your taste!
Built-In Speakers
Having music in the kitchen is becoming all the rage right now, and there's no denying that rocking out to your favorite playlist is amazing when you're cooking dinner. What's more, listening to ambient music while eating, or setting a mood at any other time of day is a great way to bring life into your home.
This is why built-in speakers are a must because you won't need to worry about them getting in the way or running out of charge or anything like that, but you'll also get to space out your sound to give yourself the best audio experience!
Lighting is So Important
One of the most important things you'll want to think about is how you're going to light up your kitchen environment; but fortunately, there are a lot of options available to you. From skylights in the roof to under-cabinet lighting, you'll really want to research here to see what works best for you.
What's more, instead of just the main lighting, try thinking about small lights and strip lighting near the floor. This way, if it's night time and you don't want to blind yourself, or you just want to eat your dinner with mood lighting, you won't have to turn everything on to full blast.
A Preparation Sink
With a dedicated preparation sink, you won't have to worry about getting in the way of other people in the kitchen, and you'll also keep tidying up to a minimum because all your peelings and rubbish is in a dedicated place!
Summary
When it comes to remodeling your kitchen, the best thing to do is to think about what you want out of your kitchen space, and then see what's available to help you turn this space into your dream space! Good luck!